ST. LOUIS — Becky Rothman, the "Queen of Carpet" whose iconic commercials featuring her flying on a rug over the Gateway Arch entertained generations of St. Louisians for nearly 30 years, died Sunday. She was 67.
Rothman's nephew, Marc Rothman, confirmed her passing Monday afternoon. She had been undergoing dialysis for the past several years, he said, and died at Missouri Baptist Medical Center of complications from kidney disease.
Rebecca Starr Rothman was born into the flooring business on Feb. 3, 1956. Her father, Murray, opened Veterans Linoleum and Rug Co. in East St. Louis 10 years earlier in 1946.
"I think it was my 16th birthday. He said, 'Here's a set of keys to the store, here's a set of keys to the car, and I'll see you after school,'" she said in a 1999 interview with 5 On Your Side.
Rothman was one of five children—the middle child and the only girl, her family said.
When the elder Rothman died in 1981, she and two of her brothers, Arnold and Jules, assumed control of the family business.
Rothman's family said her "best quality was her generosity—not just with those closest to her, but with everyone. She treated everyone around her like family.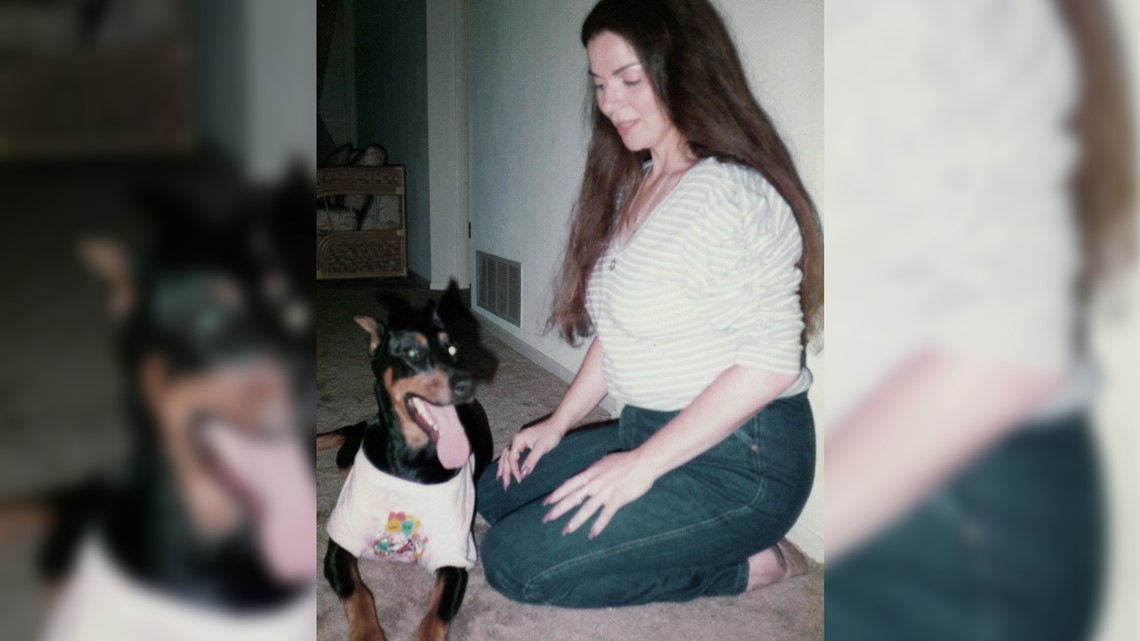 "She was very passionate about all animals, particularly her Dobermans," they said, adding she served as a foster for Midwest Doberman Rescue of St. Louis, and trained and competed dogs in schutzhund.
Rothman appeared in dozens of commercials beginning in the early 1990s with Wanda Kilzer, known as the "Princess of Tile." Kilzer worked as a manager at the Rothman-owned Veterans Carpet in Collinsville, Illinois, before opening her own flooring store, Wanda's Carpet Inc., also in Collinsville, in 2000. She died in 2011.
The pair would most often be dressed in sequined gowns with tiaras adorning their heads.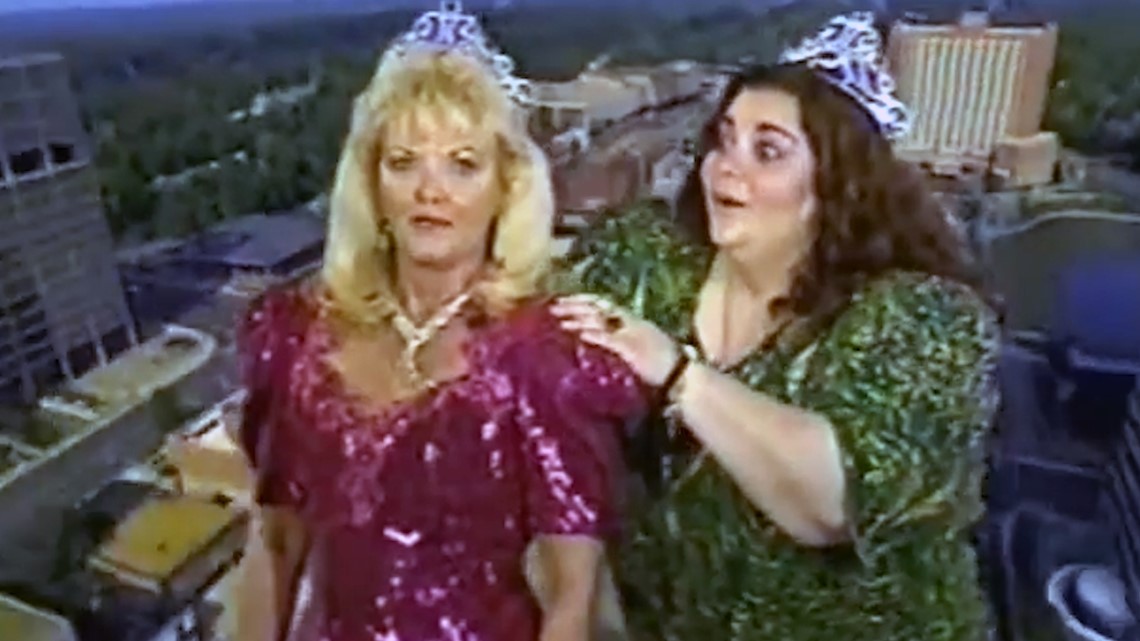 "It was all about getting the right costumes. These were not off-the-shelf items. They had to go to bridal boutiques and things like that, and get them all custom made. (Becky) had her crown in a case," said Mark Earls, whose company produced the commercials.
Other St. Louis personalities, including Steve Mizerany, who began his career as a zany pitchman for his family's appliance store in the mid-1900s, also appeared in the commercials.
One of the commercials featured Rothman's daughter, Rachel, as a younger version of Wanda after the pair "rolled back" prices—and themselves—20 years.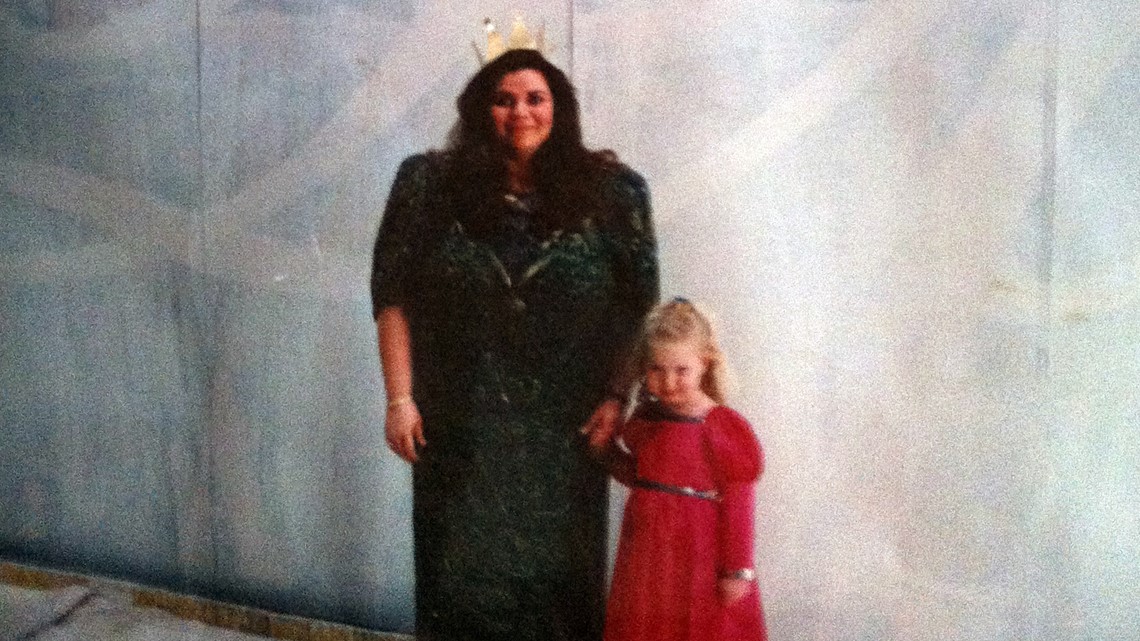 Rothman wrote many of the commercials herself and worked with Earls to produce them at locations throughout the St. Louis area.
"(People) will tell me, 'I can't get away from you. Every channel I turn (on), there's your commercials,' or a lot of the guys will say, 'I woke up with you last night,'" she said.
"The way I remember her is just—she had a big personality," Earls said.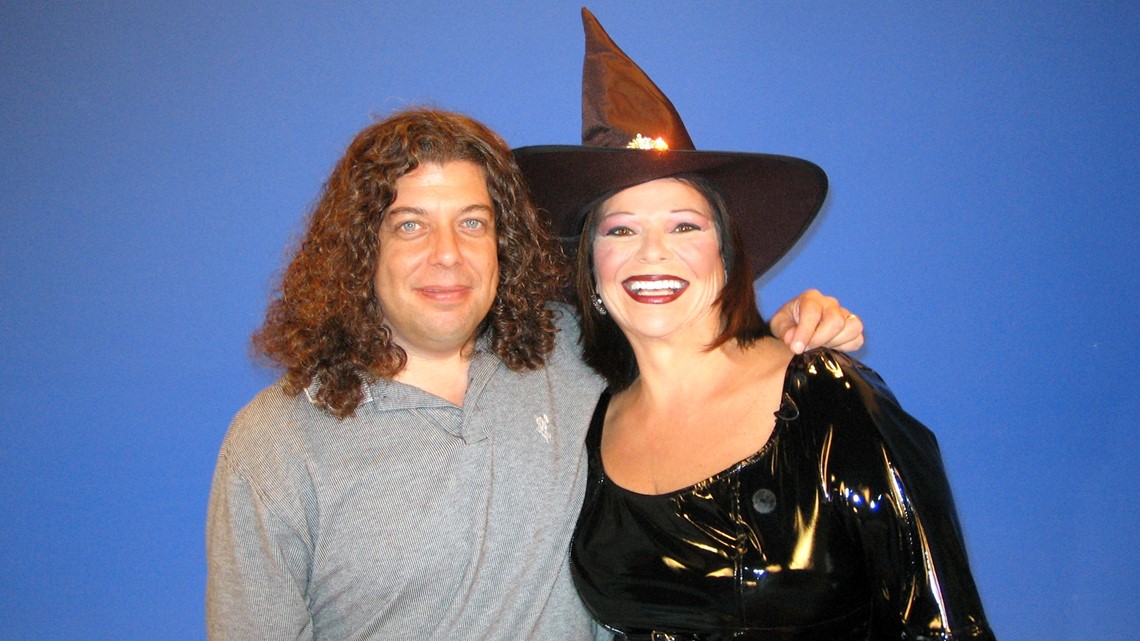 "I did every single one of those commercials. It was funny, and it's still funny. I still laugh at it," Earls said. "They wanted to make sure St. Louis was the focus of those commercials."
Haim Mano, emeritus associate professor of marketing at the University of Missouri-St. Louis, said the commercials were "funny" and "entertaining."
Mano liked the commercials so much that he would record them on his VCR to show in class to his students.
"They would grab your attention. ... Becky was one of the most unique advertisers. They were always fun to watch, interesting (and) they would sell. She was quite an interesting St. Louis persona—an icon," he said.
At its height, Becky's Carpet and Tile Superstore had locations throughout Missouri and Illinois. The last several stores closed in 2012.
Also that year, Rothman was diagnosed with renal cancer, her family said, and underwent successful surgery. Several years later, doctors diagnosed her with end-stage renal disease and she began dialysis in February 2020.
Rothman's family said she subsequently developed other conditions involving bone health and heart disease, and had used a wheelchair for the past year-and-a-half. She was on an organ transplant wait list for a kidney when she died.
Earlier this year, Rothman formed a team for the National Kidney Foundation's St. Louis Kidney Walk and raised more than $2,000 for the organization.
Rothman lived in the St. Louis area her entire life, most recently in Ballwin, her nephew said.
She is survived by her daughter, Rachel Reynolds. In addition to her father, her mother, Donna Rothman; brother Allen Rothman; and sister-in-law Deborah (Jerry) Rothman preceded her in death.
5 On Your Side's Justina Coronel contributed to this report.