ST. LOUIS — A former standout athlete at Vashon High School died on Tuesday from his injuries after a car crash last week.
Derrick Mitchell Jr., 24, was involved in a crash in the City of St. Louis. St. Louis police said they responded to N. Broadway and Christian Avenue around 6:30 a.m. on Oct. 4 for a crash. Mitchell Jr. was transported to a hospital in critical condition. His vitals were unstable at the time, police said. A 30-year-old woman was also transported to a hospital and was listed in critical condition on Oct. 4.
Mitchell Jr. played football and basketball at Vashon High School and then went on to play football at the University of Iowa.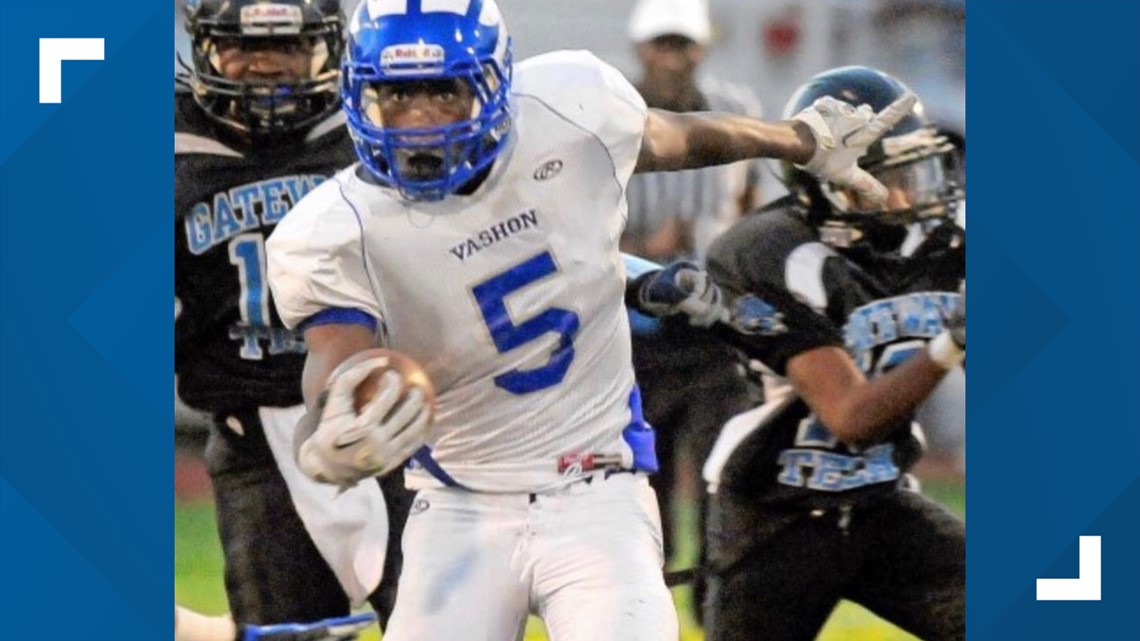 He played for Iowa from 2013 to 2016. He transferred to Texas Tech in 2017.
In a press conference in Iowa on Tuesday, head coach Kirk Ferentz offered his condolences to Mitchell Jr's family,
"I think all of us are very sorry to hear about Derrick Mitchell. I guess he was involved in an accident last Friday morning. That's a tough circumstance. It's a very tough thing. Way too young for something like that to happen. Our feelings, certainly, and our condolences are with his entire family." Ferentz said.
Vashon Basketball shared the following tweet on Twitter,
'Prayers go out to the Mitchell family for the loss of former Wolverine standout Derrick Mitchell Jr.'
Vashon Football Head Coach Will Franklin shared the following statement with 5 On Your Side Sports Tuesday morning,
'He has been nothing but a genuine young man from his days playing now till his first year as offensive coordinator at Career Academy. This is something that hits home for a lot of us, especially me, knowing that he has done everything you want a young man to do in life.'
Mitchell Jr. was also in his first year as an offensive coordinator at Career Academy.
Many people are sharing their condolences on social media.