There are times when being ordinary can be extraordinary.
"The goal is to be normal. To be as close to normal as you can," says Heather Bachman, Camp Rainbow's Executive Director.
And there's nothing more normal for kids than when their world is splashed with colors and crafts.
"I mean we have every craft item you can probably think of," Bachman says. "And we spread 'em all out and just create magic."
But this isn't happening in a classroom or at an after-school program. This is happening at St. Louis Children's Hospital.
Welcome to a camp-in put on by Camp Rainbow.
"Camp Rainbow is a camp for children who have been diagnosed with cancer and blood related diseases," says Bachman.
Allison Ford was first diagnosed with Rhabdomyosarcoma when she was just 9.
"It's shock. It's like you're watching this beautiful scenery past this beautiful river and someone just pushed you in," explains Allison's mom Cindy Ford.
For the next 11 months, she had surgery to remove a tumor from her sinuses. Then underwent several rounds of chemotherapy and radiation.
"You think just laying on the table getting radiation would be easy correct. It's exactly the opposite," Allison tells us.
"The hardest part was having to lose all my hair," says 12-year-old Grace Griffin.
Grace also endured a year of chemo and radiation after a tumor was found in her cheek.
"During those times she was very, very sick and sickly and not feeling well and there's nothing worse as a parent that when your kid doesn't feel well and there's nothing you can do," says Grace's mom Traci.
That's where Camp Rainbow comes in.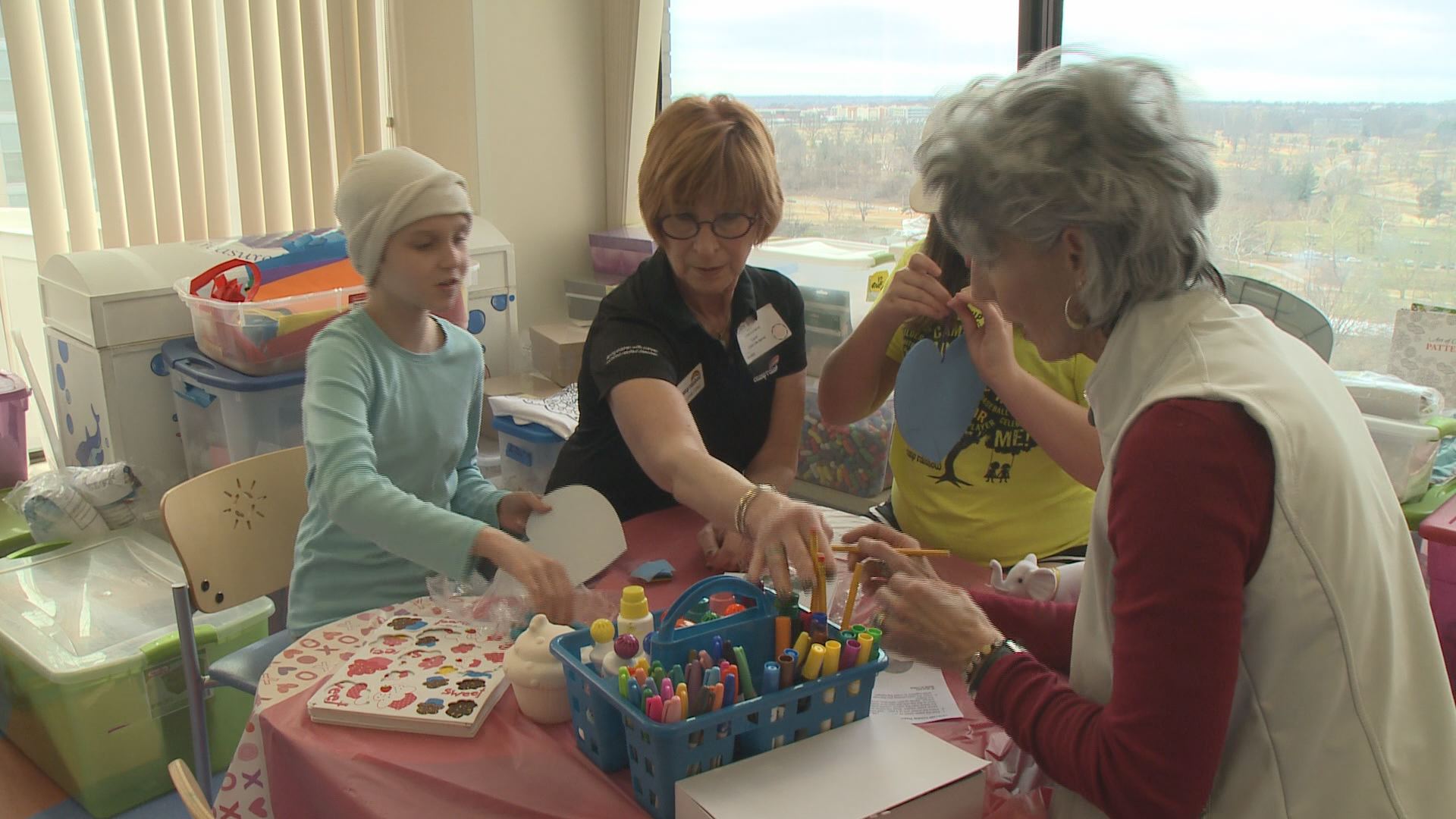 It's best known for the summertime version, where the only needles kids with cancer need to think about are the kind that fall from pine trees.
But for kids who have to stay in the hospital, Camp Rainbow comes to them.
"It gave her a little motivation to want to get up and walk around, to get out of her bed and to do something besides think about being sick," Griffin tells us.
As much as the coloring and the crafts, these camp-ins are about community.
"Because everybody knows the tremendous demands that fighting cancer places on everybody and so that really brings people together," says Pediatric Oncologist Dr. Robert Hayashi.
"We have a sense of, we know what the other kid is going through and what we have gone through so it's easier because we can relate," adds Allison.
The goal for all these kids is to be cancer free but sometimes it's also important to be free of cancer for just an hour.
"It shows you that people really care and that they know what you're going through is like hard," says Grace.
Camp Rainbow Camp-ins. Allowing kids with cancer to just be kids.