Michael Tisius, 42, was pronounced dead by lethal injection at 6:10 p.m. at the state prison in Bonne Terre, the Missouri Department of Corrections confirmed. He is the third person in Missouri, and the 12th nationally, to be executed in 2023.
In a final written statement, Tisius said he tried hard "to become a better man," and he expressed remorse for his crimes.
"I am sorry," he wrote. "And not because I am at the end. But because I truly am sorry."
Tisius was 19 years old on June 22, 2000, when he killed two unarmed jail guards, Jason Acton and Leon Egly, while attempting to break former cellmate Roy Vance out of the Randolph County Jail in Missouri.
Tisius' defense team has argued that the killings were not premeditated, and last week they released a video in which Vance said he planned the escape attempt and manipulated Tisius into participating.
"It's despicable that two dedicated public servants were murdered in a failed attempt to help another criminal evade the law," Parson said in a statement. "The state of Missouri will carry out Mr. Tisius' sentences according to the court's order and deliver justice."
In the hours prior to Tisius' execution, advocates with Missourians To Abolish the Death Penalty held signs outside of Parson's office in protest.
Tisius' lawyers have urged the U.S. Supreme Court to block the execution, alleging in their appeals that a juror at a sentencing hearing was illiterate, in violation of Missouri law. But late Tuesday afternoon, the U.S. Supreme Court rejected Tisius' final appeal.
The Supreme Court has previously turned aside another argument — that Tisius should be spared because he was just 19 at the time of the killings. A 2005 Supreme Court ruling bars executions of those under 18 when their crime occurred, but attorneys for Tisius argued that even at 19 when the killings occurred, Tisius' should have his sentence commuted to life in prison without parole.
Elizabeth Unger Carlyle, an attorney for Tisius, said before Tisius' execution that the ups and downs of the appeals were taking a toll on him.
"I think he's sort of, frankly, on an emotional roller coaster," Carlyle said. "He's pretty anxious. He doesn't want to die. I think he's angry and frightened."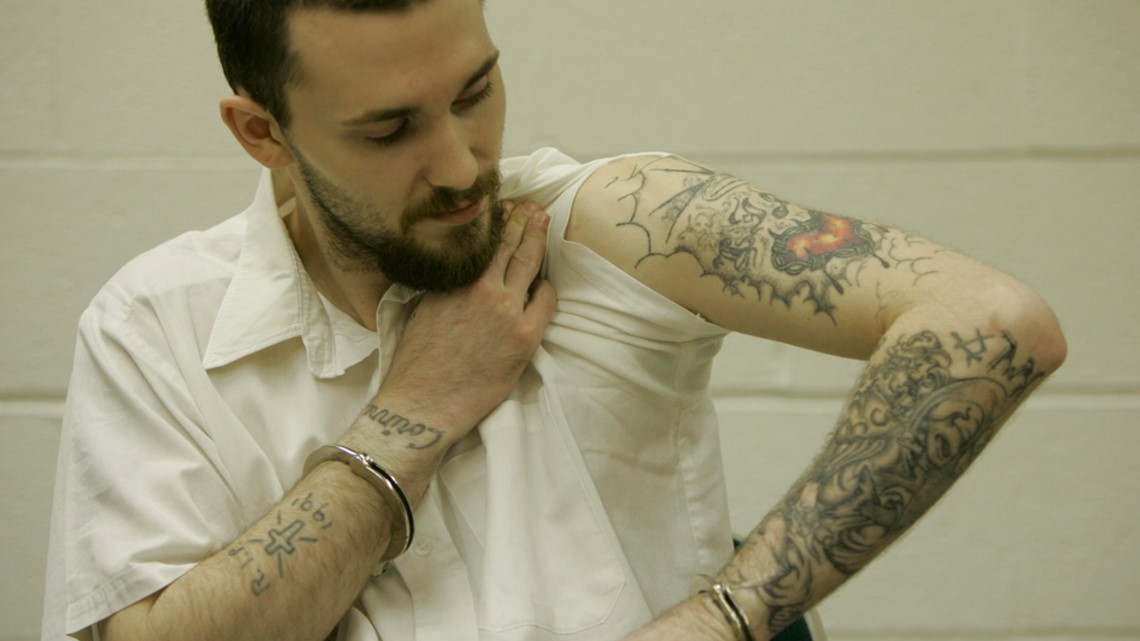 Advocates for Tisius said he was largely neglected as a child and was homeless by his early teens. In 1999, as an 18-year-old, he was jailed on a misdemeanor charge for pawning a rented stereo system.
In June 2000, Tisius was housed at the small Randolph County Jail in Huntsville with Roy Vance. Tisius was about to be released, and court records show the men discussed a plan in which Tisius would help Vance escape.
Just after midnight on June 22, Tisius went to the jail accompanied by Vance's girlfriend, Tracie Bulington. They told officers Leon Egley and Jason Acton that they were delivering cigarettes to Vance. The jailers didn't know that Tisius had a pistol.
At trial, Bulington testified that she looked up and saw Tisius with the gun drawn, then watched as he shot and killed Acton. When Egley approached, Tisius shot him, too. Both officers were unarmed.
Tisius found keys at the dispatch area and tried to open Vance's cell, but couldn't. When Egley grabbed Bulington's leg, Tisius shot him several more times.
Tisius and Bulington fled but their car broke down in Kansas. They were arrested in Wathena, Kansas, about 130 miles (209 kilometers) west of Huntsville. Tisius confessed to the crimes.
Bulington and Vance are serving life sentences.
Defense attorneys had argued that Tisius hadn't premeditated the killings and had intended to order the jailers into a holding cell and free Vance and other inmates.
The people executed in Missouri this year included Amber McLaughlin, who killed a woman and dumped the body near the Mississippi River in St. Louis. The execution was believed to be the first of a transgender woman in the U.S.
Raheem Taylor, 58, was put to death in February for killing his girlfriend and her three children in 2004 in St. Louis County.
Four of the U.S. executions this year have been in Texas, and three in Florida.