ST. LOUIS — A Sullivan, Missouri, woman seen inside the U.S. Capitol during the Jan. 6 riot had her initial court appearance Tuesday afternoon.
Emily Hernandez, 21, had a virtual court hearing as her attorney said she planned to turn herself in.
No bond was set and Hernandez was released. Her next court appearance will be in Washington D.C. A date has not been set.
The judge said Hernandez must remain in the eastern district of Missouri, which includes her home in Sullivan, for the immediate future. She is also forbidden from traveling to D.C., except for her future court date.
Below is a photo of Hernandez turning herself in to the FBI in St. Louis. Since this is considered a federal case, there is not a mugshot of Hernandez available.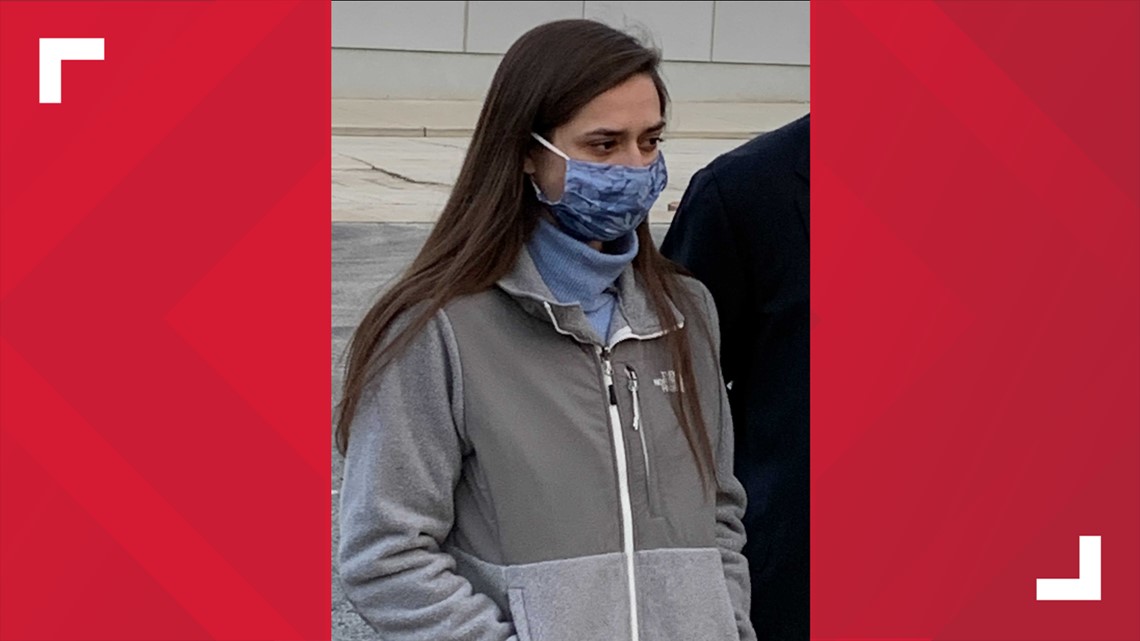 At one point during the hearing, the judge said she couldn't hear Hernandez and that's when Hernandez said, "I'm sorry, I'm nervous."
According to a federal criminal complaint, Hernandez is facing the following charges: knowingly entering or remaining in any restricted building or grounds, disorderly conduct which impedes the conduct of government business, steal, sell, convey or dispose of anything of value in the United States, disruptive conduct in the Capitol buildings, parading, demonstrating or picketing in the Capitol buildings.
On Jan. 6, shortly after President Donald Trump addressed his supporters and vowed "never to concede" the 2020 election in a speech, rioters stormed the Capitol, breaching police barricades and forcefully entering the building.
The federal court documents detail Hernandez being seen in an ITV News video that showed rioters storm the Capitol on Jan. 6. ITV News is based in the United Kingdom. A large group of individuals can be seen streaming in and out of a room in the Capitol building with a curved entryway and a wooden sign above the doorway that read, "Speaker of the House Nancy Pelosi."
Hernandez can be seen in a video clip holding a broken piece of the wooden sign.
Hernandez's attorney, Ethan Corlija, characterized her as "the girl next door," who "got involved in a situation she did not want to put herself in."
While photographic evidence appears to place her at the Capitol, Hernandez's attorney declined to answer whether, like Trump supporters, she was trying to "stop the steal."
Corlija said whether she was there is not in dispute.
"Miss Hernandez is very excited and anxious to get the process started and moving and get this behind her," he said.
MORE COVERAGE