Saturday's swarm of tornadoes across Illinois set a new state record for largest tornado outbreak during the month of December. 27 tornado tracks have been documented by National Weather Service meteorologists who have been surveying the damage since early Sunday.
The previous record was December 18-19, 1957 when 21 tornadoes touched down. Dec. 1, 2018, now ranks as the third largest tornado outbreak in Illinois during any month of the year. On April 19, 1996, 39 tornadoes were reported followed by 36 tornadoes on April 2, 2006.
The largest tornado was the Taylorville tornado, an EF-3 with estimated peak winds of 155 mph.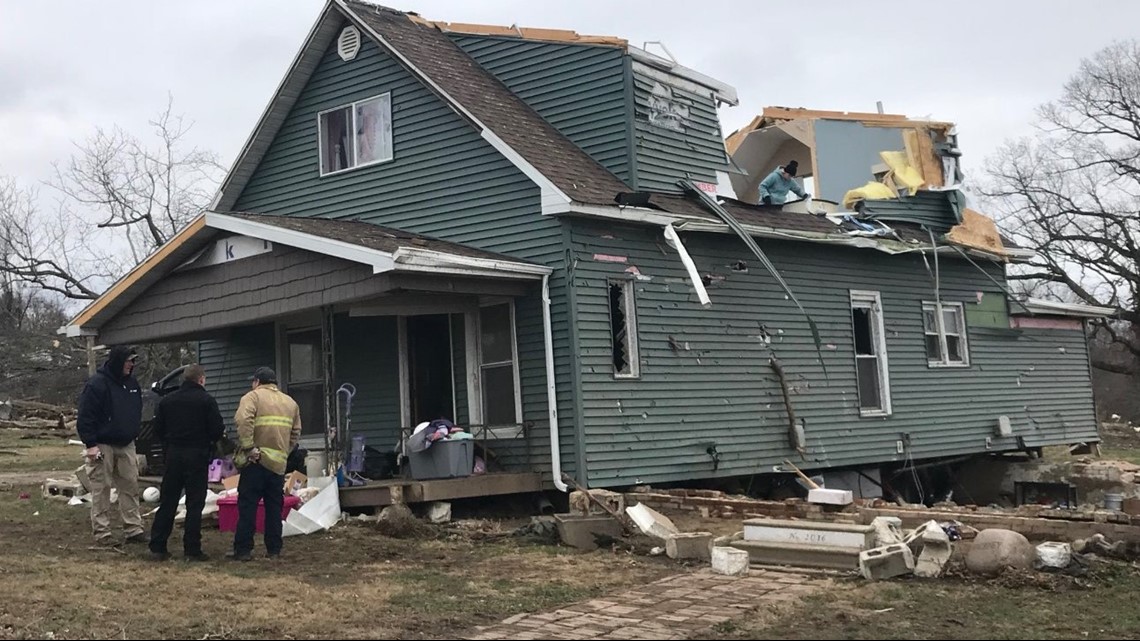 That storm injured 22 people and damaged more than 500 homes, 34 of them either severely damaged or destroyed.
PHOTOS: Storms move across Illinois