FENTON, Mo. — Local businesses in Fenton are making big bucks from the traffic nightmare attached to the PGA tournament.
Chris Gurley, who owns Fenton Bar and Grill, said he is profiting from the tournament even though he's nowhere near Bellerive Country Club.
"To have people drawn to my bar by this event is a big deal. It really is," he said.
RELATED: PGA Championship in St. Louis: What happened Thursday & what's next
Gurley's restaurant is located just across the street from where people are parking and picking up shuttle buses to the tournament. He said since the start of the PGA tournament, he has seen an increase in people stopping his bar for a bite before they head to the tournament and on their way home.
"It's all different types of people. It's business people. It's blue collar. It's white collar. It's just been unbelievable." he said. "It's a major impact for my bottom line at the end of the year."
He has also seen the constant flow of people coming back to enjoy another meal.
"I think the biggest thing for small businesses like mine is it's just not the initial impact on small businesses. It's people that come here that would never be here before and might come back," he said.
PHOTOS: Day 1 of the PGA Championship in St. Louis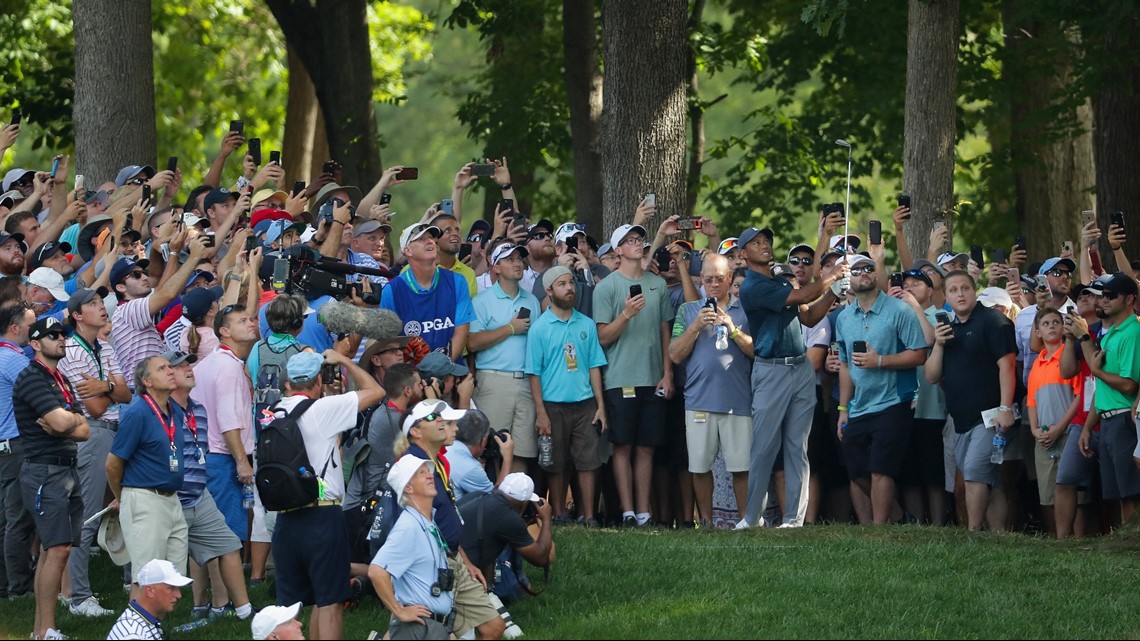 He told 5 on your side not only is the impact of the tournament good for his bottom line, but he said it's good for the St. Louis region too.
"It's been incredible and I knew it was going to be a wonderful thing for the region but I didn't think it would affect my business and other businesses around me like it has," Gurely said.
Gurley said he hopes one day the tournament comes back so he can experience it again.
"I was fortunate to go to the PGA tournament in '92 when it was at Bellerive and it was a wonderful experience, but this bigger. This is great for St. Louis and I'm excited about our town, he said.
Throughout the weekend, Gurley said he expects to see an even bigger increase in visitors as more people start to check out the PGA tournament.