The report from the office of the medical examiner in Orlando, Florida, said Bowie was estimated to be eight months pregnant. It said she was found in bed in a "secured residence" with possible complications including respiratory distress and eclampsia. The autopsy report said "the manner of death is natural."
According to the Orange County Sheriff's Office, deputies responded in early May to a home in the area "for a well-being check of a woman in her 30s who had not been seen or heard from in several days." She was later identified as Frentorish "Tori" Bowie.
The toxicology reports were negative and listed bipolar disorder in her medical history.
Eclampsia is when a person with preeclampsia develops seizures during pregnancy, according to the Cleveland Clinic, which notes that it some cases the seizes can lead to a stroke or death.
Bowie's agent, Kimberly Holland, confirmed the findings to CBS News and said in a statement that all the previous speculation from some that the Olympian "did something to herself" was "very hurtful."
"So hopefully, now knowing the truth, there will be many apologies," Holland told CBS.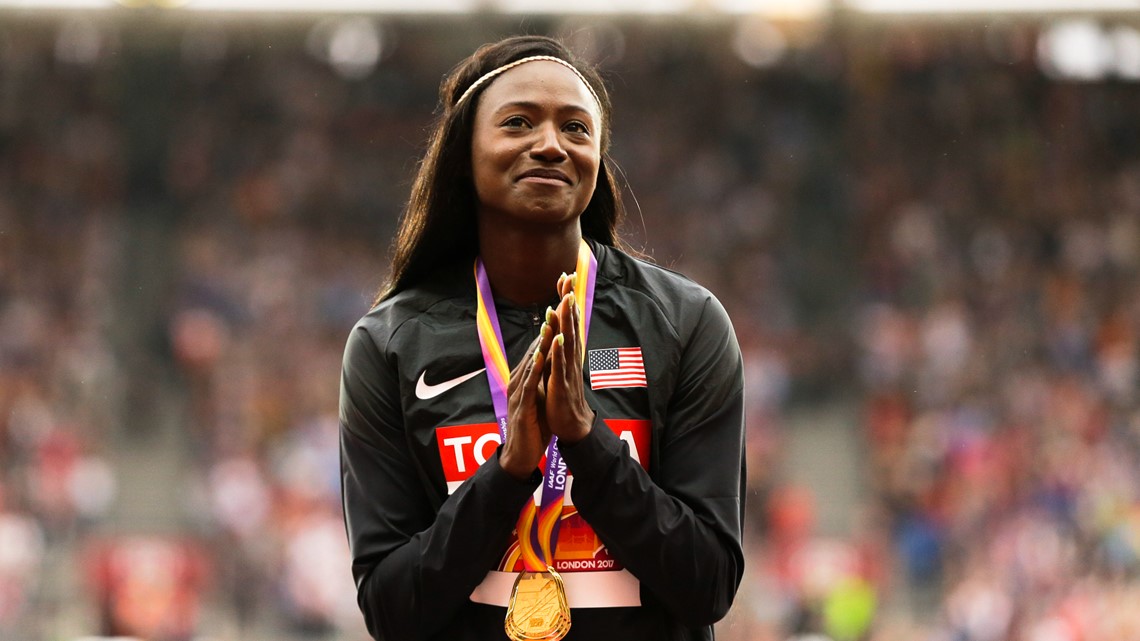 Bowie grew up in Mississippi after being taken in by her grandmother as an infant. She considered herself a basketball player and only reluctantly showed up for track as a teenager, where she blossomed into an elite sprinter and long jumper. She attended Southern Mississippi, where she swept the long jump NCAA championships at the indoor and outdoor events in 2011.
At the 2016 Rio Olympics, Bowie won silver in the 100 and bronze in the 200. She then ran the anchor leg on a 4x100 team with Tianna Bartoletta, Allyson Felix and English Gardner to take gold.
A year later, she won the 100 meters at the 2017 world championships in London. She also helped the 4x100 team to gold.
Her first major international medal was a 100-meter bronze at worlds in 2015. After winning, she said, "my entire life my grandmother told me I could do whatever I set my mind to."