ST. LOUIS – It doesn't get better than this…
July 20 is Patrick Maroon's day with the Cup and he just did the most St. Louis thing ever. Maroon and his family were at Charlie Gitto's with the Cup and ate St. Louis' favorite appetizer out of it.
Not only was Maroon there, but superfan and good luck charm Laila Anderson was also there. The crowd inside the restaurant cheered as Anderson ate a toasted rav out of the Cup.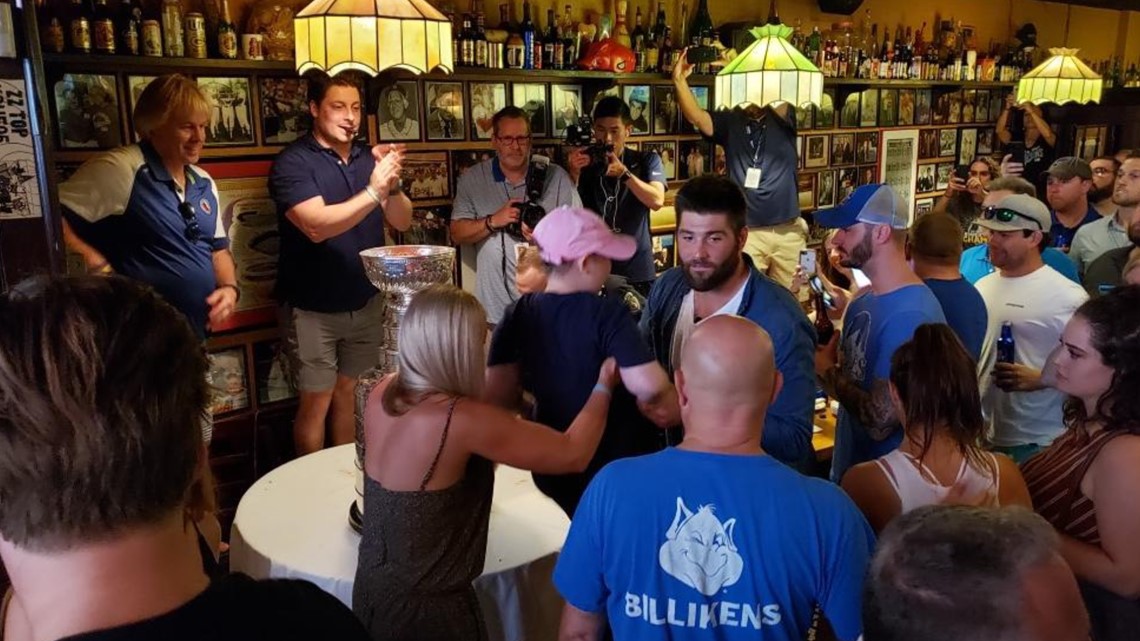 Anderson has been an inspiration to the Blues throughout their journey to the Stanley Cup championship.
Ryan O'Reilly was also there.
Maroon started his day with the Cup eating Cinnamon Toast Crunch with his son, Anthony.