ST. LOUIS — The Grove in St. Louis has some creative new artwork that supports the United States women's national team (USWNT).
Local artist Grace McCammond was asked to create a mural that would honor soccer superstar Becky Sauerbrunn in her hometown.
She started painting the mural on Friday, May 3 and expects it to be completed by Tuesday, May 14, just before the women's team plays at Busch Stadium on May 16.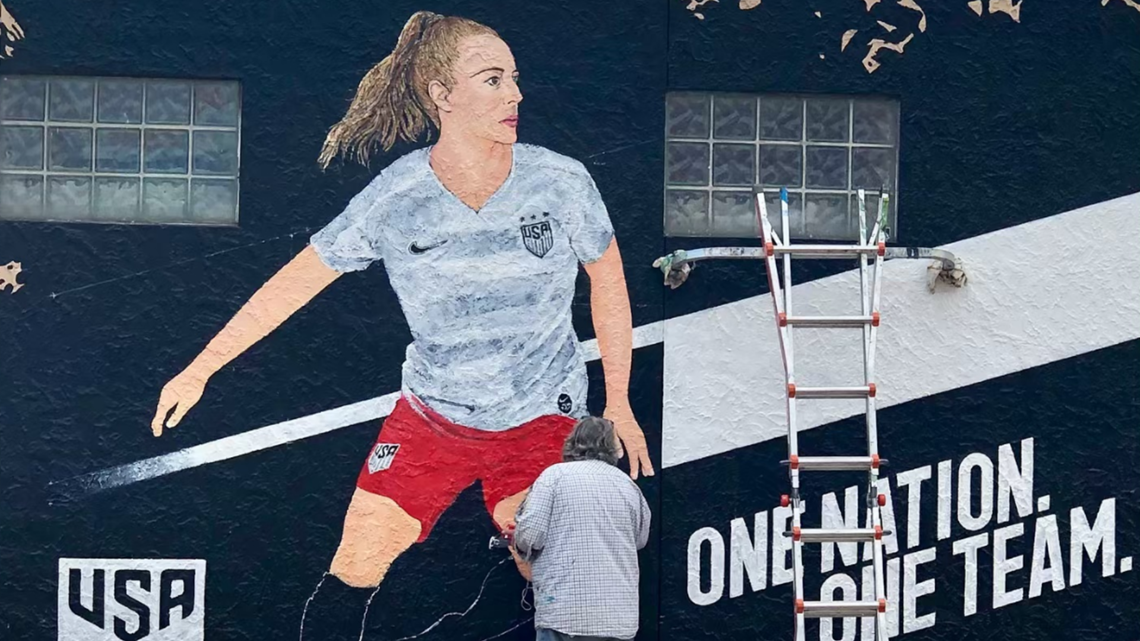 McCammond has lived in St. Louis since 1997 and owns her own business called Signature Arts.
She has created a lot of work around the region and in St. Louis, especially in The Grove area.
However, this isn't the only mural going up of players on the women's team.
"There are 11 murals going up in 11 different cities to celebrate the women's team all created by women artists," McCammond said.
Another mural is in the works of soccer legend Carli Lloyd and was posted on Twitter on May 2.
This trend has turned into a nationwide initiative and people will eventually see these murals all over the country.
USWNT will play New Zealand at 7 p.m. on Thursday.
More information on the team, match or ticket purchasing can be found on the women's team website.
Here's what other people are reading:
Here's what other people are watching: