Forty years ago, Ted Ruble looked out of a window while working at an electronic store, and he witnessed an ominous greenish-gray sky. He took his brand new video camera and VHS deck outside to film the sight, and he pointed it west, not knowing his footage would make history.
It was on a fairly typical spring day in Kalamazoo, Michigan, on Tuesday, May 13, 1980, until just after 3:30 p.m. when a supercell thunderstorm moved onshore from Lake Michigan, AccuWeather Reporter Blake Naftel explained.
"I just thought I'd take it outside and video this particular weather we were having, greenish-black on the right, bright on the left," Ruble told Naftel.
Little did Ruble, who was 24 years old at the time, know, he was recording the first-known amateur video of a killer tornado in the United States. It's hard to imagine today, in the age of smartphones, when tornado videos from amateur witnesses flood social media feeds during severe weather outbreaks in the U.S. with an immediacy that was unthinkable back then.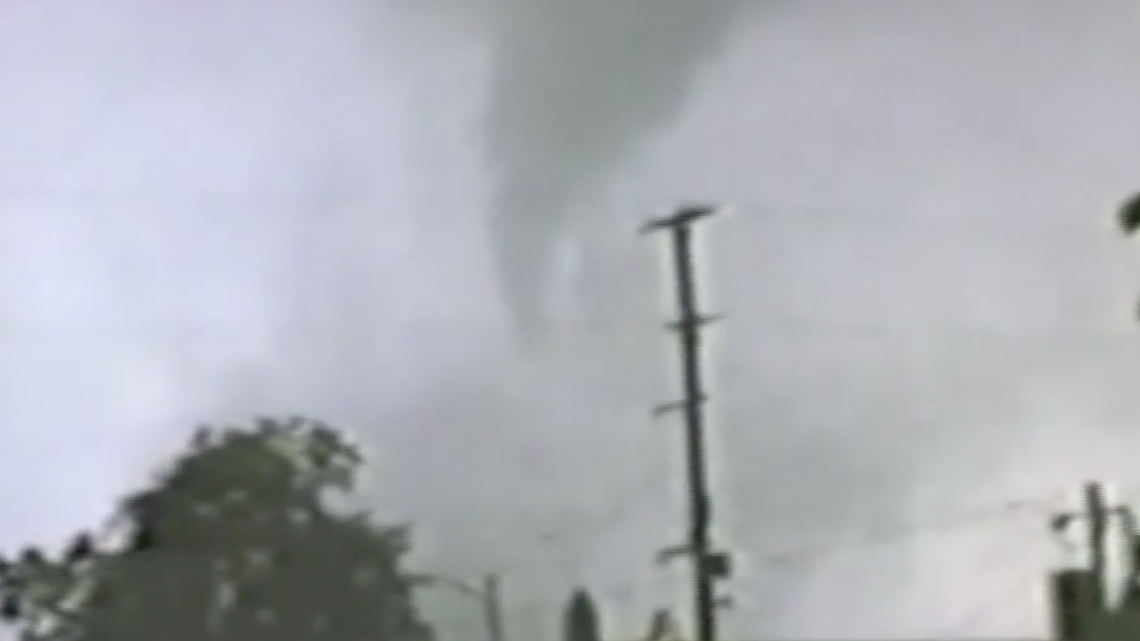 Ruble stood still recording when he realized that a tornado, which was later rated an F3 on the Fujita scale with winds upwards of 165 mph, was descending on Kalamazoo. "That's a tornado! Would you look at that!" Ruble said with wonder in the background of the video.
But soon, fear began to creep in and he realized the perilous situation that he and others nearby were in, and the terror becomes evident in his voice.
"Hey, I don't like this guys ... it's right here, that's not very far away. Let's go! Let's get out of here. Everyone get to the basement. We've got a tornado out front!" Ruble can be heard shouting in the video.
Ruble didn't stop recording as he ran down basement steps. "Yeah, it's here boys! Feel your ears pop?" Ruble yelled.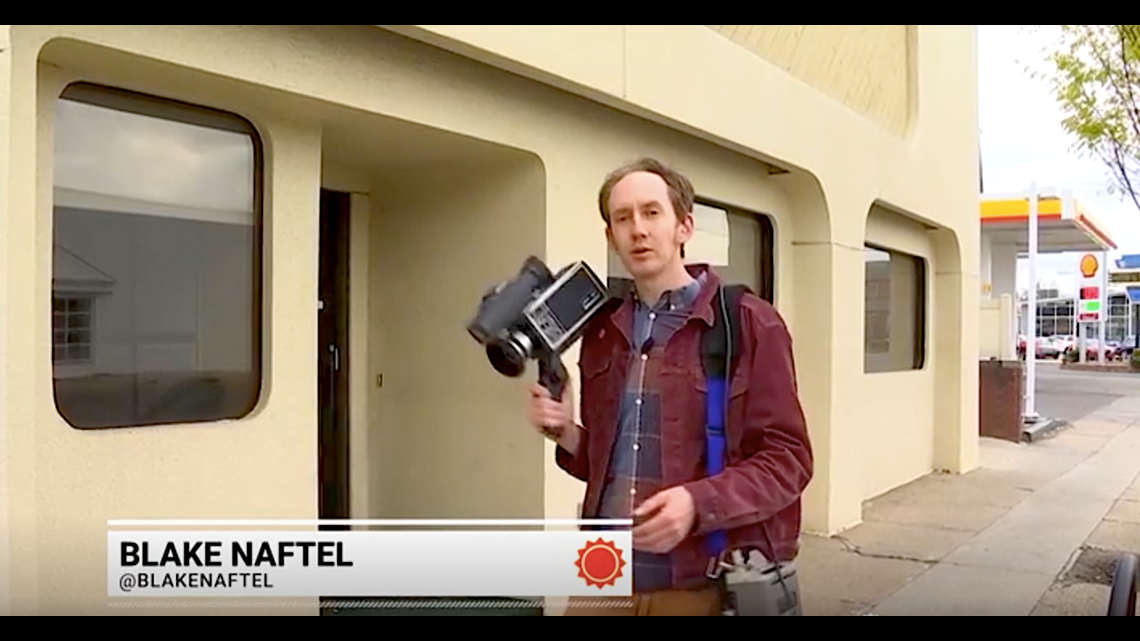 What they were feeling was the air pressure dropping quickly as the storm swooped into the area, similar to the feeling that can occur while a plane is descending for a landing.
Even though Ruble stopped recording, reporters from the local CBS affiliate television station were also able to document the twister with their professional broadcasting equipment. Rick Amick was the lead weather broadcaster at the local CBS affiliate news station that afternoon.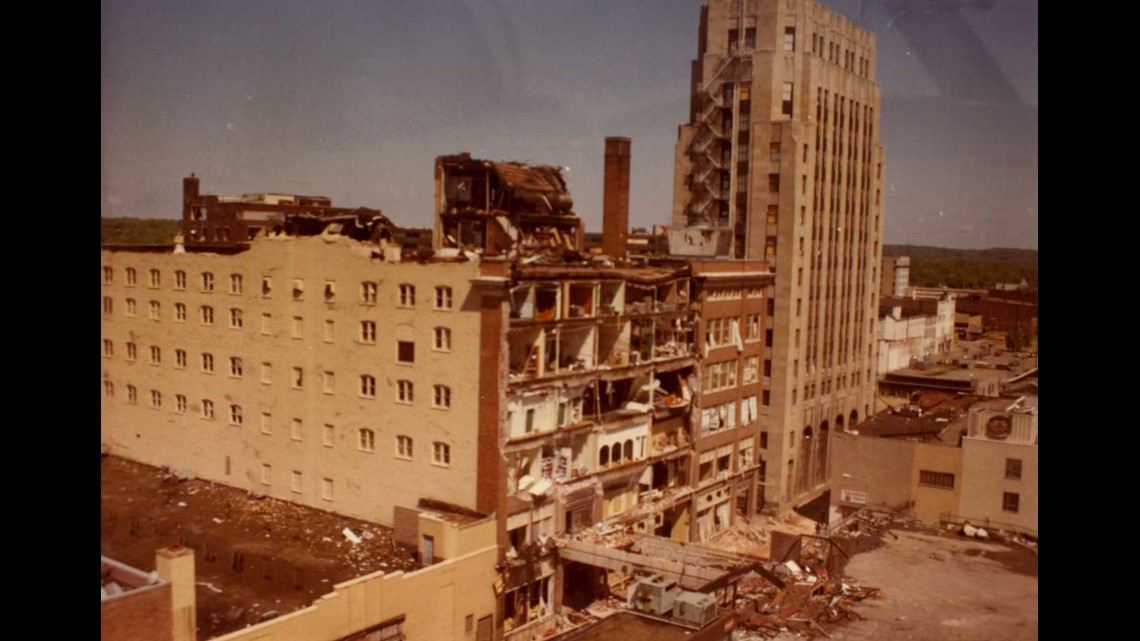 "Tons of things are going through your head ... I was not only trying to warn people in general overall but with family in the path, it was personally impacting me as it was going along," Rick Amick, former WKZO TV and radio weather broadcaster, told Naftel.
Then, it was all over in about five minutes, Johanne Cohagen who lived through the tornado told Naftel, and silence fell. Ruble and his coworkers emerged from the basement to see utter destruction from the twister, which had left behind an 11-mile-long scar in the city. Some people weren't as lucky.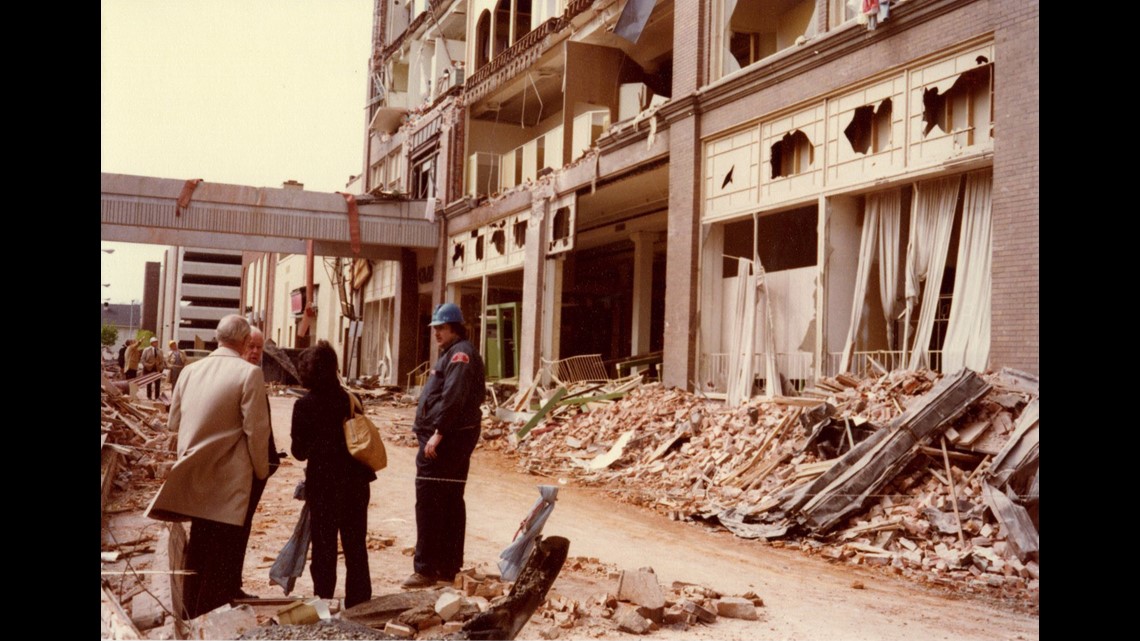 "The tornado caused extensive damage and resulted in the deaths of five people and injured 79 others," AccuWeather Senior Meteorologist Carl Erickson reported. In total, the tornado rampaged on the ground for 20 minutes.
It is still in record books as the worst disaster in the city's history after the tornado tore directly through the downtown business district. Naftel explained that the widespread damage was beyond anything the bustling city, home to 79,000 residents, has experienced before or since.
Those who survived the historic event hope to never experience such a powerful storm in their lifetimes again, Naftel said, yet anyone can go back in time to relive the moment from decades ago all because a videographer was in the right place at the right time.
Reporting by Blake Naftel.