ST. LOUIS — The St. Louis region is entering that phase of the year when the leaves are starting to change, and some of them are even starting to fall.
One of the main reasons for early fall color and fallen leaves on your lawn is the stress of drought and higher temperatures.
Brown could dominate the fall foliage color palette due to this summer's weather conditions.
"A lot of stress," Daria McKelvey, supervisor for the Kemper Center for Home Gardening at the Missouri Botanical Garden, explained to 5 On Your Side. "High temperatures, high humidity and they're trying to take up moisture from the soil and there's not much. I can't say that trees get this way, but think of us having a parched throat, maybe that's what they feel like under dry conditions."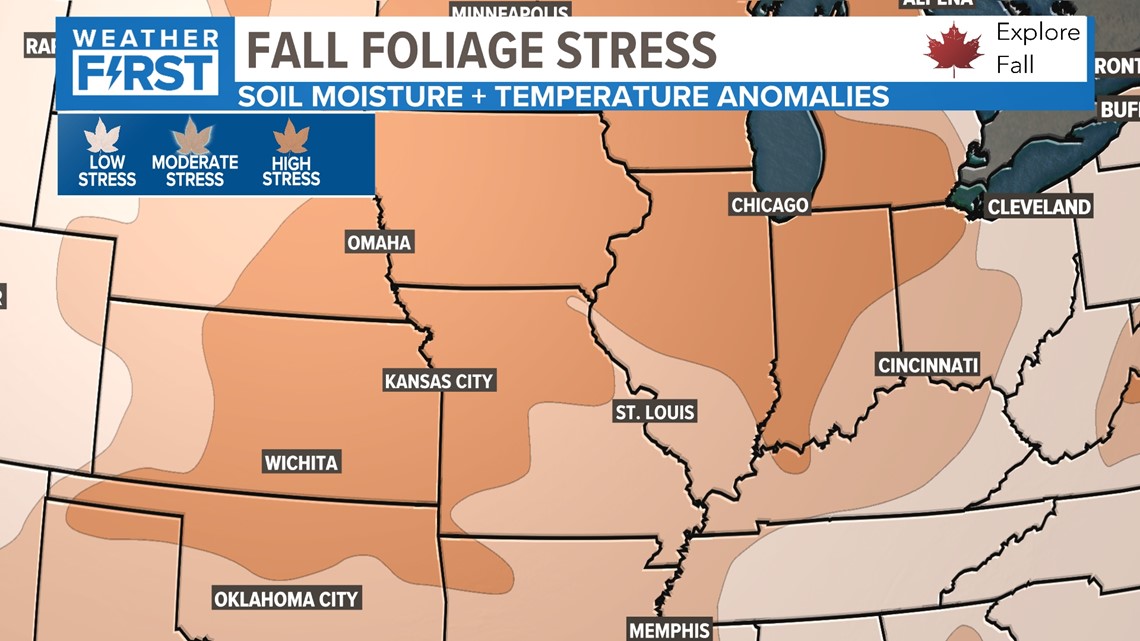 Our current fall foliage map from Explore Fall shows that most areas have at least a little bit of color, but we are still a ways away from more significant colors in the region.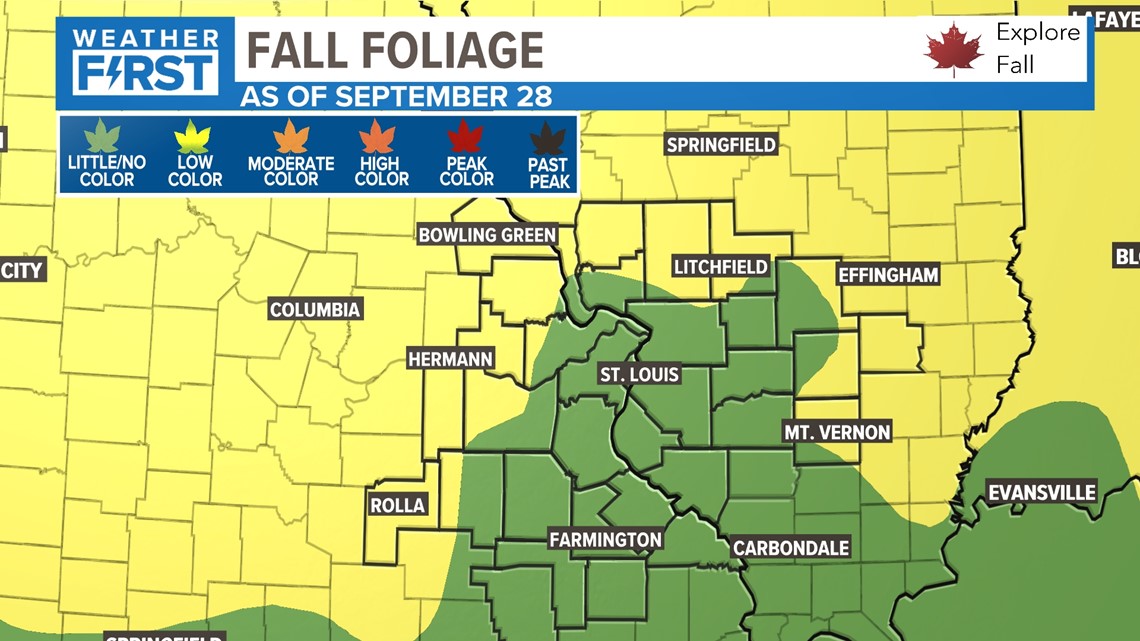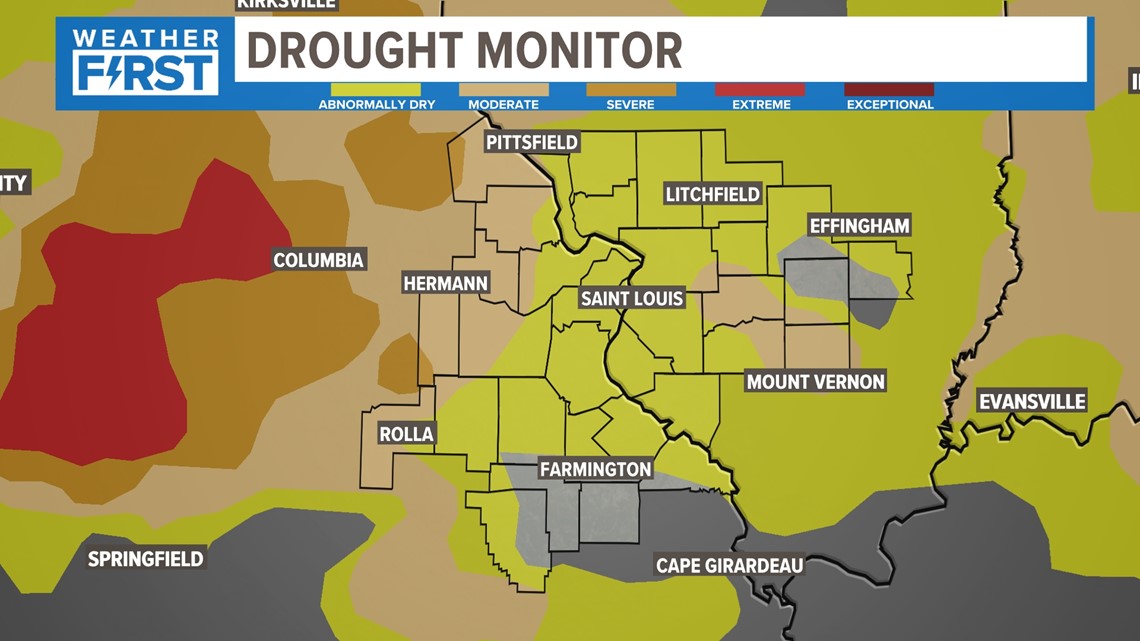 The current drought monitor doesn't have the rain of the last couple of days involved, but drought is still expanding in the area. With not much rain in the forecast, I'm still hesitant to think we will see too much vibrant color in the area.
This will obviously change over the coming days. 5 on Your Side's Weather First team will continue to update this story about how the conditions may help or hurt our colors over the coming days.
To watch 5 On Your Side broadcasts or reports 24/7, 5 On Your Side is always streaming on 5+. Download for free on Roku or Amazon Fire TV.
Want more top stories delivered straight to your inbox? Sign up for the 5 On Your Side STL Lunch Break newsletter.