ST. LOUIS — The low-pressure system we have been watching has traveled into British Columbia and Alberta, Canada, and is now diving south and heading into Missouri and Illinois.
As that area of low pressure arrives, rain to a wintry mix has arrived late Friday evening, with a change to all snow during the overnight hours. This system pulls in a lot of cold air, so while there may be a rainy, wintry mix to start, it changes to all snow Friday night. The wet snow will continue into early Saturday before pushing south and away from the area during the day.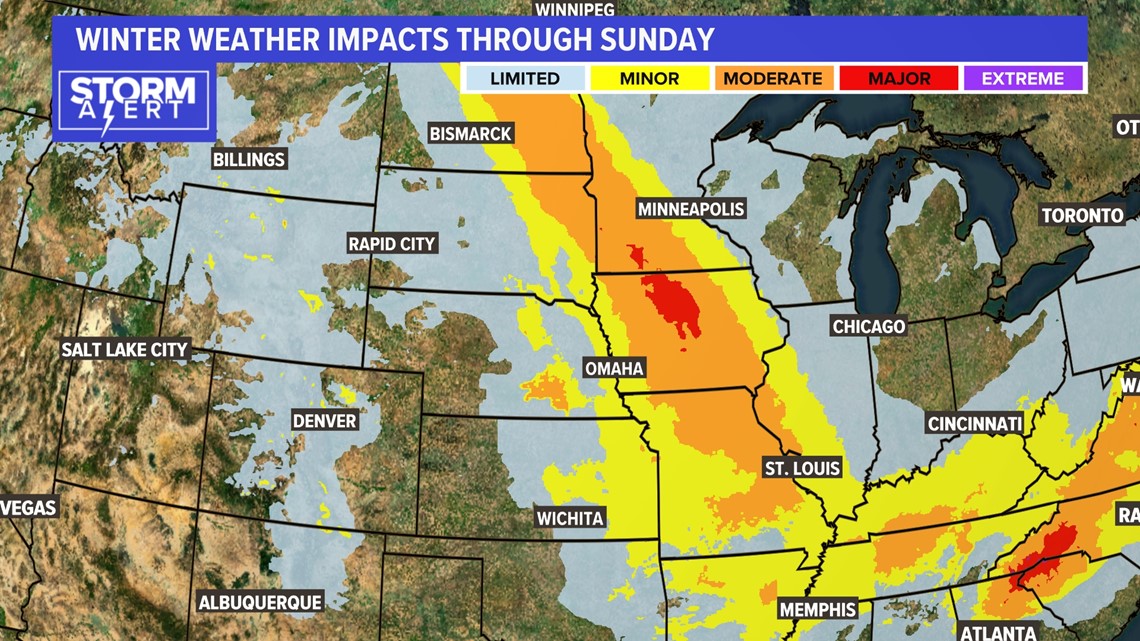 The track of the low is expected to the west of the viewing area. Since the track is to the west, we will be in the colder portion of the storm so any rain/mix changes to all snow during the late evening and overnight on Friday.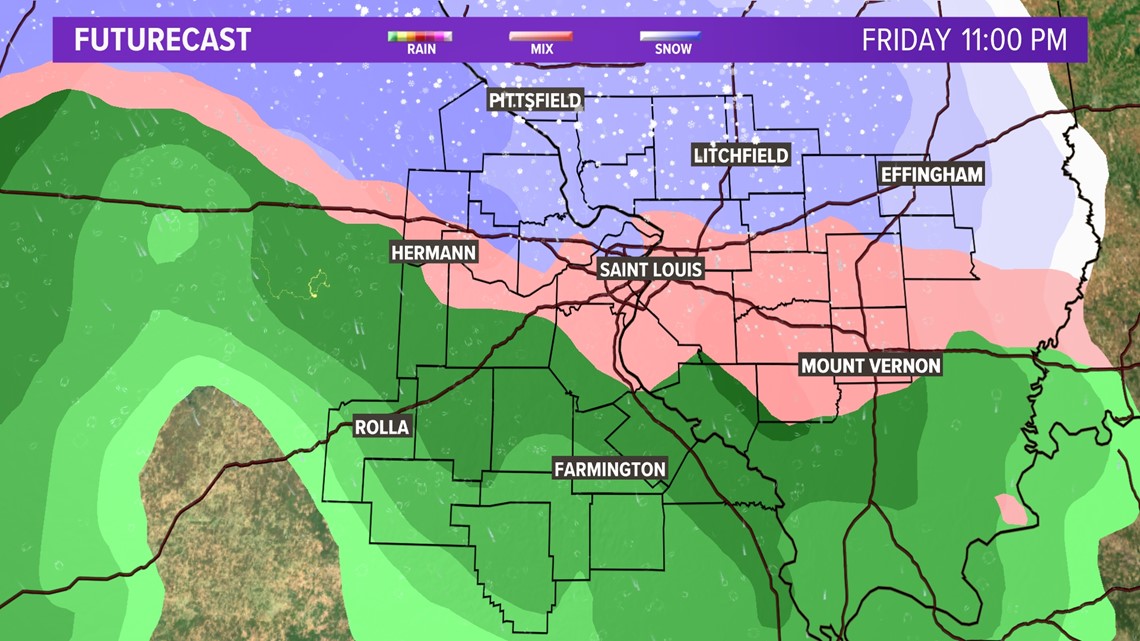 Download the free 5 On Your Side app to get the latest watches and warnings and track conditions live with our interactive radar. Use the links below to download now.
By Saturday morning, the snow continues. It looks like the snow will begin to taper off from the north by the afternoon.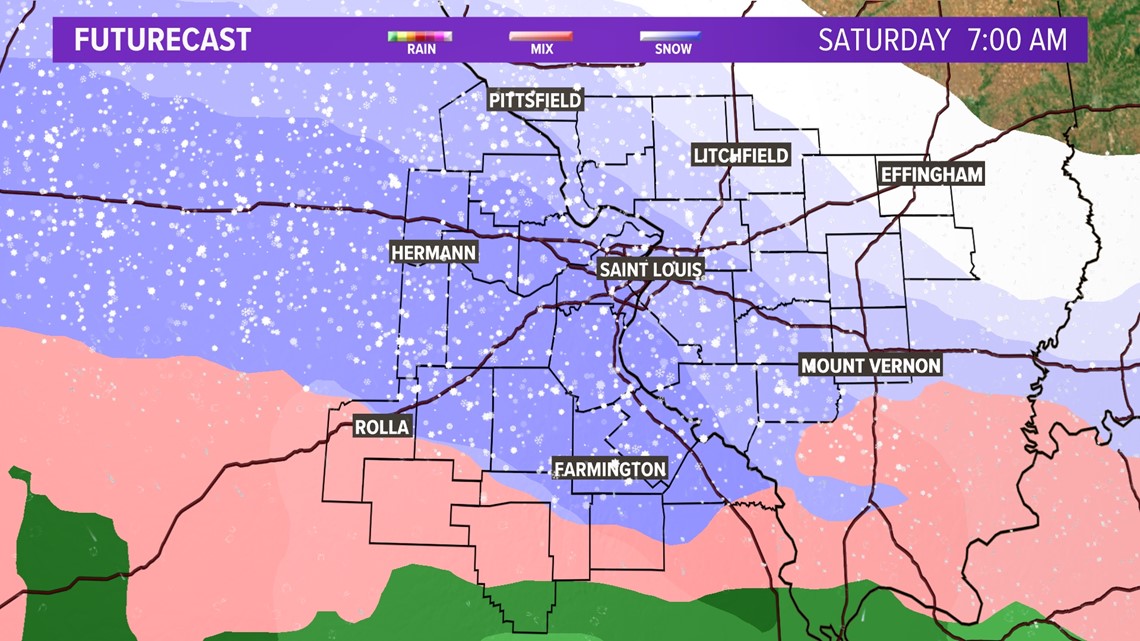 Most of the snow will likely be over by the early afternoon, but some areas south could see snow stick around through late afternoon. This is a "clipper" system. This means it is moving fast through our area and because it dives down from Canada, moisture is somewhat limited, but this one is impressive.
Two to four inches of snow still looks like a good bet at this point for much of the metro area with isolated pockets of 5 inches. Lighter amounts are expected east and southeast of St. Louis with locally higher amounts to the north of the metro area. The heaviest snow in the Bi-state region will fall in northern Missouri stretching up into Iowa. That's where travel will be the worst beginning Friday morning.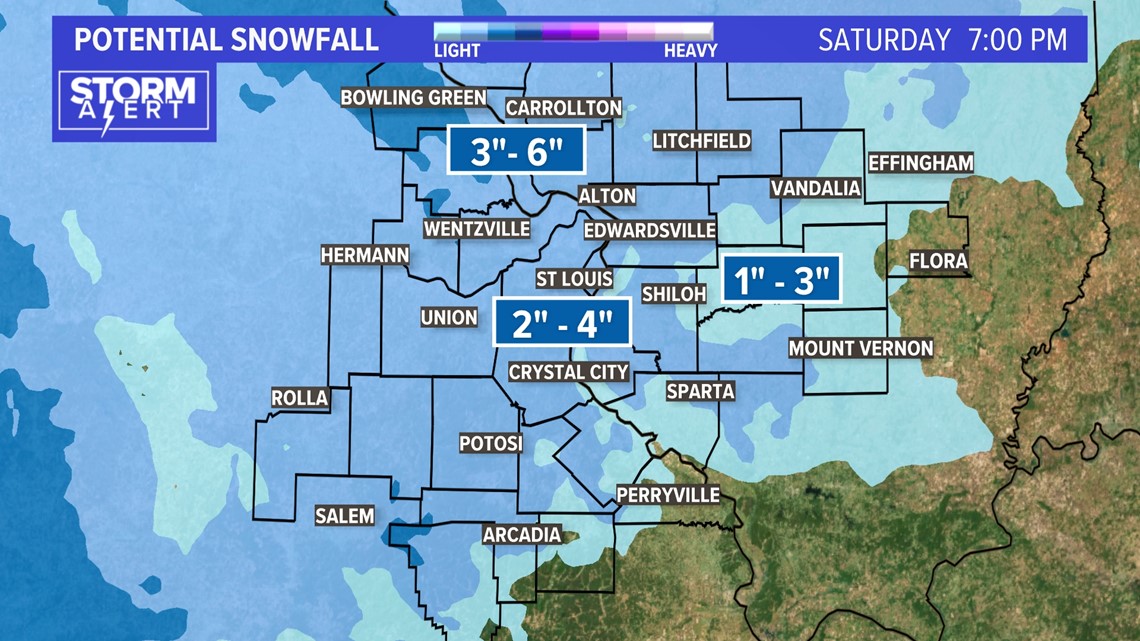 Temperatures drop back into the 30s for highs Saturday and Sunday and will be below freezing at night into early next week.