ST. LOUIS — Veterans Day turns blustery with rain changing to snow from northwest to southeast across the area Monday morning. For the metro St. Louis area, the change from rain to snow will likely happen after the morning rush hour.
Download the free 5 On Your Side app to get the latest watches and warnings and track conditions live with our interactive radar. Use the links below to download now.
Toward the end of the rush hour, as the gusty winds drive the colder air in, the mix of rain and snow will move closer to the St. Louis area.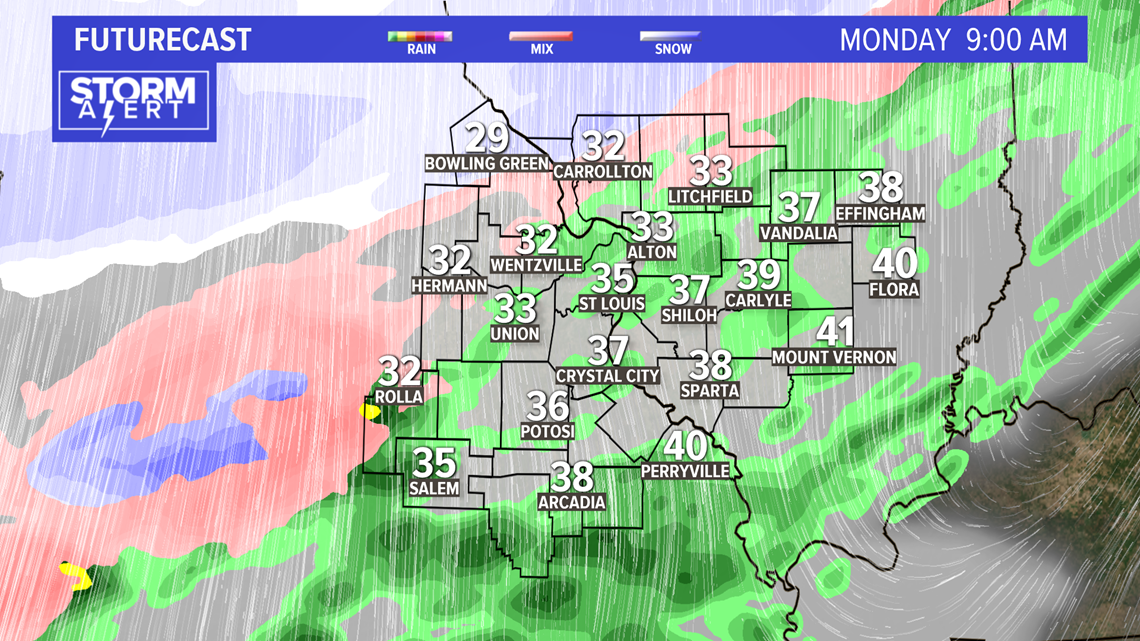 By lunchtime, temperatures are expected to drop below freezing creating more concern for travel impacts, especially north and west of the metro area. A winter weather advisory is in effect for much of the area into Monday afternoon.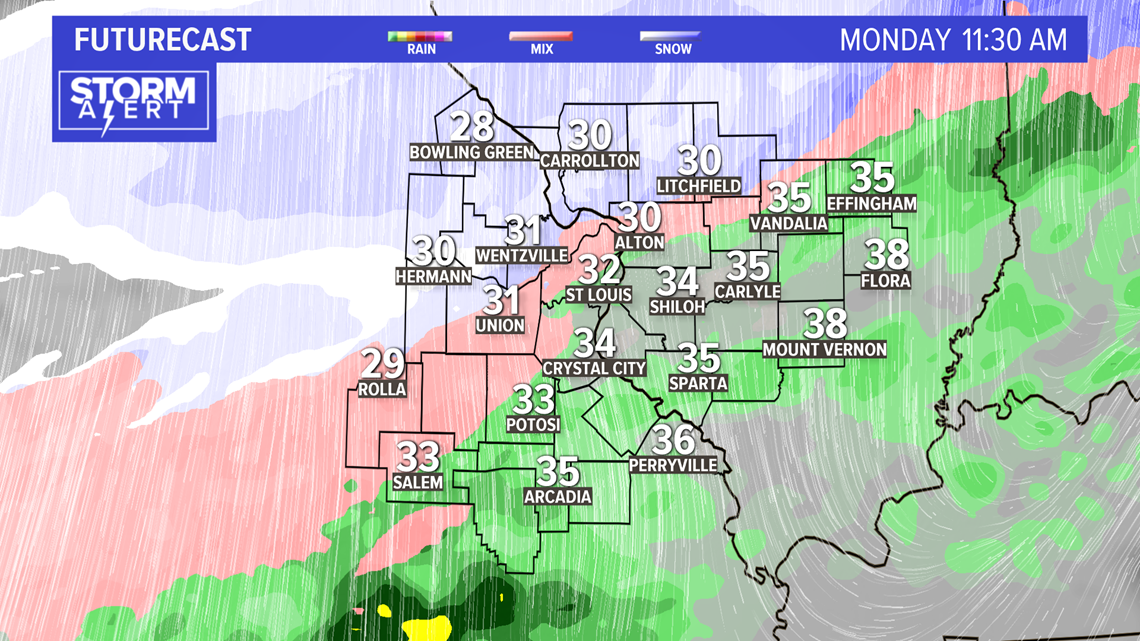 It's not ideal for accumulating snow with ground temperatures still relatively mild, in the 40s. The cold air surging in and a burst or two of snow could overcome that.
Generally, light accumulations can be expected, especially on grassy or elevated surfaces. Most areas will see under an inch. A few places may see and inch or two if the cold air can mingle with the moisture long enough.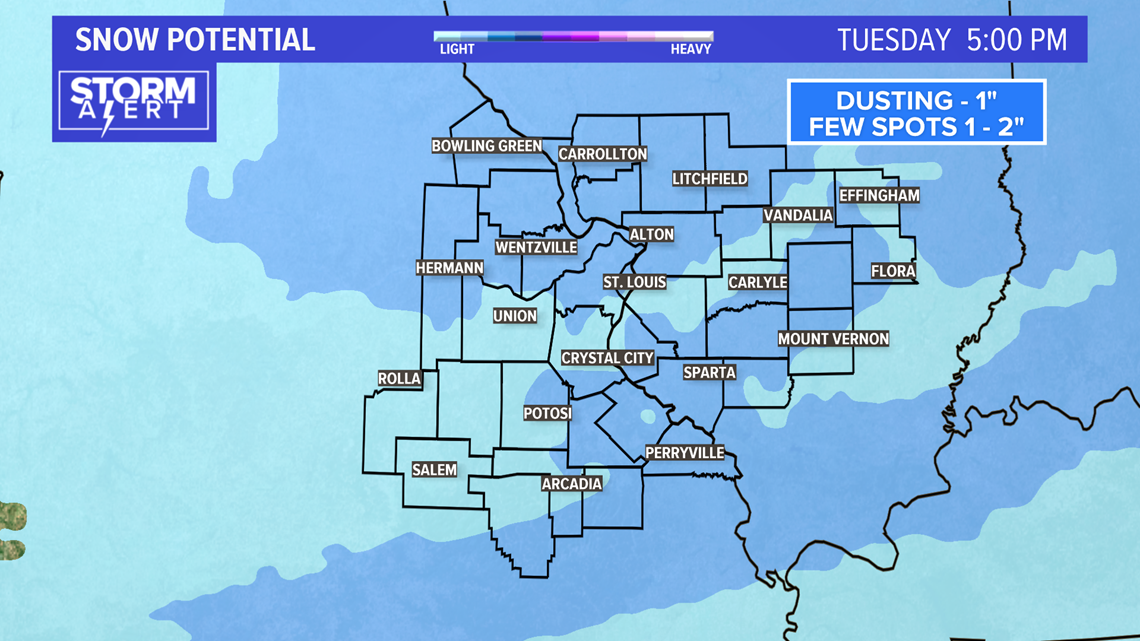 The focus will then shift to the cold. Wind chills will drop into the single digits Monday evening with overnight lows by early Tuesday morning between 10 and 15° except lower in any areas that have an inch or more of snow on the ground.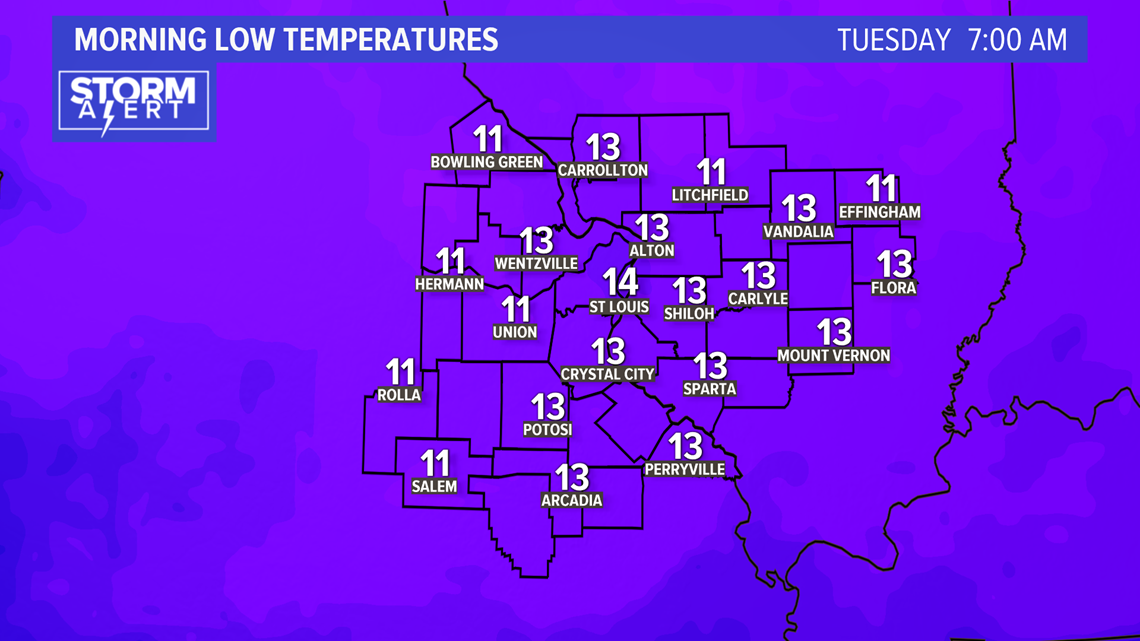 Temperatures will moderate toward the end of the week.
READ MORE: