ST. LOUIS — Our next round of wintry weather arrives late tonight. Once again, there could be travel problems for a few hours late Saturday night into early Sunday.
A Winter Weather Advisory is in effect at 6:00 PM tonight through 6:00 AM on Sunday.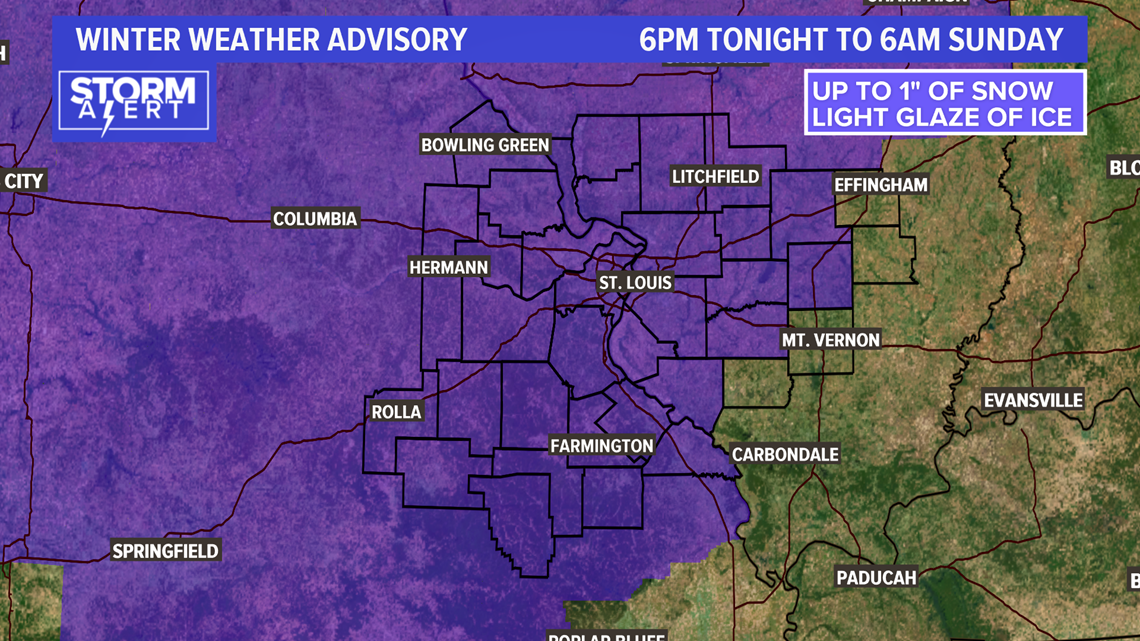 Precipitation will develop after midnight, initially as light snow. After some light accumulations of a dusting to a half inch or so, a little light freezing rain and freezing drizzle is expected.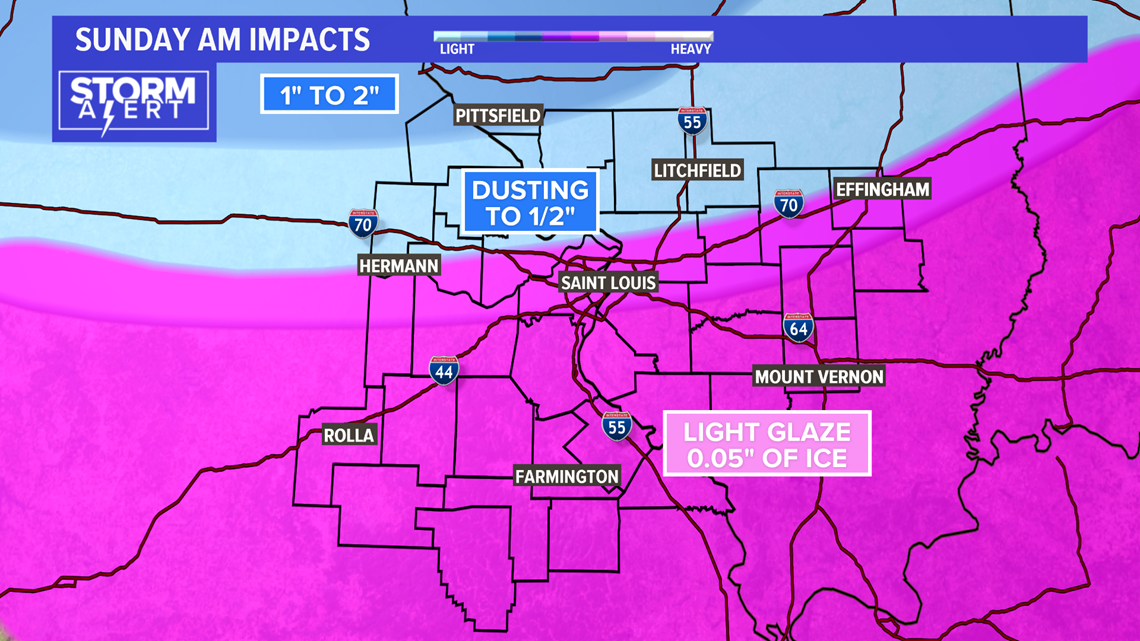 With temperatures just below freezing, untreated surfaces will again become slick as a light glaze covers much of the area.
Most of the day Sunday is just cloudy with temperatures warming to near 40 degrees in the afternoon.