The brutal cold continues. With snow on the ground, morning temperatures will be at or below zero in many areas.
Additionally, a stiff wind will continue creating dangerously cold feels-like readings. The National Weather Service has issued a Wind Chill Advisory through Monday for most of our area with Pike and Montgomery counties in Missouri upgraded to a Wind Chill Warning due to winds chills of 20 to 30 degrees below zero.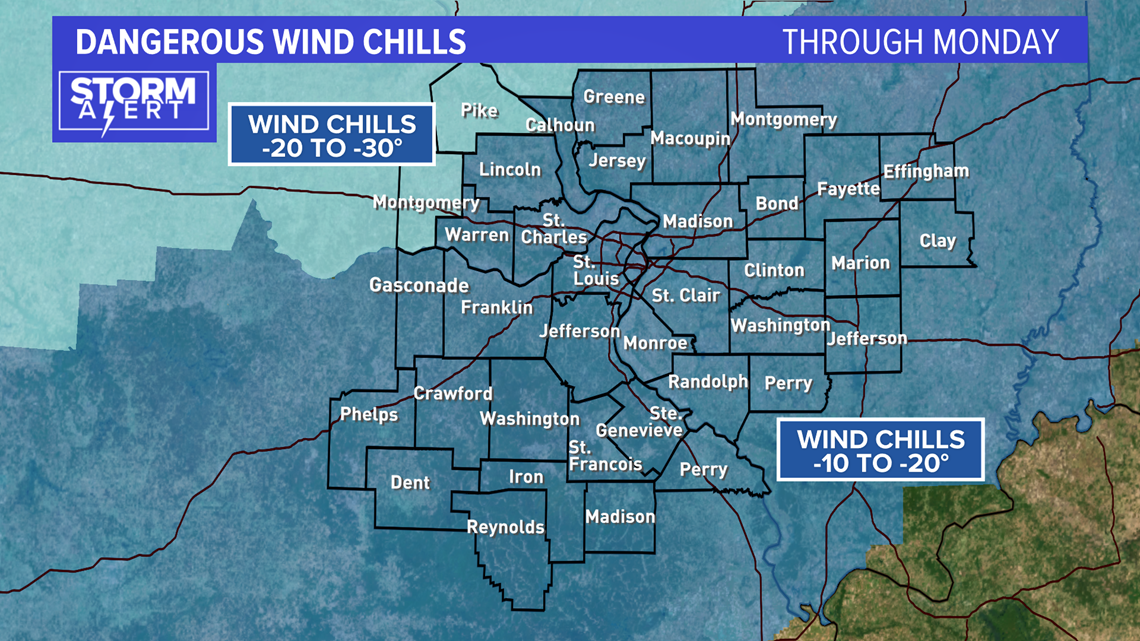 The combination of near zero or subzero temperatures will make it feel feel like 10 to 25 degrees below zero. In those conditions, frostbite and hypothermia can set in quickly.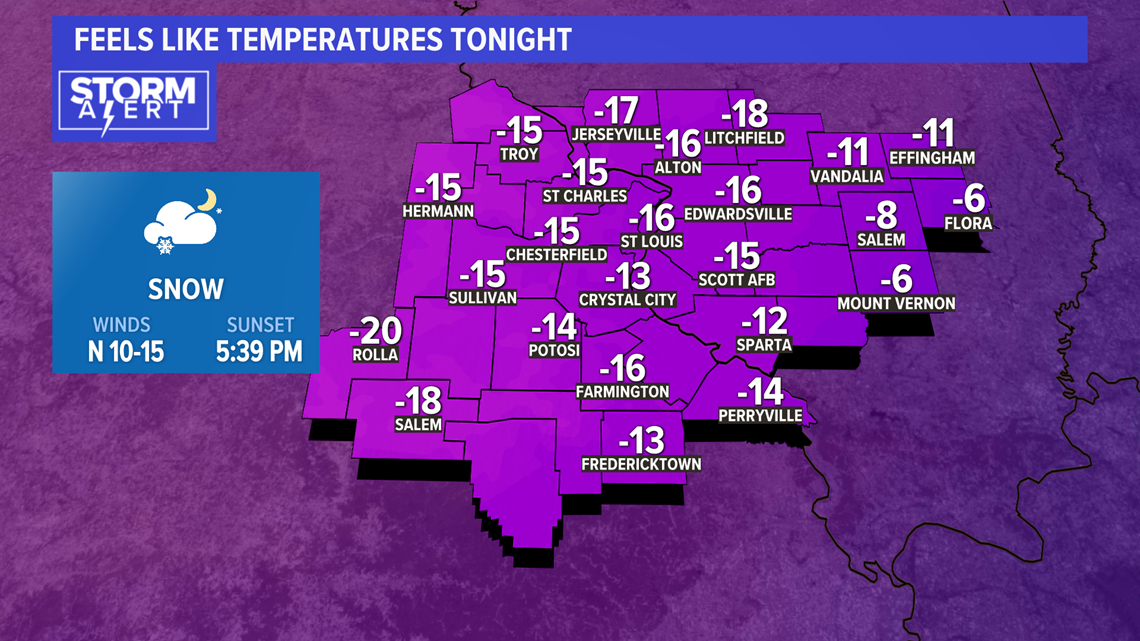 Limit time spent outdoors and cover exposed skin, like hands and ears. Extreme cold like St. Louis is seeing this weekend can lead to frostbite in 30 minutes or less on exposed skin.
With frostbite, the skin gets very cold, then numb; hard, then pale. Frostbite is most common on the fingers, toes, nose, ears, cheeks and chin.
Download the free 5 On Your Side app to get the latest watches and warnings and track conditions live with our interactive radar. Use the links below to download now.
A Winter Weather Advisory is in effect from Sunday into Monday across our area as another weather system moves into the region from the southwest. Light snow will be off and on through Sunday, then pick up later in the evening.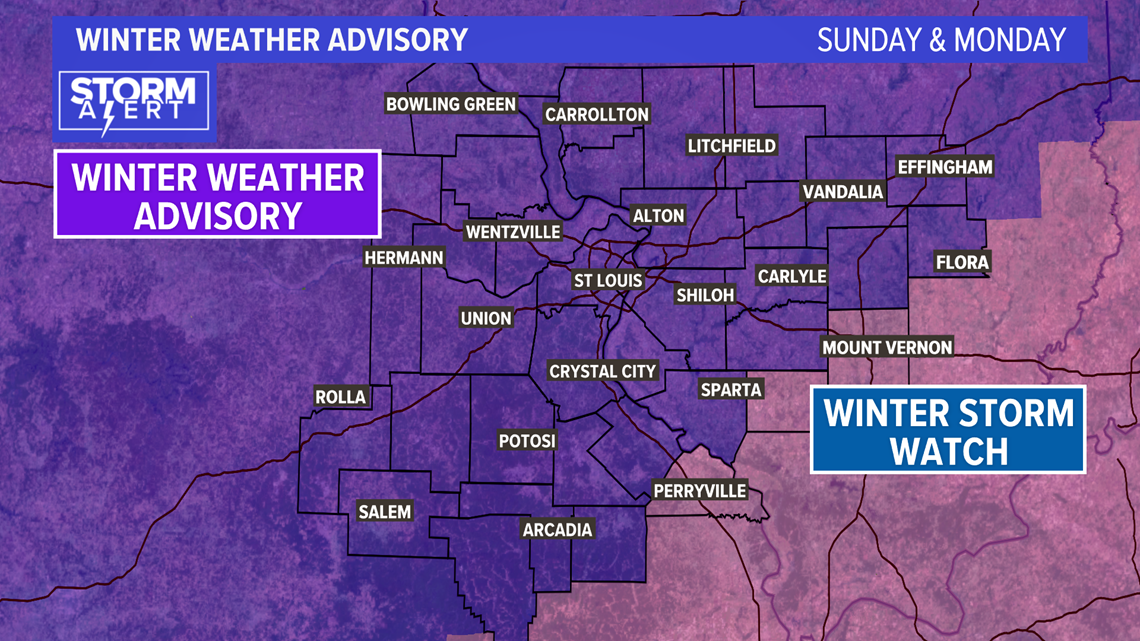 Our heaviest snow will be overnight Sunday in the metro area with additional light snow continuing into Monday.
The center of the storm is a southern system that is traditionally favorable for significant snow accumulation over parts of southern Missouri and southern Illinois.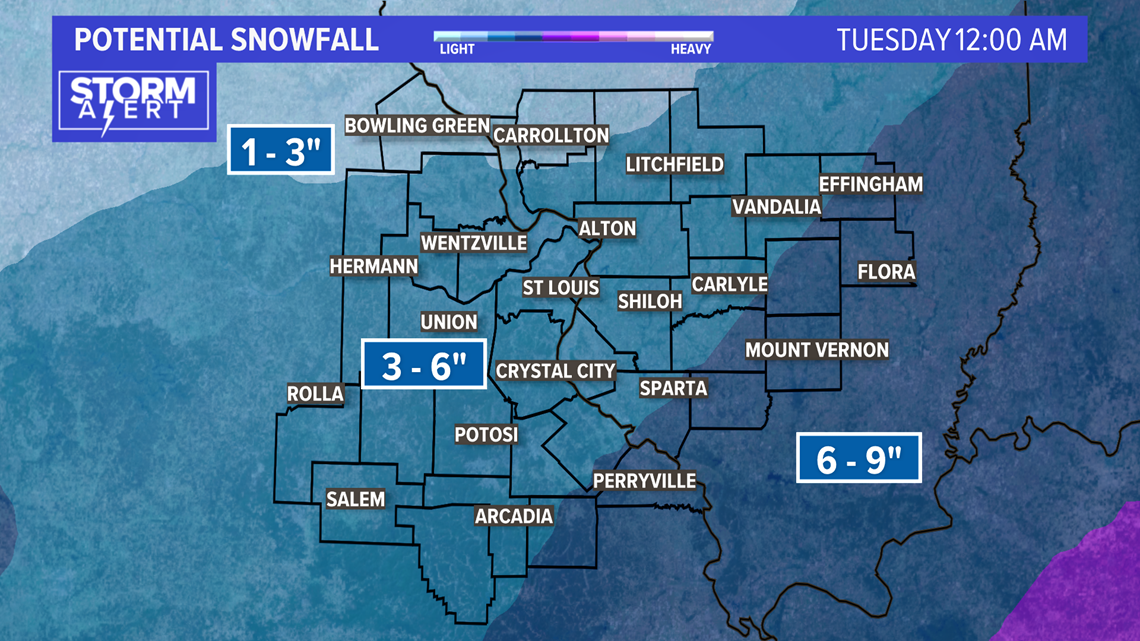 The heaviest snow band with this system appears to be just south and southeast of the metro area. Subtle changes in the track of the system could push that band a bit north or south as we watch the evolution of the storm. Most of the metro will see around four inches of snow with the chance of six inches, especially on the south side of the metro. Higher amounts are forecast over southeastern Missouri and southeastern Illinois.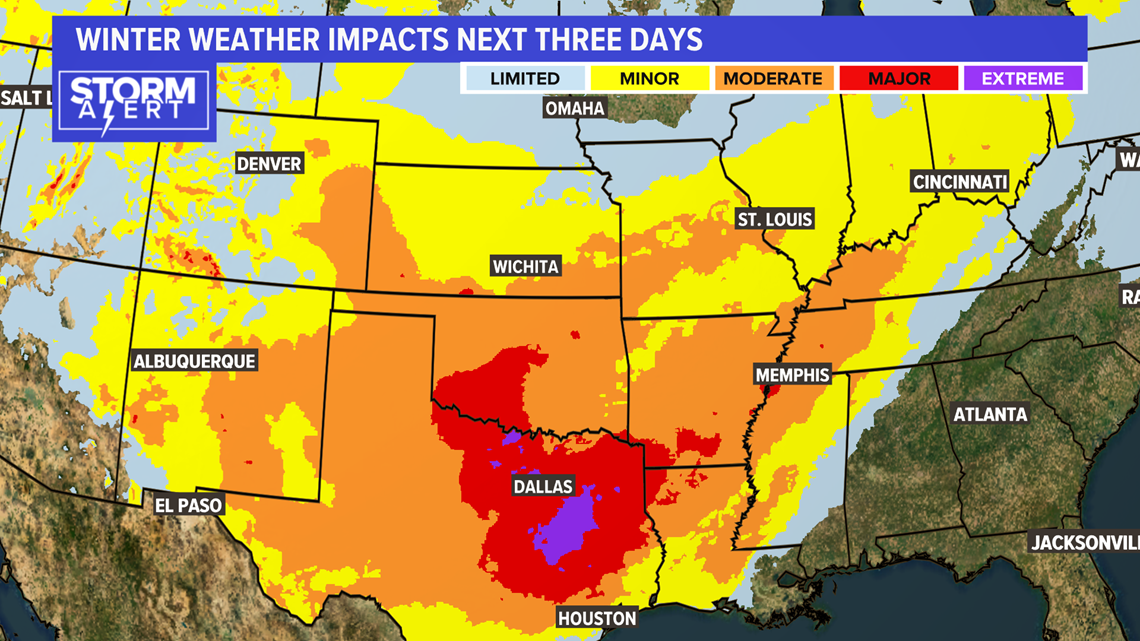 It will be a dry, fluffy snow given temperatures remaining in the single digits while it falls. This will make treating the roads more difficult as chemicals are not as effective in the cold temperatures. Travel troubles will likely be widespread across the Ohio Valley into deep south Texas and into the southern Plains.
Useful weather links:
Weather headlines: