ST. LOUIS — A major winter storm is moving into the St. Louis region. Expect significant accumulating snow developing Friday afternoon and continuing into Saturday.

RELATED: Complete Closings list
Wintry precipitation continues to spread across the region this afternoon. Expect a cold rain or even some freezing drizzle around lunchtime in St. Louis. While most of what falls around St. Louis is expected to be snow, some sleet and rain may mix in at times. A mixture is more likely south of St. Louis. Snow accumulations will increase toward the evening rush hour with an inch or two possible.
ksdk
PHOTOS: Snow moving into the bi-state
PHOTOS: Snow day pictures from Missouri and Illinois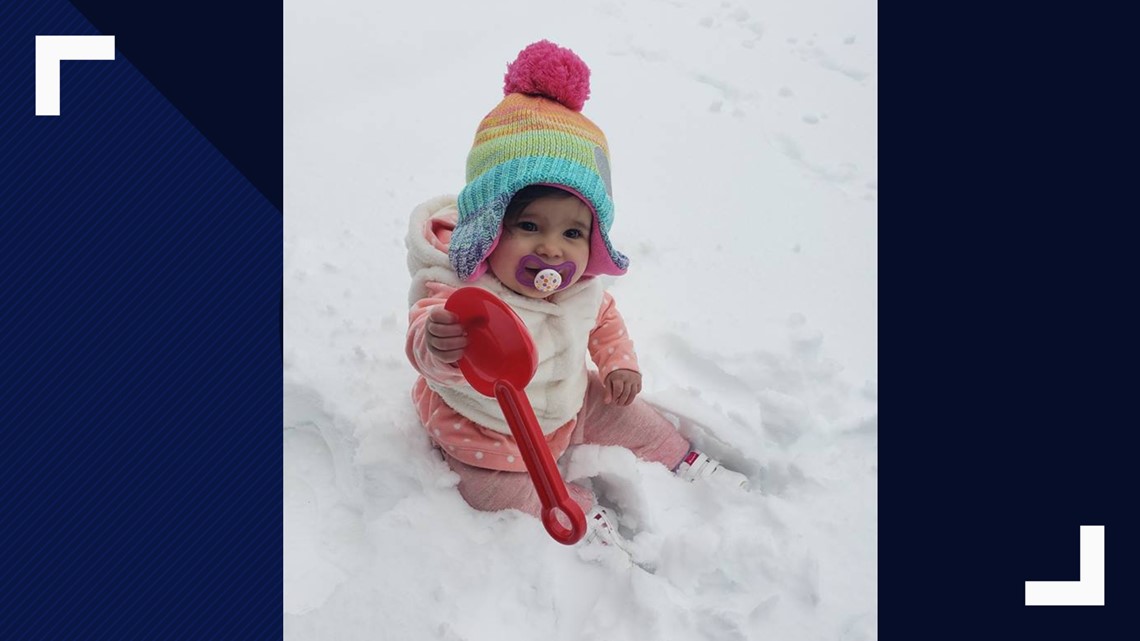 During a Friday press conference, MoDOT said this will be the biggest snow we've seen since 2014.
Weather App: Download for Android
Weather App: Download for IOS devices
Moderate to heavy snow will continue through Friday evening, overnight, and into the early hours on Saturday. Expect snow totals of 5" to 10" by tomorrow morning in the bi-state, with highest amounts around and along Interstate 70 on both sides of the river.
MORE: Watch Live Radar
RELATED: Behind the scenes of deciding on a snow day
RELATED: Amtrak cancels trains to and from St. Louis and Kansas City because of snow
RELATED: MoDOT lays down pretreatment ahead of winter storm
RELATED: Celebrate the snow with fire pits and whiskey
ksdk
Light and at times moderate snow will linger through Saturday morning in our region with snow finally easing sometime during the afternoon tomorrow.
ksdk
Snow showers will continue, however, through Saturday night. Snow showers will come to an end on Sunday morning.

Snowstorm totals will be in the 7" to 11" range in the St. Louis area, with higher amounts north of the metro. A few locations may see more than a foot of snow. Areas south of St. Louis will see lesser amounts of 2" to 6."
ksdk
Sunday will remain cold and cloudy with high temperatures in the lower to middle 30s. Our weather looks dry for Monday through next week Thursday, with temperatures in the 30s and lower 40s. Another chance of wintry precipitation returns the following Friday and weekend.
RELATED: Sister of Farmington woman killed by black ice warns others ahead of winter storm