ST. LOUIS — While temperatures have been well above average to begin the month of November, a big change is coming by this weekend. While snow is not in our immediate future, an inspection of the snow depth over Canada through Alaska and into Siberia indicates slightly higher than average amounts in some areas.
The cold air that is heading our way for the weekend is coming from northern and western Canada. It will be our first real taste of winterlike temperatures with wind chills by Saturday morning down into the teens.
Download the free 5 On Your Side app to get the latest watches and warnings and track conditions live with our interactive radar. Use the links below to download now.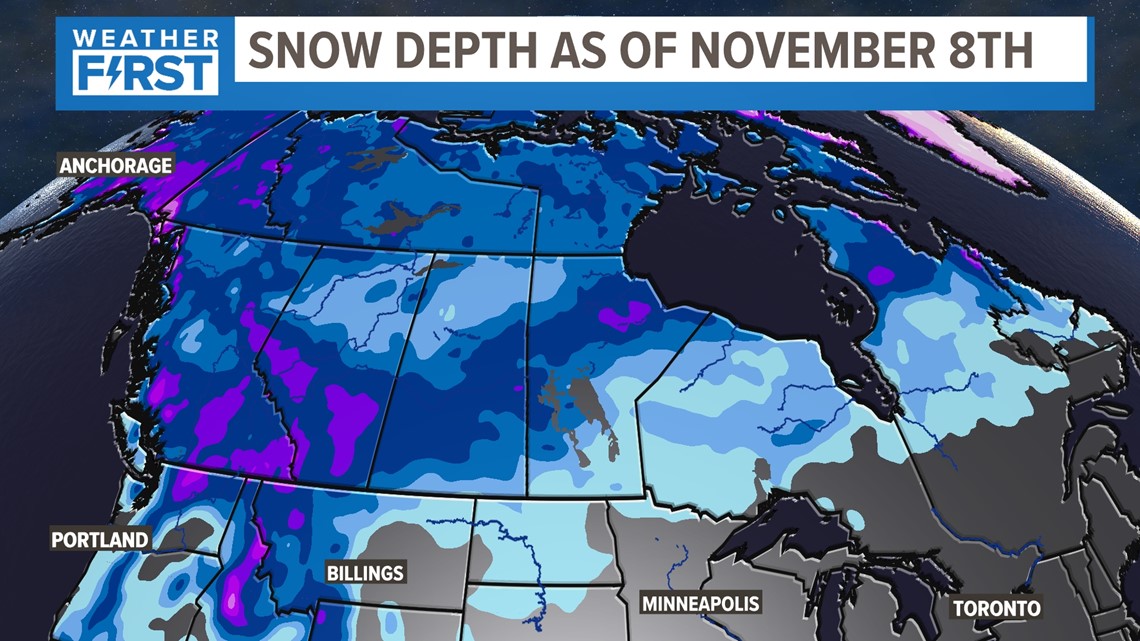 Now the question turns to December, January and February. The Pacific Ocean holds some clues to the larger climate patterns that drive our seasonal weather. Water temperatures are still below average over the Equatorial Pacific. La Niña lingers for the third winter in a row. La Niña is only responsible for about 6% of our observed weather.
"We've only had two other such instances since 1950," said Melissa Mainhart, a meteorologist with the National Weather Service Forecast Office in St. Louis.
While we may get an idea of trends for December, January and February-Mainhart said the specifics are more elusive.
"The day-to-day is going to vary a lot as we go through," she said. "When we look at these winter outlooks, we can't take them for daily forecasts, they're a trend over the entire season."
This La Niña weather pattern is generally one that keeps us warmer than average as it shoves the Jet Stream farther north limiting how much cold air we see. Overall, we do expect a near-average to slightly warmer winter than average. The Climate Prediction Center places our area in equal odds of below or above average.
However, there will be occasional outbreaks of arctic air. It all hinges around the polar vortex delivering the cold air to our area. During the winter of 2020-2021, December and January were relatively mild then the Polar Vortex unleashed brutal cold for February that spread all the way to Texas. The power grid failed across much of Texas leaving millions of people in the cold and dark. Locally, our temperatures dropped below zero during that cold snap.
Indications are our coldest weather will wait until mid-January into early February. Mainhart says that is a trend we are seeing in recent years "There's a lot that's still on the table. I will say, that we've seen a trend over the last 30 years where our Decembers and Januarys have actually warmed up in comparison to previous years and we've seen Februarys get significantly colder."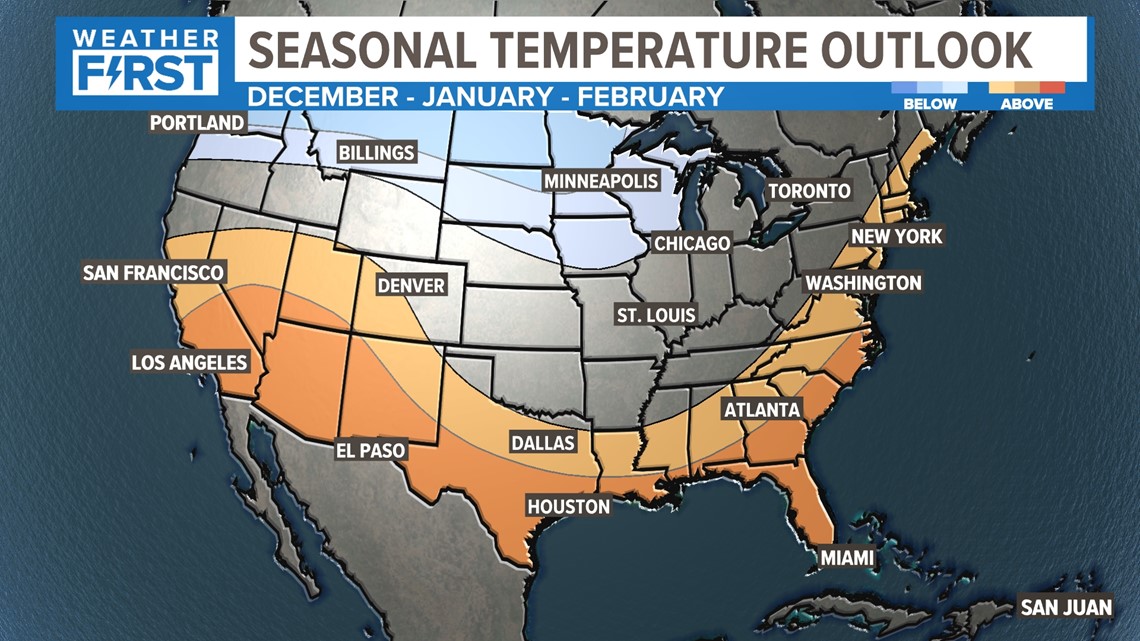 What about rain, snow and ice? Near or a bit above average precipitation is expected but we must have the cold air available and a favorable storm track for us to get a good snow.
"Our heavy snowfall is happening more often in February than it has in prior years" said Mainhart.
That would tie in with the coldest part of our winter. We've had just over a foot of snow for the last two winters, below average. Don't discount the possibility of an impactful winter storm, especially during January into February. But our snow chances look limited again this winter.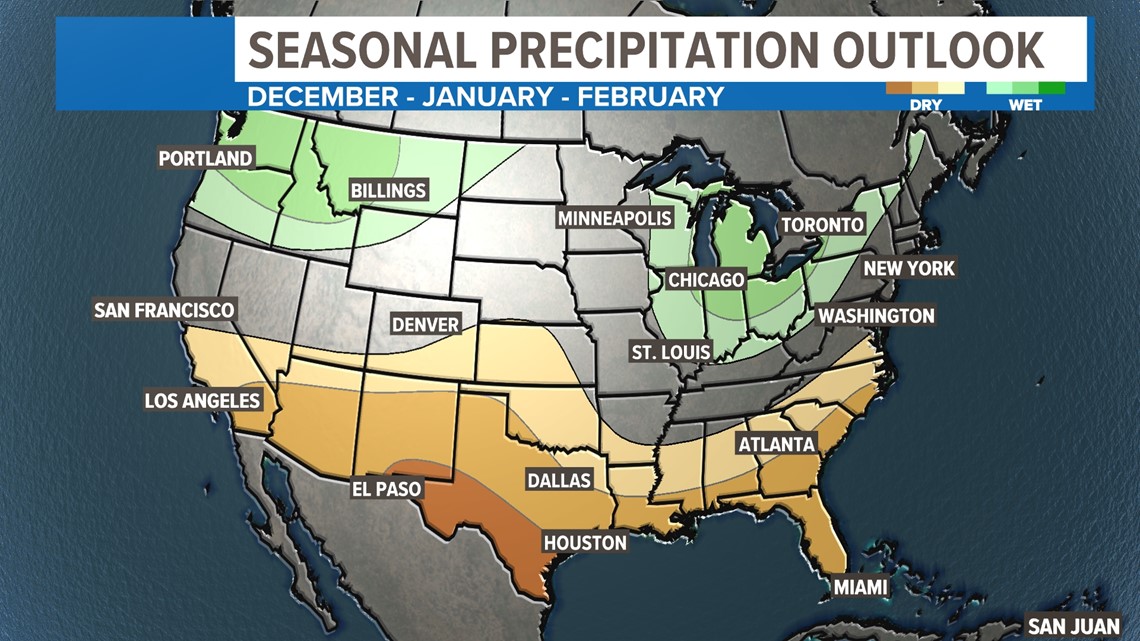 If the wavy jet stream pattern dips well to our west, we may also have to keep a severe weather eye out for any volatile weather patterns. As we saw last December, severe weather, including tornadoes, can and does occur during the cold season.
One thing is for sure, the weather is continually changing across the bi-state area and the Weather First team will keep you up to date when we see the chances of significant winter weather heading our way.