ST. LOUIS — Saint Louis Zoo fans, get ready to pop up next to prairie dogs and watch river otters swim overhead. The Emerson Children's Zoo is getting a makeover and a new name.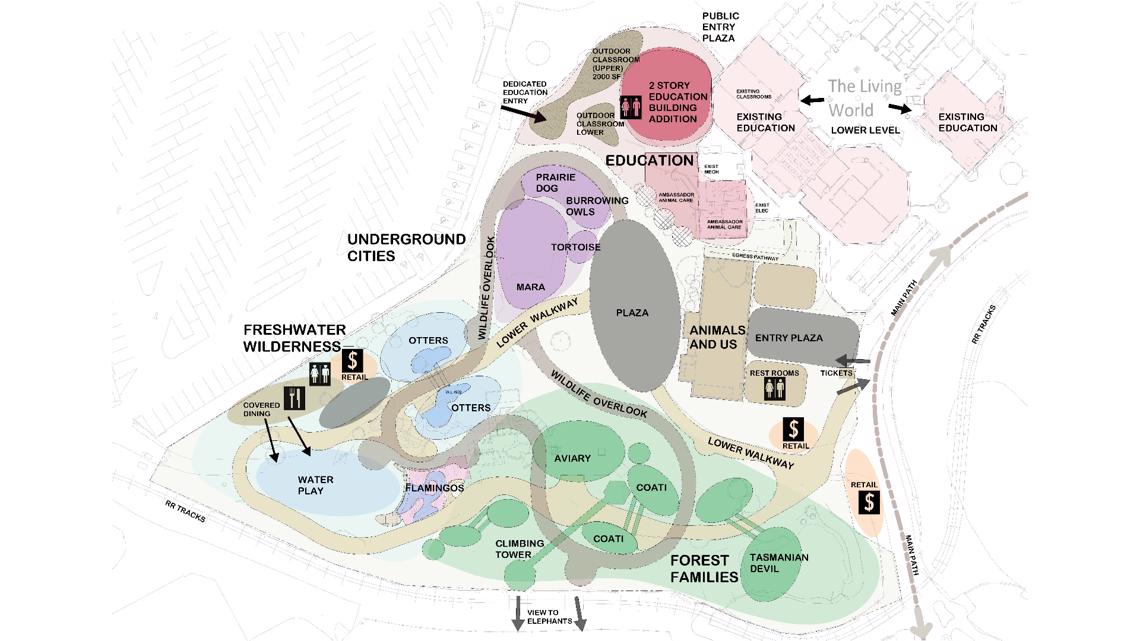 Saint Louis Zoo Director Michael Macek walked 5 On Your Side through the existing space and shared what will come next.
"Within the new Destination Discovery, there will be a grade level where we are walking but there will also be an elevated walkway, which will give you a completely different perspective of everything that you'll see in the new Destination Discovery. It will be a destination in and of itself," Macek said.
The enhanced river otter exhibit will be especially cool. The zoo is planning to build two acrylic flumes that will allow otters to swim from one side of the habitat to the other... over guests heads!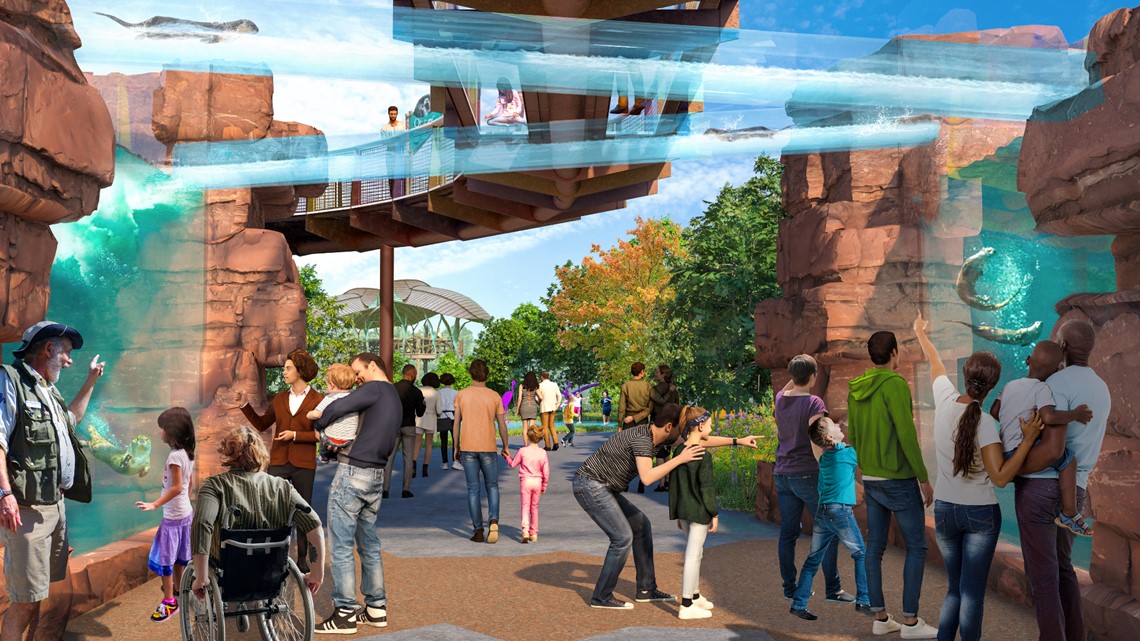 Macek does not believe there are any other otter exhibits like what is planned, but he is confident the otters will like it. They're just very fun, curious and playful and we know them very well. We know they are going to use the tunnels. It will be a lot of fun to see them zipping back and forth overhead."
The otter exhibit will be in an area called "Freshwater Wilderness and Water Play Area." Joining the otters, Chilean flamingos will splash close to a new aquatic zone. The zoo describes the plans for the water area as "whimsical animal sculptures and interactive water elements."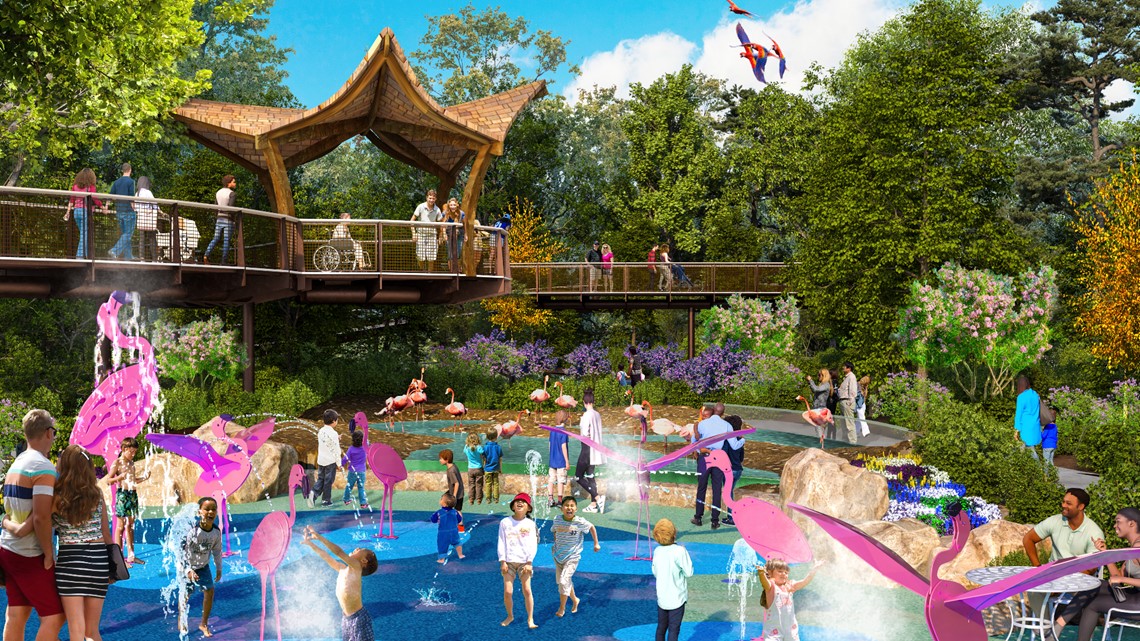 The "Underground Cities" zone will no doubt be a hit. Joining zoos like Detroit and Knoxville, the Saint Louis Zoo will feature a prairie dog "pop-up" playscape. Kids and kids at heart will be able to crawl through underground tunnels and peak into bubbles inside the new black-tailed prairie dog habitat.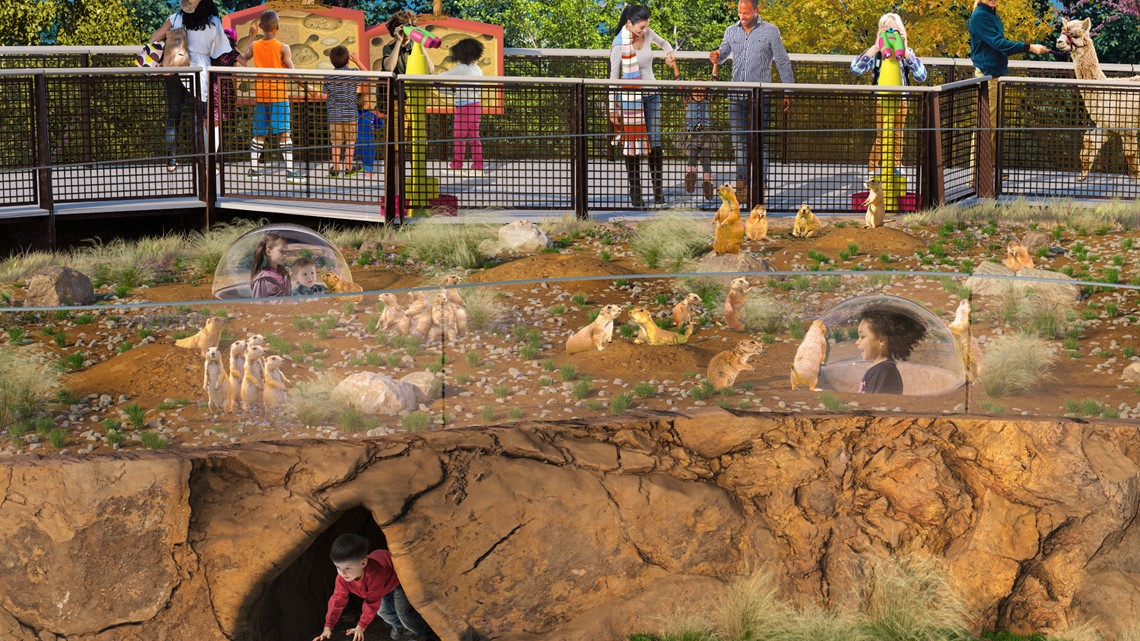 Now you may not know what a Patagonian mara is, but you probably know what an alpaca is. Both South American mammals will be featured in a walk-through space.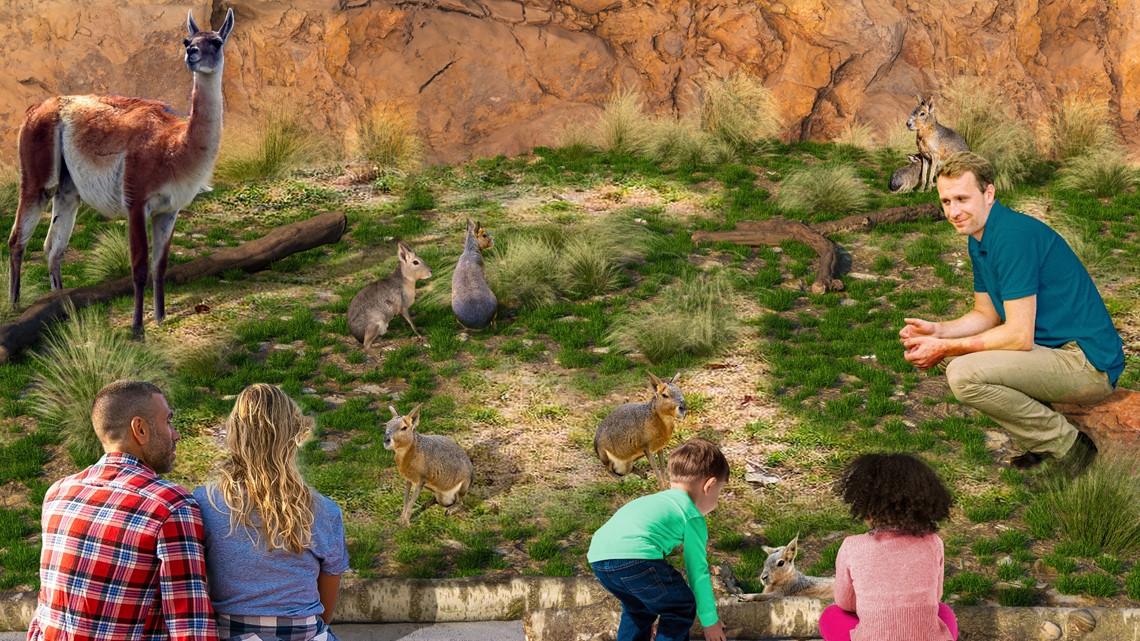 In "Forest Families", treehouses and tunnels will transport guests to the coati exhibit. Coati look like a mix between a raccoon and an ant-eater. Close to the coati, java finches will fly free in a walk-through aviary. Probably for an additional fee, guests will be able to hand-feed the birds with seed sticks.
Also in the "Forest Families" area, the Tasmanian devils will return. Only three zoos in the U.S. feature Tasmanian devils and our Saint Louis Zoo is one of them! According to the zoo, the unique creature's new home will have a "climb-through tree truck and wildlife underpass."
Next to the Tasmanian devils, the zoo is planning to add roaming babydoll sheep. Macek jokes, "We're calling this the beauty and the beast area."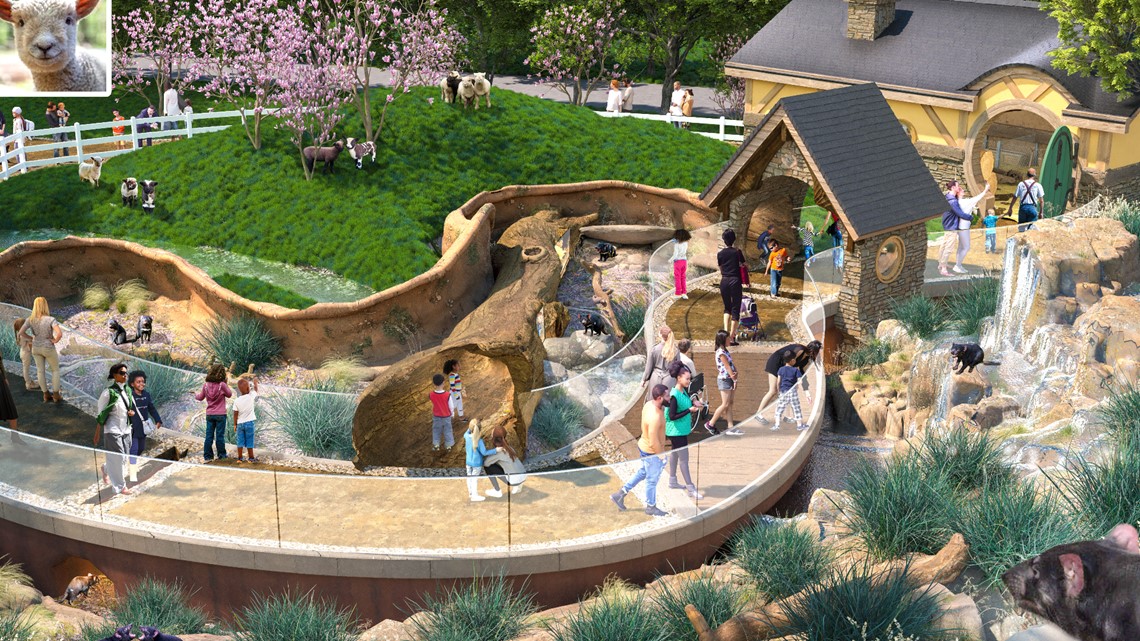 The entrance of Destination Discovery will be all about "Animals and Us." The zoo says there will be "state-of-the-art interactive projections, projection mapping and augmented reality technology." Curators plan to change the "Animals and Us" experience to complement the seasons.
The entire Destination Discovery area will be different than any other section of the Saint Louis Zoo. "No Visit to Destination Discovery will be the same for guests," Macek said. "We plan to have spontaneous keeper chats and surprise animal experiences, like macaws flying overhead."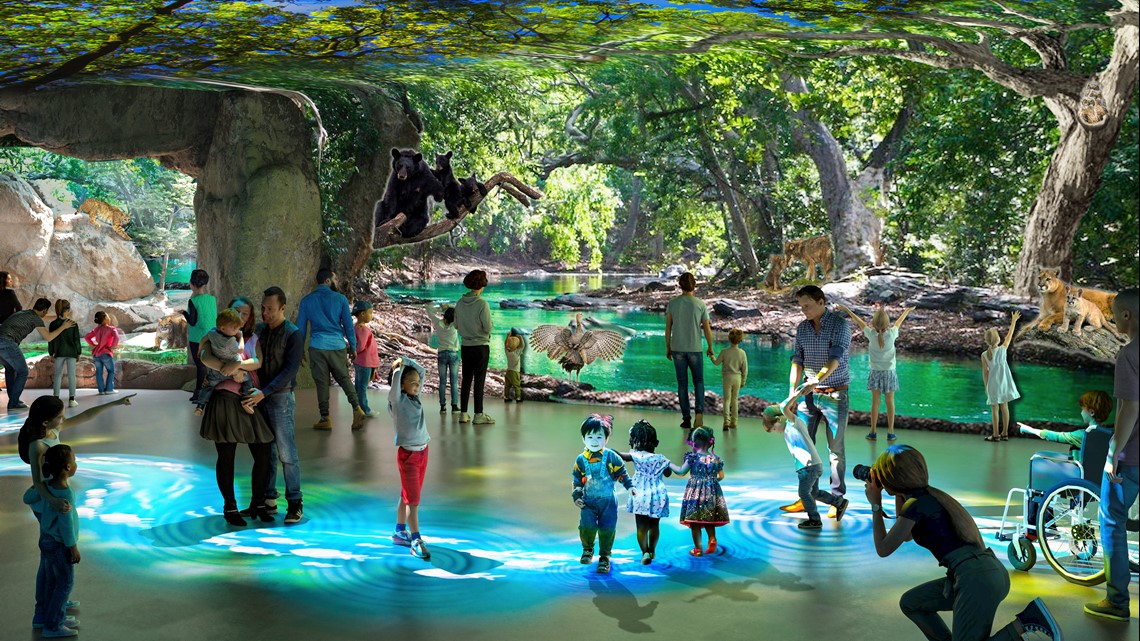 But wait, there's more! The education building is also getting a touch-up. The Living World building will be expanded. After the construction dust settles, the Saint Louis Zoo Preschool will stretch from a half-day program to a full day. The preschool and other youth programs will be able to take advantage of a "Discovery Zone." The zoo says there will be "a maker's space, animal pretend play area, nature exchange, habitat building and a dedicated indoor animal education area."
Destination Discovery will cost an estimated $40 million. The Henry A. Jubel Foundation has donated $15-millon towards the project.
If you are fans of the dinosaurs currently inhabiting the space, their last day is Nov. 5, 2023. The zoo has no plans yet for the prehistoric creatures.
Construction is scheduled to start in 2024. The zoo is hoping to open "Destination Discovery" in 2026.
The Saint Louis Zoo has not released pricing for "Destination Discovery". The zoo did say that members will be able to use their benefits for free admission and "Destination Discovery" will be included in the "Adventure Pass."