ST. LOUIS — It's almost time to hang up those heavy coats and put away your snow boots – spring is just around the corner!
With the arrival of spring and its warm, breezy temperatures come blooming cherry blossom trees at the Missouri Botanical Garden. The cherry blossom, also called sakura in Japanese, fills the garden with vivid white and soft pink hues every March and April.
During this time, especially the last two weeks of March and first week of April, visitors can walk through the 14 acres of the Japanese garden and see cherry trees, plums and more than a dozen "Kanzan," which feature pink blossoms.
"Maybe a couple of weeks and we'll actually have all of our trees on what we call cherry hill, the Yoshino cherries, just blooming with beautiful white petals," Botanist Daria McKelvey, with the Missouri Botanical Garden, said.
The ups and downs of winter and early spring in Missouri made McKelvey think maybe the blooms would come out early.
"I honestly thought that because we had warmed up a bit, earlier, that maybe we were going to have an early blooming season, but now that temperatures are dropping again, it's going to slow things down, so that does push things back a little bit," McKelvey said.
The earliest bloomer in the botanical garden's collection is the Japanese apricot which can appear as early as the end of February. The Japanese apricot "exhibits spicily fragrant, simple white flowers," according to the botanical garden's website. The garden also includes "Peggy Clarke" which has rose pink petals and the Chinese plum that features double pink flowers.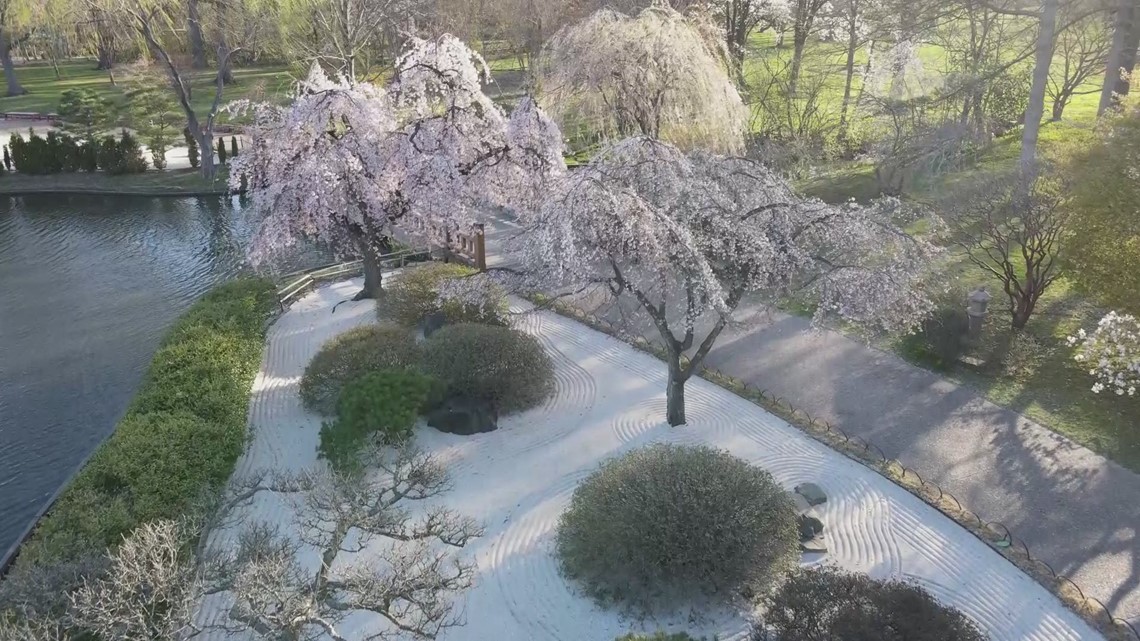 The Missouri Botanical Garden said the most dramatic flowering cherry in its collection is the weeping Higan cherry, which produces "sweeping branches covered with rosy flowers." There are 40 weeping Higan cherry trees throughout the garden.
The garden also features 40 Yoshino cherry trees, which have white blossoms. That's the same type as some of the popular cherry trees that are featured in Washington, D.C. In fact, some of the Yoshino trees at the Missouri Botanical Garden are descendants of the trees in D.C. Cuttings from those trees were part of a gift from Japan to the U.S. in 1912.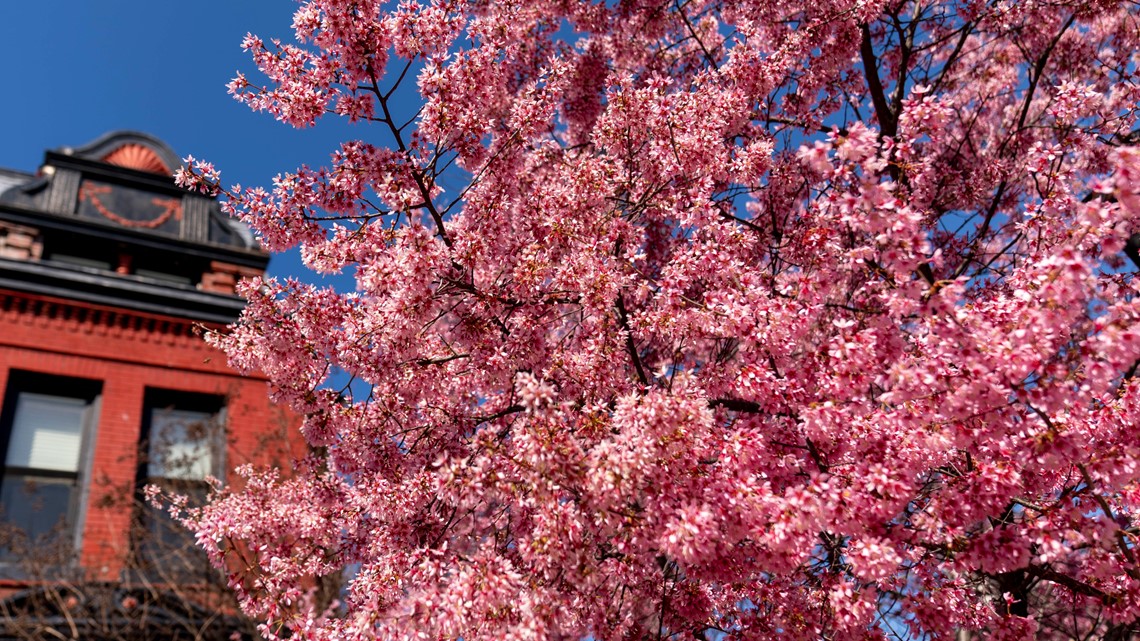 Blooms come early in DC
Due to a warmer-than-average winter and fluctuating temperatures, the cherry blossoms in Washington, D.C. will appear earlier this year.
The National Park Service announced the 3,700 cherry blossom trees in D.C. would reach peak bloom from March 22-25. That's several days earlier than expected, according to a report from the Associated Press.
The Missouri Botanical Garden's cherry blossoms usually hit their peak at the same time as the D.C. trees, so keep an eye on its social media for updates.
The botanical garden is located at 4344 Shaw Boulevard in St. Louis. It is open from 9 a.m. to 5 p.m. Tuesday through Sunday.