Krispy Kreme Doughnuts is turning an icon deliciously green in celebration of St. Patrick's Day, and for the first time ever for multiple days!
Krispy Kreme is bringing back its 'O'riginal' Glazed Doughnut on Friday and Saturday, March 16-17, at participating Krispy Kreme shops.
All five St. Louis area locations will serve the green fried doughnuts for St. Patrick's Day.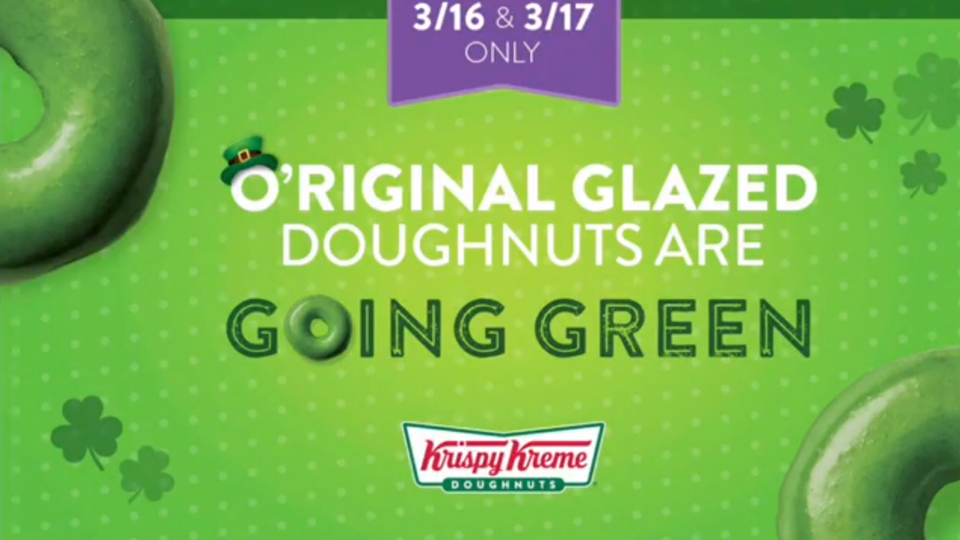 "We know many people also celebrate the holiday Friday, so we're making the O'riginal Glazed Doughnuts available that day, too," said Jackie Woodward, Chief Marketing Officer of Krispy Kreme Doughnuts.
The doughnut is specially formulated with green dough and glazed hot in traditional Krispy Kreme fashion.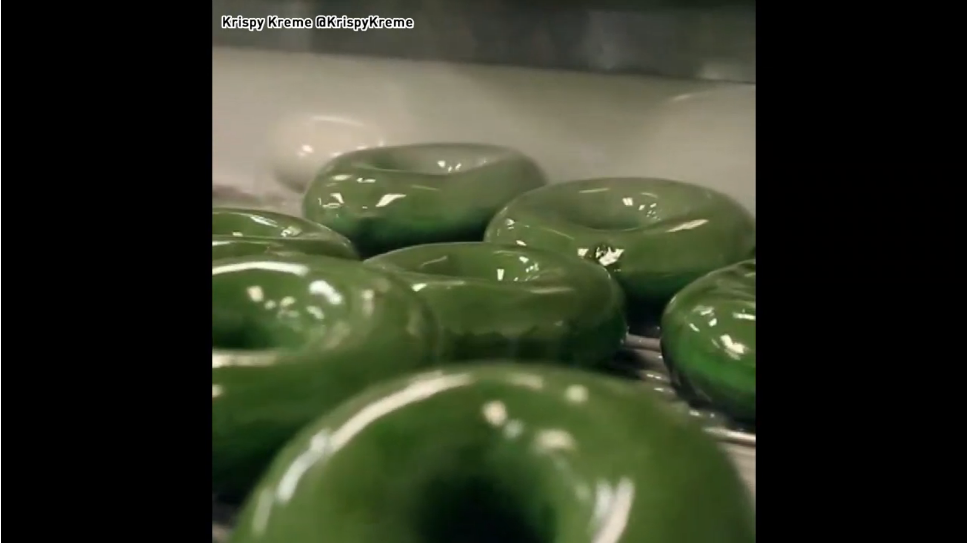 The 'Original Glazed Doughnuts' shop is asking customers to show how they're going green with the limited edition doughnut by using the hashtag #GreenDoughnuts.