BALLWIN, Mo. — A Goldendoodle from Ballwin beat out hundreds of other service dogs for the title of National American Hero Service Dog in the 2023 American Humane Hero Dog Awards.
"You all … we did it!" Moxie's owner, Katie Harris, said Thursday morning in a Facebook post. "Moxie has always been my hero and a hero to many, but now, Moxie officially has the title of the National Hero Service Dog!"
Moxie is also one of five finalists for the overall Hero Dog title.
The American Humane Hero Dog Awards is an annual competition that honors dogs nationwide who do extraordinary things. Dogs compete in the following categories: law enforcement and first responder dogs, service and guide dogs, therapy dogs, military dogs, emerging hero dogs and shelter dogs.
Five-year-old Moxie is a service dog who never leaves Harris' side. She faithfully assists Harris with everyday tasks in addition to providing support while she works as a wheelchair tennis coach and clinical social worker.
Harris uses a wheelchair part-time due to Ehlers-Danlos syndrome, a rare disease of the connective tissue that causes overly flexible joints and fragile skin, according to Mayo Clinic.
A testament to Moxie's heroic abilities, the dog came to her owner's aid when she urgently needed it.
"There was a time that I needed an ambulance," Harris told 5 On Your Side. "Like immediately. I was on the steps, I couldn't move, I couldn't see, I had no idea where my phone was. So I sent her to go find my phone. Next thing I know, she drops the phone in my lap. I called 911, she got my shoes, and then she opened the door for the paramedics."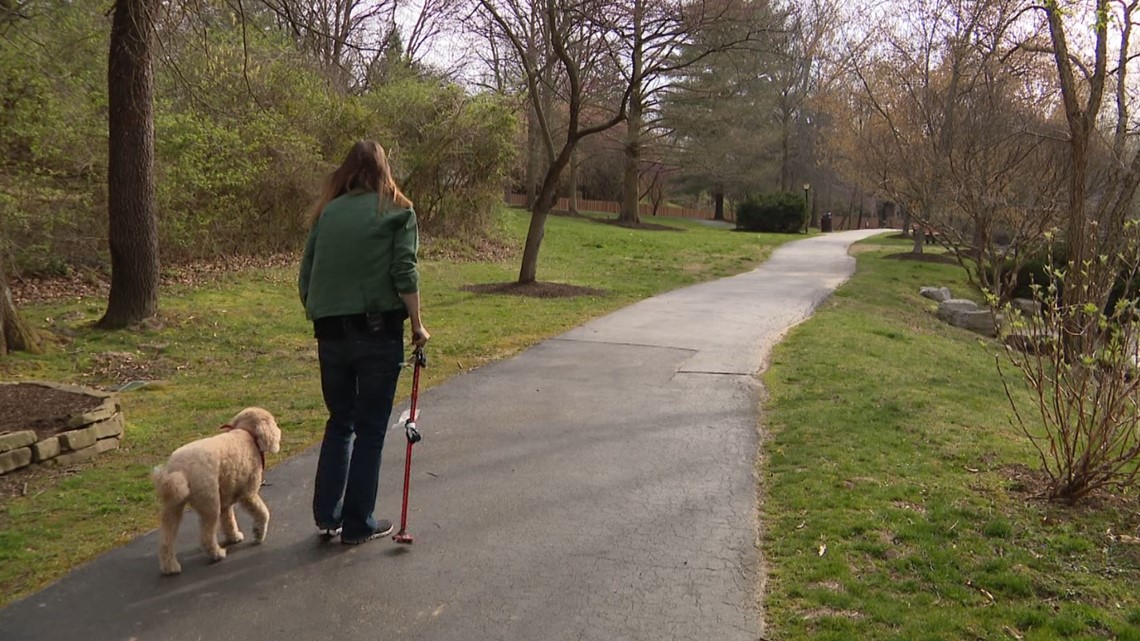 Moxie is also the inspiration behind Moxie's Mission. Founded by Harris, the nonprofit helps share knowledge of service, therapy and emotional support dogs and provides financial assistance for veterans, first responders and others in need of service dogs.
Moxie and Harris go to camps, schools, YMCAs and other group sharing their story and reading their children's book "Moxie Makes a Difference." Co-written by Harris, all proceeds from the book support Moxie's Mission.
"It's about more than winning," Harris said in a release about Moxie's nomination. "The goal is to build Moxie's Mission so we can help other people by getting a national platform, gaining credibility, getting more sponsors and having more speaking engagements. A vote for Moxie will literally change lives if we actually win."
"It's all about developing resilience and using it for good—and that's what Moxie and I are all about," Harris said.
The overall Hero Dog winner will be announced on Nov. 10. Click here to meet the other doggy finalists, including therapy dog Maverick from St. Robert, Missouri.