ST. LOUIS — Three job fairs will connect job seekers with new career opportunities for the spring and summer.
Saint Louis Zoo hosts job fair
If you love spending time at the Saint Louis Zoo, consider becoming part of the attraction.
The Zoo is hiring part-time workers and will host a job fair on Wednesday, March 1, from 4 to 7 p.m. in the Living World.
These positions include flexible weekday and weekend shifts.
We're talking catering, food service, attraction operators, security, and parking lot attendants.
Pay starts at $13.25 an hour. Dress is business casual. No pre-registration is needed.
All successful candidates will be required to submit to a criminal background check and a drug test.
For more information, call (314) 646-4816 or click here.
SSM Health hosts virtual career fair
This job item is sponsored by SSM Health.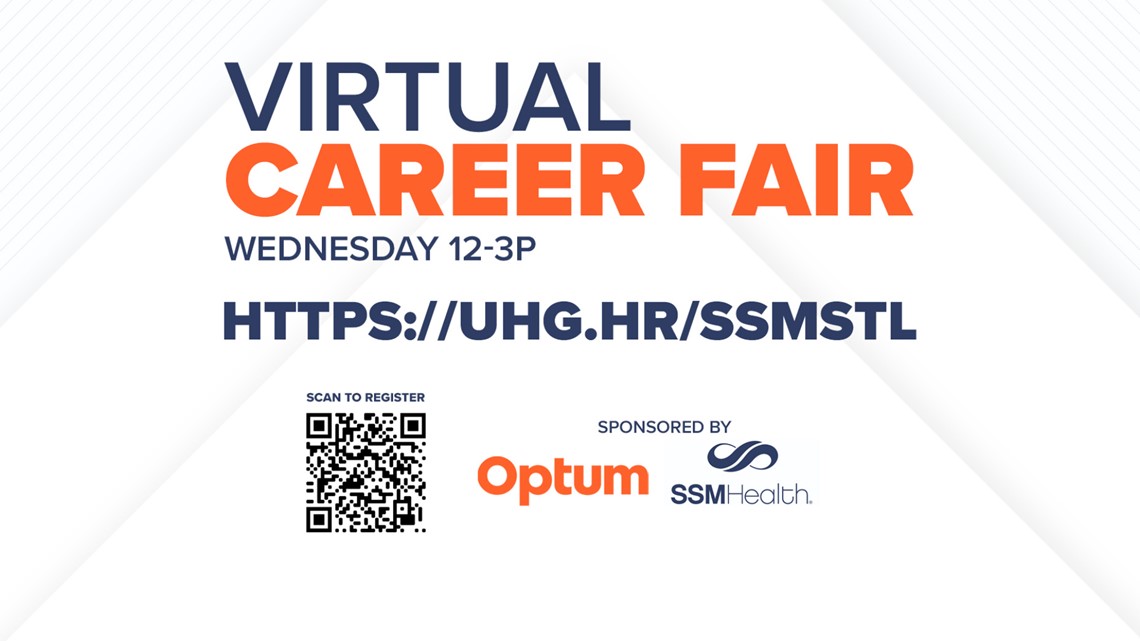 SSM Health, Optum and United Health Group will host a virtual career fair on Monday, March 1.
It runs from 10 a.m. to 1 p.m. and you will need a smartphone, laptop or computer to participate.
Open positions include patient access representatives, medical coding, and pharmacy.
Reserve a spot now for a 10-minute online chat to learn more.
Spectrum hosts two job fairs
Spectrum is hosting two job fairs the week of Feb. 27.
One is an in-person event to recruit customer service representatives.
It's Tuesday, Feb. 28, from 10 a.m. to 4 p.m. at the Holiday Inn, 3400 Rider Trail South in Earth City, Missouri.
You'd work at the Bridgeton call center, providing over-the-phone internet, phone support and repair services, which keep Spectrum customers connected.
Interested applicants can bring their resumes and meet with a Spectrum recruiter to learn more about the position.
On Wednesday, March 1, Spectrum is hosting a hiring event for field technicians.
It runs from 9 a.m. to 6 p.m. at three different locations:
817 Charter Commons Drive, Town & Country, MO
2411 Verona Ave., Overland, MO
3300 Sunswept Park Drive, Florissant, MO
All of these Spectrum jobs start at $20 an hour and include benefits.
Spectrum employees receive comprehensive health benefits, and for 10 consecutive years, the company has absorbed the full annual cost increase of medical, dental and vision coverage.
The company also offers employees a market-leading retirement plan, with a 401(k) that matches the first 6% of employee contributions, plus a Retirement Accumulation Plan with an additional 3% company contribution — for which Field Technicians are eligible — bringing the total company contribution to a potential 9%.
Spectrum employees can also receive up to $10,000 per year in education assistance, as well as complimentary and discounted pricing on Spectrum services.