ST. LOUIS — A woman terrorized a south St. Louis family and it was all caught on camera. Now, a 54-year-old woman was charged Wednesday in connection to the incident.
"It was back on Jan. 7, 2022," 22-year-old Fatima Suarez said.
Suarez said that's the day a complete stranger started terrorizing her family.
Suarez's parents and two sisters live in south St. Louis.
"My dad said my little sister, who was four at the time, yelled at him that there's a lady in the backyard," said Suarez.
Suarez said the woman broke the glass door on her parents' basement door and then got inside their home.
"My dad started hearing the windows breaking and the dryer breaking," Suarez said.
She said the woman then banged on her family's dryer with a hammer.
"He opened the door, and she was starting to walk upstairs with the hammer, so he quickly locked the door and that's when she proceeded to the front door," Suarez said.
The family's Ring doorbell camera caught the woman on video.
Fatima said the lurking intruder quickly pulled the hammer out of her purse, repeatedly banged on her mom and dad's front door and shouted racially charged and offensive remarks at them.
"In one of the incidents she screamed to my parents, 'You don't belong on American property,'" Suarez said.
The family identifies as of Mexican descent.
"We don't know her from anywhere. She just randomly just started going to the house," Suarez said. "I don't know why. I think she's racist and I do not think she lives in their neighborhood because we saw her waiting on a bus. I feel like it's a hate crime."
She said the same stranger has harassed her family at their home five times.
Most recently, last Wednesday.
"She's stolen my parents' mail. She's sat outside their home for hours. One time we approached her, and she said she was going to kill my family," the couple's daughter said. "Police just keep her for like 72 hours the most and then let her go. I think it needs to be taken more seriously."
Judy Kline, 54, was charged Wednesday with one count each of first-degree burglary, first-degree property damage and unlawful use of a weapon.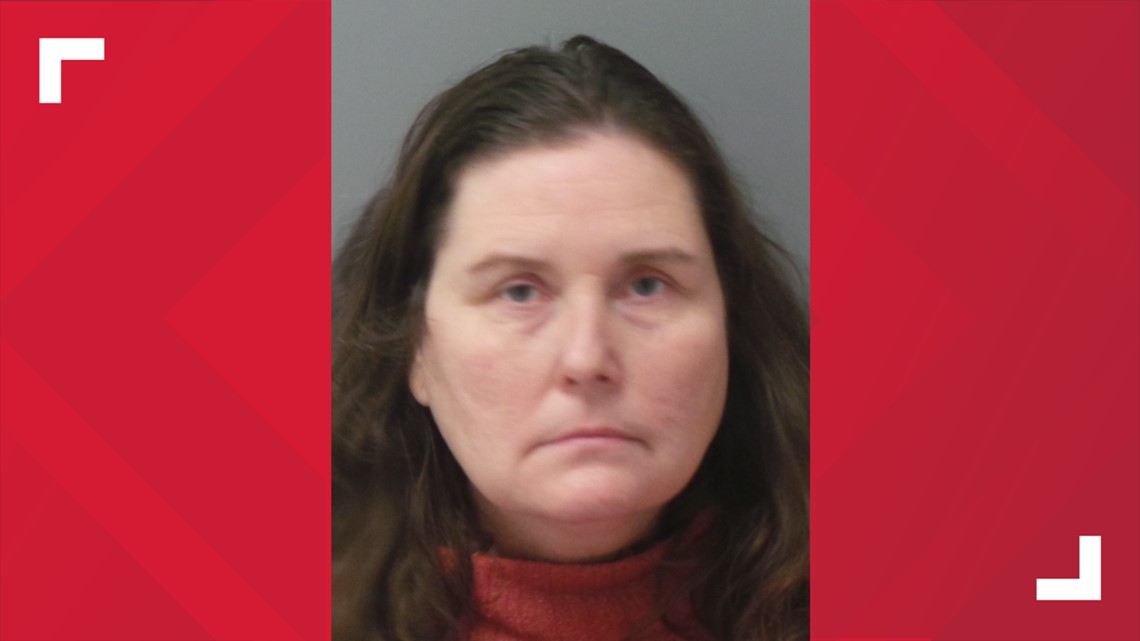 Kline is currently not in the custody and a warrant has been issued, according to police. The above mug shot is from her arrest on Jan. 5, 2022.
St. Louis police confirmed Tuesday that "they are aware of the incidents." They said, "the investigations are ongoing, and they are unable to comment any further."
Allison Hawk, a spokesperson for the St. Louis Circuit Attorney's Office, told 5 On Your Side last January that police did not classify the first incident as a "serious, persistent offender."
Hawk said officers "should have because the suspect was armed with a hammer."
More than a year later, police have applied for warrants and prosecutors have charged her in connection with the case.
"I just feel like it should have been taken more seriously. My biggest fear is that woman is coming back. I know she is," Suarez said.
Suarez also said right now her relatives are afraid to leave their home.
Editor's note: 5 On Your Side is showing the face of the woman accused of harassment in this video due to the public safety concern shown by her behavior.
To watch 5 On Your Side broadcasts or reports 24/7, 5 On Your Side is always streaming on 5+. Download for free on Roku or Amazon Fire TV.