ST. LOUIS — On March 18, 1925, the deadliest tornado in U.S. history tore through southeast Missouri, southern Illinois and southwest Indiana.
The monstrous twister, known as the Tri-State Tornado, killed close to 700 people (234 deaths occurred in Murphysboro, Illinois, alone), injured over 2,000 others and destroyed about 15,000 homes as it traveled a 219-mile path, according to the National Weather Service.
For three-and-a-half hours, the Tri-State Tornado wreaked continuous havoc on anything along its path. It touched down three miles north-northwest of Ellington, Missouri, and dissipated three miles southwest of Petersburg, Indiana.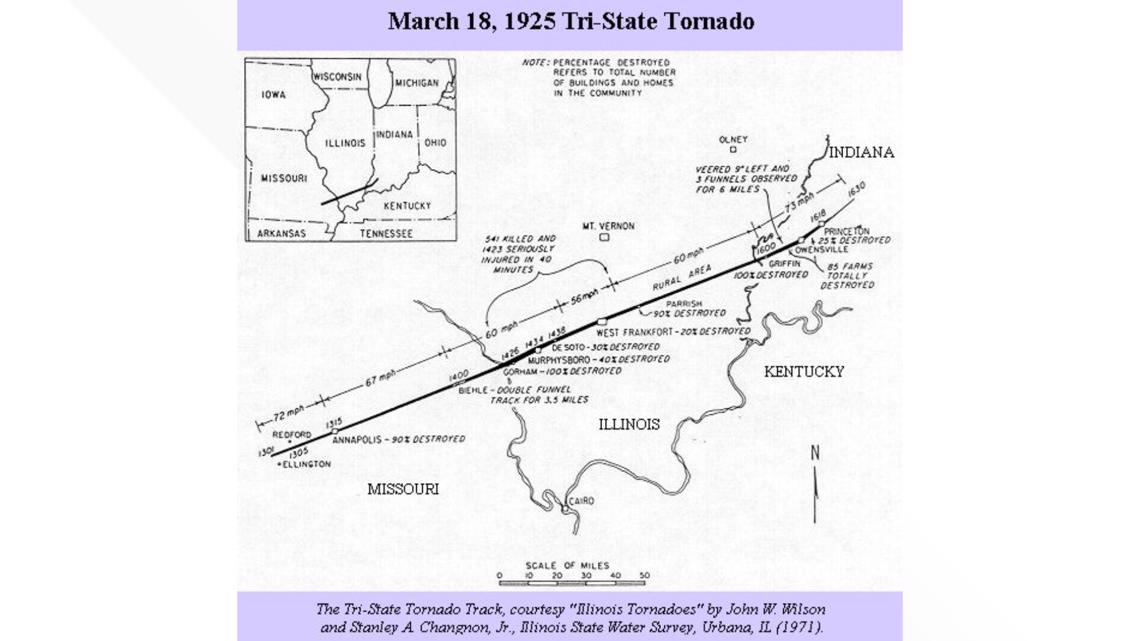 An F5 on the Fujita Scale, the tornado passed through the following counties with wind speeds of more than 300 mph, according to the NWS:
Missouri - Reynolds, Iron, Madison, Bollinger and Perry.
Illinois - Jackson, Williamson, Franklin, Hamilton and White.
Indiana - Posey, Gibson and Pike.
More than 19 communities were affected by the natural disaster, including:
Missouri - Ellington, Redford, Leadanna, Annapolis, Cornwall, Biehle and Frohna.
Illinois - Gorham, Murphysboro, De Soto, Hurst-Bush, Zeigler, West Frankfort, Eighteen, Parrish and Crossville.
Indiana - Griffin, Owensville and Princeton.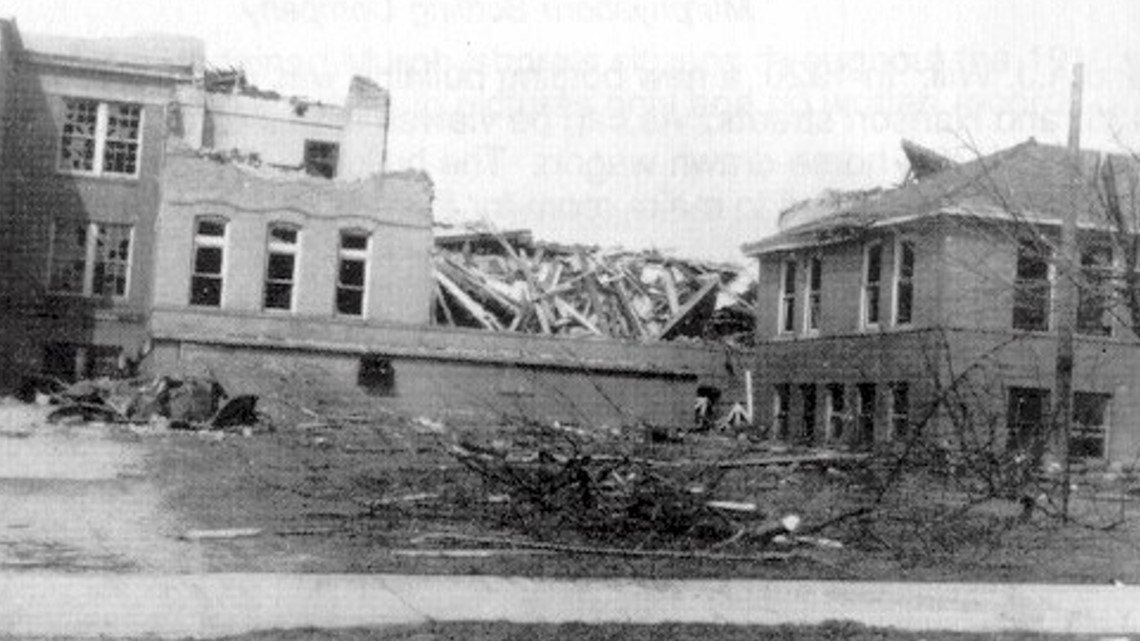 After nearly a century, the tornado remains the worst in U.S. history due to its death toll, according to the National Oceanic and Atmospheric Administration. It's followed by the 1984 tornado in Natchez, Mississippi, which claimed 317 lives, and the 1896 tornado in St. Louis, which claimed 255 lives.
To watch 5 On Your Side broadcasts or reports 24/7, 5 On Your Side is always streaming on 5+. Download for free on Roku or Amazon Fire TV.