Man charged in 1993 murder of Angie Housman
Investigators tied Earl Webster Cox, a 61-year-old federal prisoner in North Carolina, to the killing of Angie Housman 26 years after she died.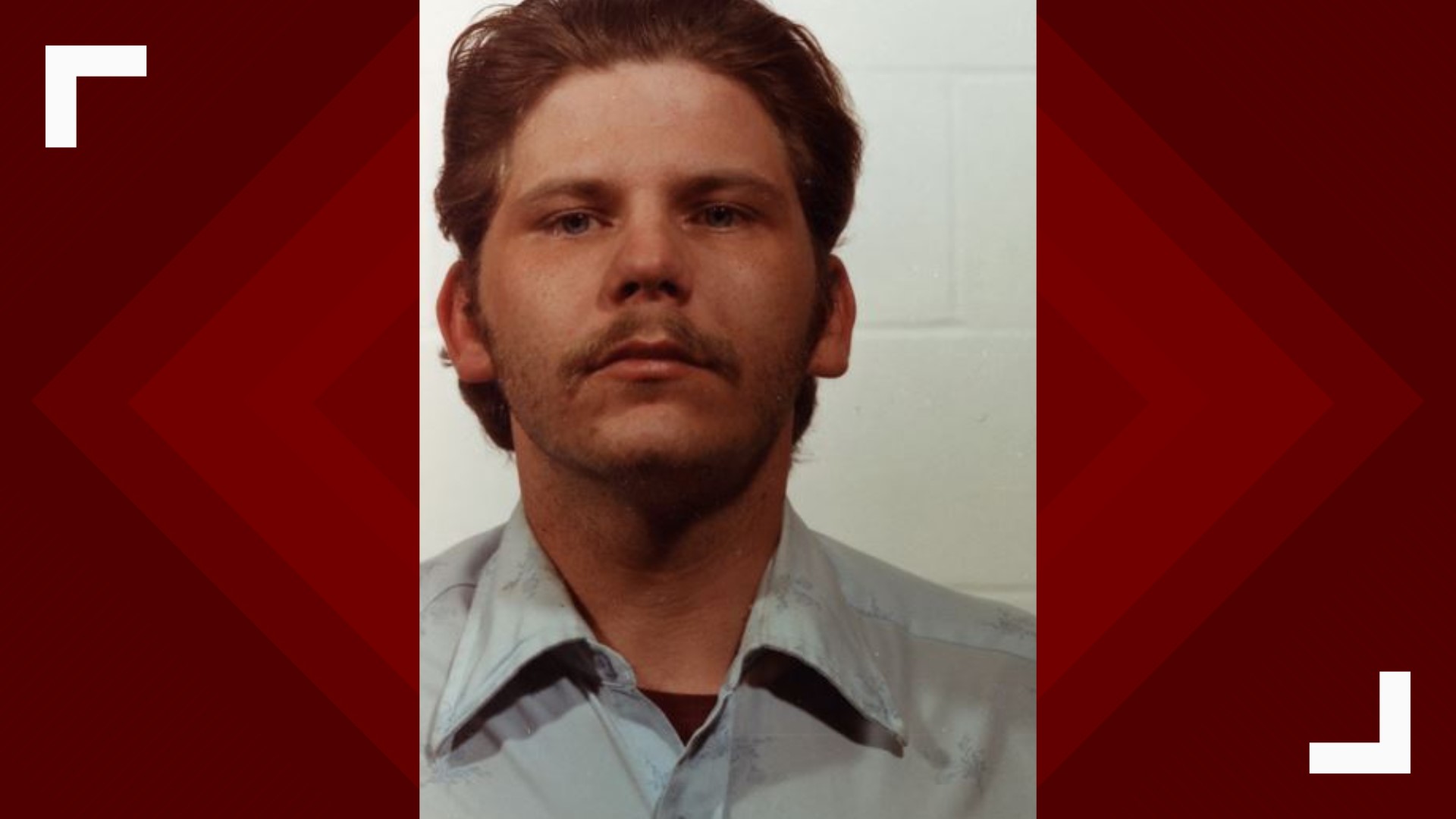 St. Charles County prosecutors announced Wednesday afternoon they've charged Earl Webster Cox in the 1993 murder of Angie Housman.
Cox is charged with first-degree murder, first-degree kidnapping, and sodomy.
5 On Your Side broke the story on Monday that investigators were following up on DNA test results that connected to a new suspect.
Wednesday, they announced they're charging Cox.
"The fact that it took this long for us to be able to use the current technology and do the DNA testing which gave us the result that we have, that was a blessing in disguise," St. Charles County Prosecuting Attorney Tim Lohmar said during a news conference Wednesday.
Angie disappeared after getting off her school bus on Nov. 18, 1993, less than a block from her home in St. Ann. Her body was found nine days later in the August A. Busch Wildlife area in St. Charles County.
Lohmar said Angie's official cause of death was hypothermia.
Cox is a 61-year-old former Air Force computer operator currently detained at the Butner Federal Correctional Complex in North Carolina.
Sources close to the investigation told the I-TEAM that the new lead came from re-examined clothing evidence from the crime scene.
St. Ann Chief of Police Aaron Jimenez said they anticipate other charges against Cox in relation to other victims.
Lohmar said it's possible there could be another arrest in the case.
"We have reason to believe that Earl W. Cox was not the only suspect involved in this case," Lohmar said. "I'm not going to go into too much detail on that, but we do believe it is very possible another person is involved."
Two Decades of Abuse
:
Federal court documents state that Cox was born and raised in St. Louis. He joined the Air Force in 1975 after he graduated from high school. Five years into his career as a computer operator, the military court-martialed Cox for sexual assault. His victims were four young girls between the ages of 7 and 11 that he was babysitting at Rhein-Main Air Force Base in Frankfurt, Germany.
He was dishonorably discharged and served five years of an eight-year sentence at Fort Leavenworth in Kansas.
While on parole, Cox returned to the St. Louis area. In just a few years, he was in trouble again. He was arrested two more times for inappropriate contact with young children: in Bridgeton in 1988 and in Overland in 1989. He was charged and, though he wasn't convicted, officials revoked his parole. He spent another year in Fort Leavenworth in 1992.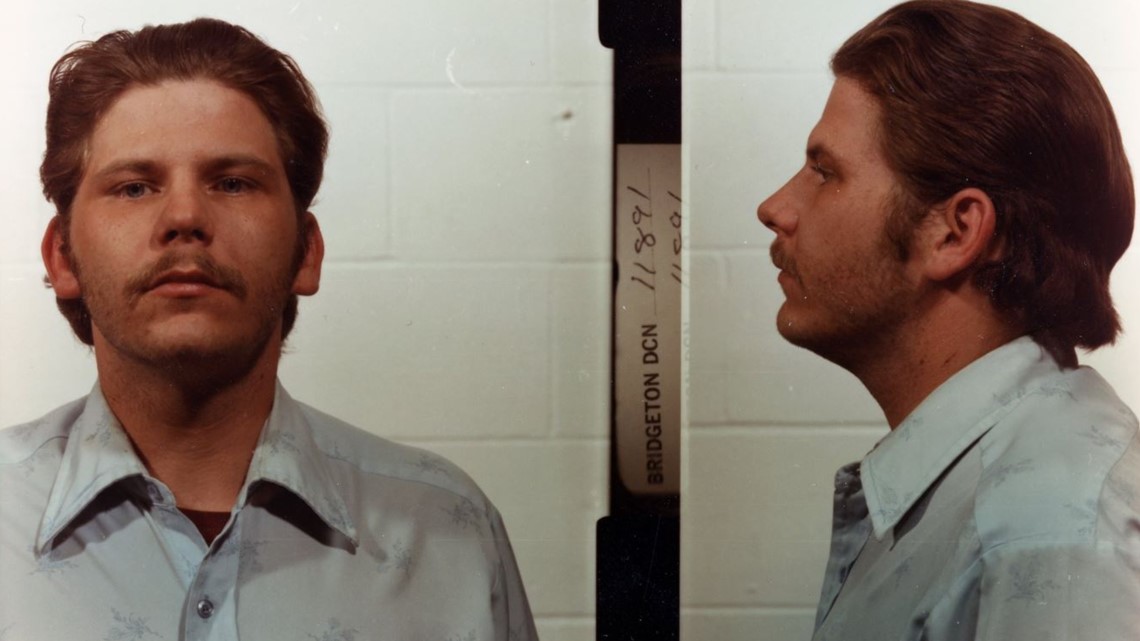 When Cox got out, he moved back to the St. Louis area to live with his mother. A St. Louis County speeding ticket record lists his address around that time as being on the 3400 block of Wismer, just three blocks from the home on Wright Avenue where 9-year-old Angie Housman lived with her mother, Diane Bone, and her stepfather, Ron Bone.
Federal court documents go on to state that Cox involved himself in an online child pornography ring in 1997, eventually administrating boards for the online group.
In 2002, while living in Pueblo, Colorado, Cox contacted a woman he believed to be a 14-year-old girl through an internet chat room. They exchanged explicit emails and Cox sent her money for a bus ticket with the offer for her to travel from Virginia to be his "sex slave." That woman was an FBI agent, and authorities arrested him at their scheduled meeting.
Further investigation of Cox after the arrest uncovered 45,000 child pornography images on his computer. He was charged and pleaded guilty to receiving child pornography and attempted enticement of a minor across state lines to engage in sexual activity. His arrest also led to an arrest of another member of the child pornography ring in the United Kingdom.
Behind Bars for Good
:
The court sentenced Cox to 10 years in prison with a release date in September 2011. But a law passed in 2006 meant he might never be released. The federal government moved to certify Cox as a sexually dangerous person under the Adam Walsh Child Protection and Safety Act. Three licensed clinical psychologists examined Cox and wrote an evaluation that laid out his history and his state of mind.
The psychologists who examined Cox described a history of abuse in his childhood. They wrote that he "will have serious difficulty refraining from engaging in sexually violent conduct if released."
His victims were uniformly pre-pubescent girls, and the psychologists wrote that he did not take responsibility for his actions. Cox told one psychologist that he got caught in the FBI sting on purpose to take down the child pornography ring from the inside.
Earl Cox has fought his civil commitment since then, saying in 2013 that his current health and good behavior while in prison should prove that he was unlikely to re-offend.
A Crack in the Case
:
Ron Bone told the I-TEAM's PJ Randhawa that police have questioned him a lot over the 26 years since Angie's death, but recently they came to him with something new.
"They said they found DNA on her, a spot on her and on her whole body. They said they matched it out to somebody I was supposed to know," said Bone. "He looks familiar, but you're talking 25, 27 years ago."
Bone said the news that charges would be filed came as a relief. He said that Angie's aunt called with her emotional reaction last night: "Just cried to me the whole time she talked to me on the phone. Didn't talk straight, just cried the whole time."
"It ain't actually over until that hammer slams down and says he's guilty," Bone added. "It could still slam down and say he's not guilty."
So, what changed to give investigators the break that they said solved the case?
When Angie was left to die in these woods investigators said her killer left evidence, too.
In late February, St. Charles County crime lab investigators found previously undetected DNA on a pair of Angie's Barbie-themed underwear that was found at the crime scene that matched a DNA profile in a national crime database.
But investigators weren't able to get DNA results until now, according to Lohmar.
"The advancements of DNA technology are staggering compared to what we had in its initial stages," said Lohmar at Wednesday's press conference.
He explained the challenges with collecting and testing DNA over the past three decades. Lohmar said nothing from the crime scene was ever tested until 2004 because the technology before that time would not have helped in this case.
And the waiting made it harder. Investigators said the longer DNA sits on an object, the more difficult it is to detect.
But in 2017, DNA technology advanced in a specific way that helped the case. Investigators said prior to 2017 the dye in Angie's clothes would have kept them from finding consistent and conclusive DNA results.
So, after more than 25 years without answers, they said waiting actually helped the case.
"[Waiting] was a blessing in disguise," said Lohmar. "Had we test this particular item any sooner than we did, there is a very good chance that nothing would have come about because the technology wasn't advanced enough, and that piece of evidence would've been put back in its place and we would've just moved on to the next piece and it never would've been retested."
The Associated Press contributed to this report.