The dogs, mostly Yorkshire terriers, Yorkie mixes and other smaller breeds, were surrendered by the owner and are being taken to the humane society's Macklind Avenue headquarters in St. Louis for treatment.
HSMO said this is its largest rescue of 2023.
The home the dogs were taken from had serious structural decay, sloping and sagging floors and "unsanitary amounts" of animal waste.
"The recovered dogs vary greatly in age, condition, and medical challenges, many of them are unsocialized and appear to have never seen a vet. All the recovered dogs are frightened, filthy, and show signs of being infested with parasites," HSMO said.
The dogs arrived at the shelter Thursday afternoon, where they are receiving medicine, dental work, diet plans and other necessary treatments.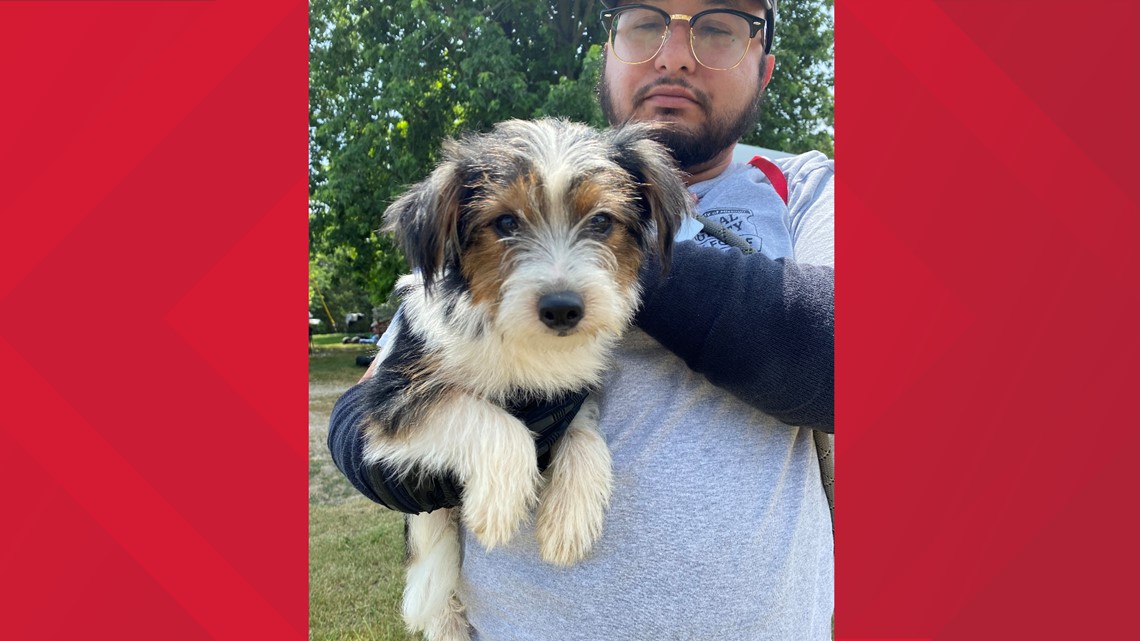 "To see so many dogs living in these horrible conditions is just devastating," HSMO President Kathy Warnick said in a news release. "Rest assured that our compassionate shelter staff, veterinarians, and animal behavior experts will ensure these poor pups are given state-of-the-art veterinary treatment and shown a level of love and care that they have never experienced before."
The dogs will become available for adoption on a case-by-case basis after they've been given a clean bill of health and a behavioral evaluation. There is no current timeline on when they'll become available, but when they do, they will be posted on HSMO's website.
To report an animal who may be in danger or is suffering from neglect or abuse, call local authorities and the Humane Society of Missouri's Animal Cruelty Hotline at (314) 647-4400.