ST. LOUIS — Former U.S. Attorney Richard Callahan has been tapped to serve as the special prosecutor overseeing the McCloskey case.
Callahan confirmed the appointment to 5 On Your Side Wednesday.
"I'm going to start at the ground level and see what the facts are and where they take me," Callahan said in a phone interview.
To take on the case, Callahan, 73, said he had to resign his senior judgeship in Cole County Friday.
"I have a certain fondness for the Circuit Attorney's Office and as I'm winding down anyway, it seemed like perhaps a good way to spend my last year or so in public service," he said.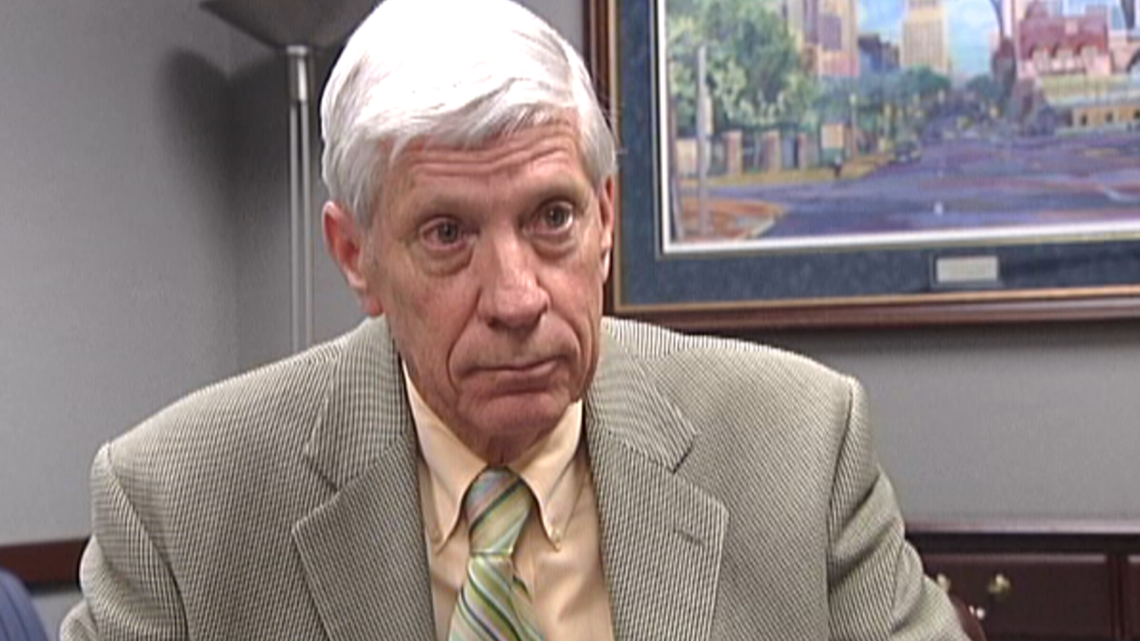 Mark and Patricia McCloskey gained international fame after photos of them pointing guns at protesters outside their Central West End home went viral.
St. Louis Circuit Attorney Kim Gardner charged the couple with unlawful use of a weapon and added a weapon tampering charge to Patricia McCloskey. Gardner referenced their case in campaign fundraising emails before and after issuing charges, which McCloskey's attorney Joel Schwartz said jeopardized his client's right to a fair trial.
Judge Thomas Clark agreed, and dismissed Gardner's office from Mark McCloskey's case. Judge Michael Stelzer followed suit and dismissed her from Patricia McCloskey's case as well.
Stelzer became the presiding judge Jan. 1, and presiding judges typically appoint special prosecutors. Because of his involvement in the Patricia McCloskey case, Stelzer asked Judge Steven Ohmer to make the appointment.
Gardner appealed the decision to dismiss her and her office from the case, but the Missouri Court of Appeals denied it. And despite pledging to appeal to the Missouri Supreme Court, Gardner has yet to do so.
Schwartz said he is pleased a new prosecutor has been appointed.
"I have an experienced jurist taking an open-minded, fair and fresh review of these allegations void of any political decisions and that's all I can ask for," Schwartz said.
Callahan spent his first 30 years as a state prosecutor before serving as a judge for 10 years. President Barack Obama appointed Callahan as the U.S. Attorney for the Eastern District of Missouri in 2010.
He stepped down from that role in 2017, and has volunteered as a senior judge in Cole County ever since. In Missouri, judges have to retire at 70, but can volunteer as senior judges.
"As a senior judge, your caseload isn't that big, and I was at a point where it didn't disrupt things by stepping down," Callahan said of his departure from his voluntary role.
He said the opportunity to serve as the special prosecutor in the McCloskey case in St. Louis where his career began is somewhat nostalgic.
"I'm actually going back to where I started," he said.