MADISON COUNTY, Ill. — Dark smoke could be seen for miles Sunday evening after a fire broke out at a Madison County salvage yard.
Several fire departments responded Sunday evening to a fire just before 7 p.m. Sunday at 2188 Illinois 111, which is the listed address for 111 Salvage, LLC. The self-service yard houses salvaged vehicles on several acres of land in Madison, Illinois.
Highway 111 was shut down as crews continued to battle the flames Monday morning.
It was not clear what led to the fire or how far through the lot it had spread. A 5 On Your Side crew near the scene at one point spotted tall flames peeking above treetops.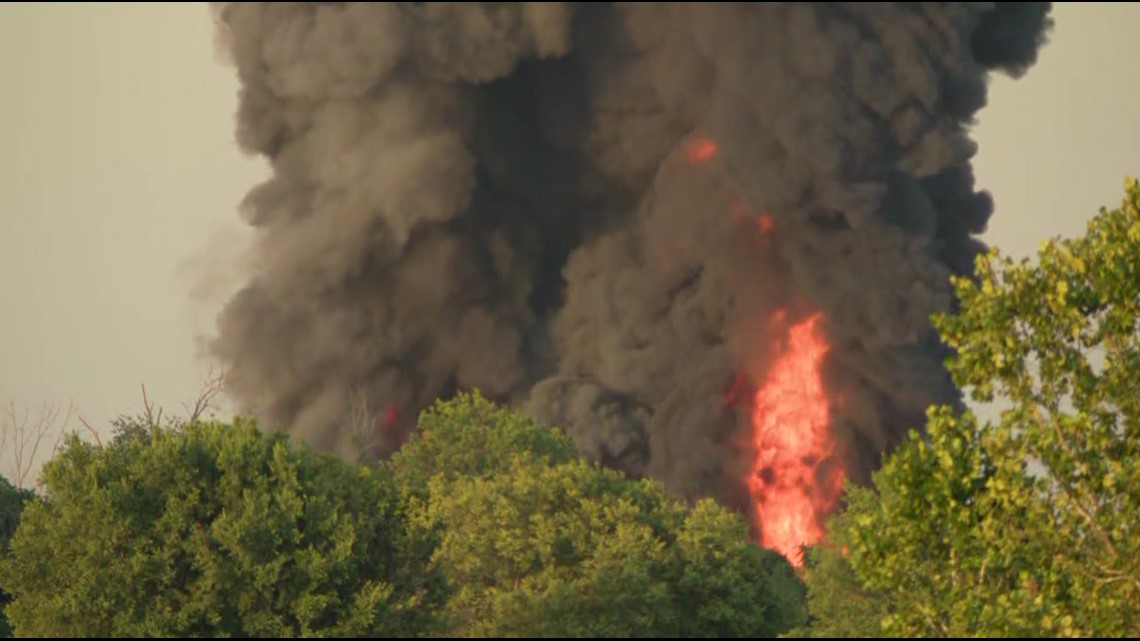 The fire comes as the region is under an excessive heat warning. Temperatures hovered around 100 degrees on Sunday, with heat index readings near 115 in the afternoon and evening for much of the area.
5 On Your Side is working to gather information and will update this story as soon as more details become available.