CHESTERFIELD, Mo. — Colton Parayko was at Fan Cave Sports on Saturday for a public autograph signing, but he wasn't the only Parayko in the house.
Baby Parayko Zimmerman, who was named after the Blues defenseman, also stopped by for a visit.
The Zimmermans, diehard Blues fans who had trouble having a child for quite some time, decided that if they had a boy they would name him after Colton Parayko because they thought he was a good role model.
"It's a good way to point to somebody to model your life after," Josiah Zimmerman previously told Five on Your Side. "I think that's a huge role model to be so talented but also so humble at the same time."
It's not the first time the two Paraykos have met, but it is the first time they've seen each other since Colton became a Stanley Cup champion.
The two of them were all smiles. Colton held baby Parayko, took some photos together and even signed a tiny No. 55 jersey for his namesake.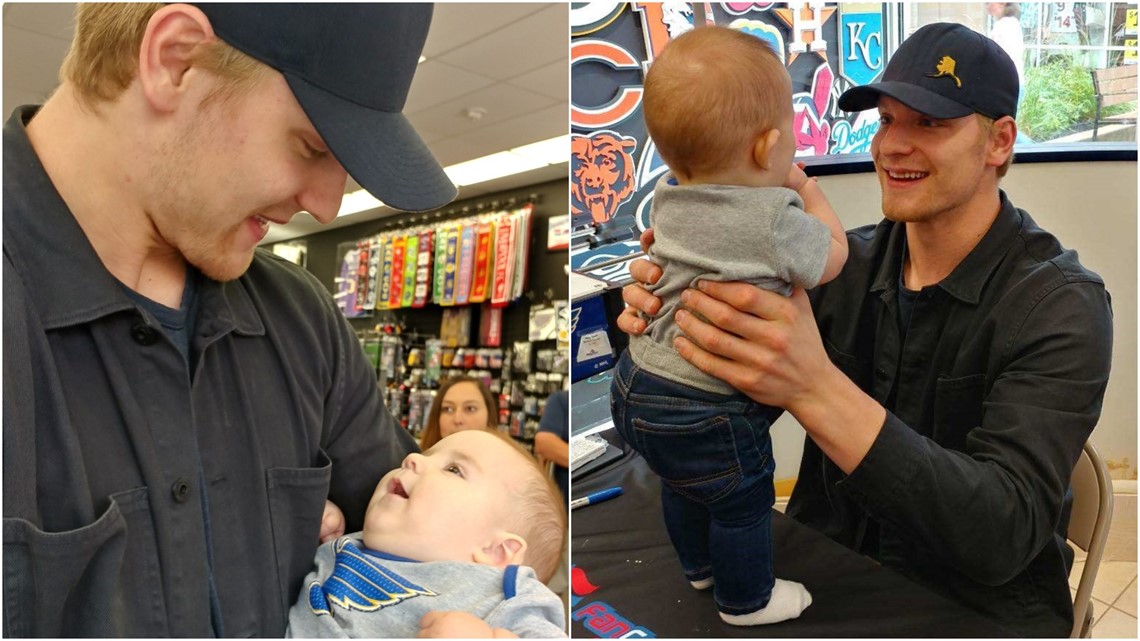 Blues player Ivan Barbashev also held a signing on Saturday, and Patrick Maroon will hold a signing Sunday from 1 to 3 p.m. at the DICK'S Sporting Goods in the South County Mall.