ST. LOUIS — United States Men's National Team head coach Gregg Berhalter set off some online hubbub last week when he praised the tradition of St. Louis soccer.
"Growing up in the United States we've always viewed St. Louis as the soccer capital of the United States. A huge tradition with its club structure and players its produced, and it's nice to be here and honor the people that played before us," Berhalter said
Many folks online took umbrage to the notion of St. Louis as the country's soccer capital… But for St. Louisans, it's no surprise.
A number of those legends were honored last week by the current USMNT ahead of the USA and Uzbekistan friendly over the weekend.
"It's (the 10% number) surprising. To be honest I didn't know that was the number... There's always a lot of talk about the history and things like that but that was a number I haven't heard before. And that one does settle in. I think we're behind southern California and New York/New Jersey. But then you look at the population in those places versus here, and that's a pretty big number," St. Louis native and former USMNT member Brad Davis said.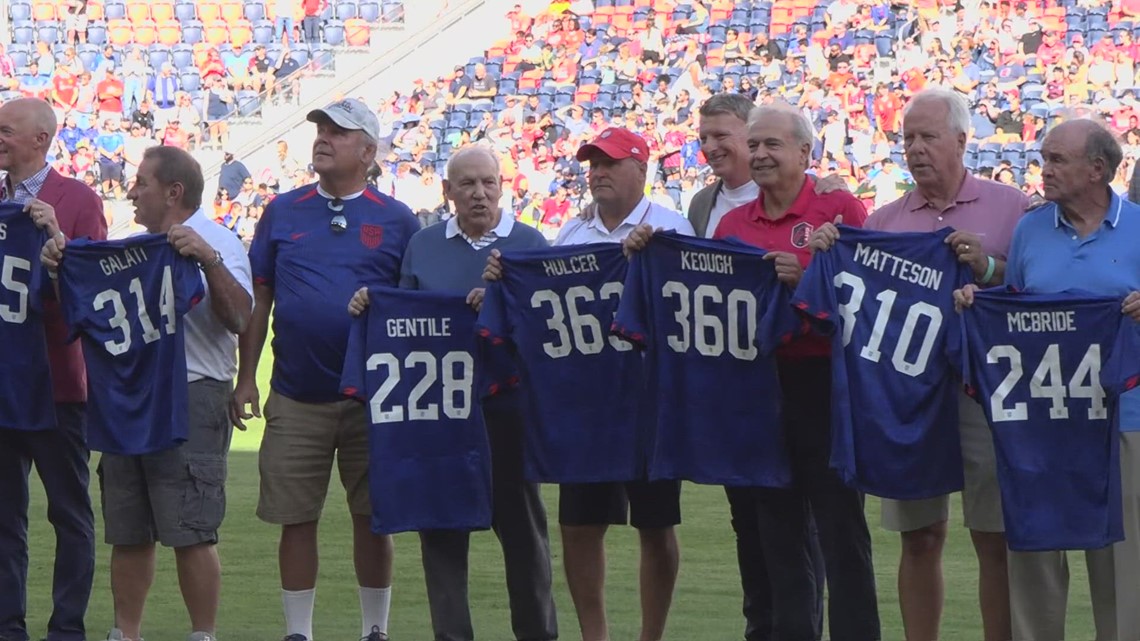 "I'm not really that surprised because at one point St. Louis was the hotbed of soccer. So to put it into perspective, we didn't get everybody out here. So if we had a few more guys out here you'd see a good group. But it says a lot for the City of St. Louis and what happened here in the early days of soccer," St. Louis native and former USMNT member Carl Gentile said.
"I take great pride in that. I think all of us do. I don't think we think enough of it and take enough pride in that. I think that's a tremendous statistic. I think the guys that went before us… the Harry Keoughs, the Frank Borghis, they were instrumental in us having a chance to continue to play," St. Louis native and former USMNT member Pat McBride said.
Of course in 1950, St. Louis played an instrumental role in the biggest upset in U.S. World Cup history when the Americans beat England 1-0 in Brazil. Five St. Louisans, including the aforementioned Keough and Borghi, were on that team.
Now, with the St. Louis team USA legacy carried on by names like current members Tim Ream and Josh Sargent, the link from the past to the present is as clear as ever. And with an MLS team, brand new soccer-specific facility, and continued youth success, St. Louis is only in line to grow its claim as the country's soccer capital.
"I really think that we're at a high point. I think we can maintain the levels we have and there's a lot of aspiring young players who look down on the field and think, 'That's my goal'. I want to be down there'," McBride said.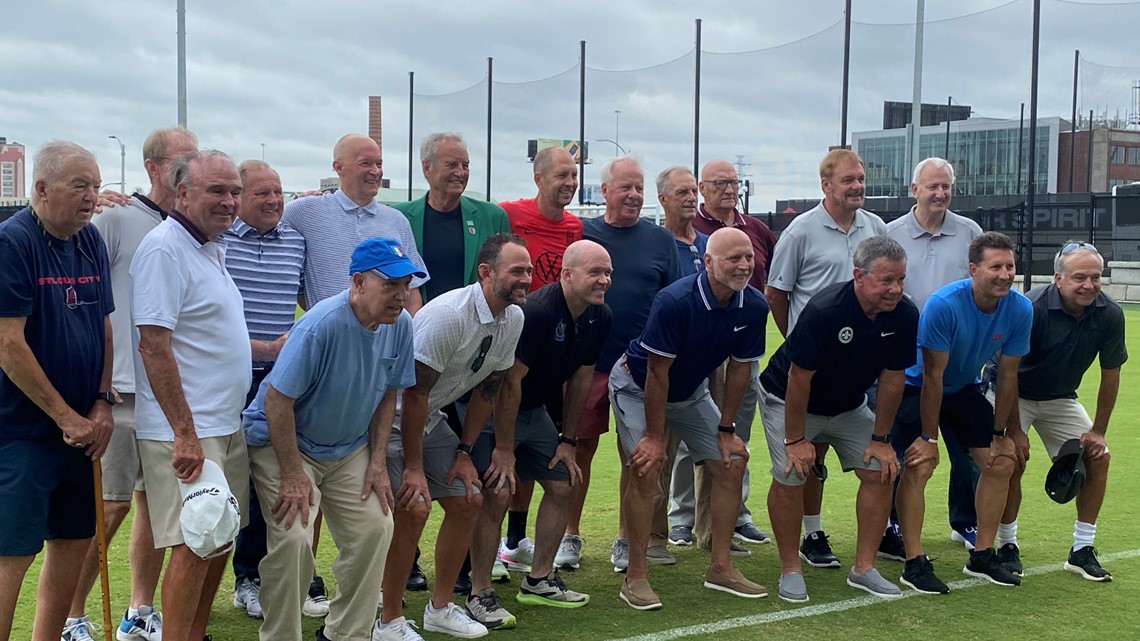 "I think that was the next step the city needed to take. To have an MLS franchise and having such an impressive facility and stadium where people can celebrate everything that's been built for St. Louis," Berhalter said.
"Now kids from the area can go to their stadium and see their favorite players and smell it, and feel it, it's totally different from being able to watch it on TV or something. So now that the entire St. Louis metro area has the ability to come in and be a part of this, the numbers have absolutely exploded, and it's not gonna go anywhere. It's going to be here for a long, long time," Davis said. "With the history that was already here prior, now you've pretty much put a cherry on top with the last piece everyone has been waiting for. I think it's only gonna go up from here."