ST. LOUIS – The Cup is ours and its been making its way through St. Louis since the Blues brought it back.
The Cup first arrived early on June 13.
The Blues brought home the Stanley Cup around 4 a.m. Thursday! The team's plane landed at 4 a.m. at a special area of St. Louis Lambert International Airport. Alex Steen came out of the plane and hoisted the Cup into the air as he walked down the stairs. On the tarmac, the team took turns holding the Cup in front of the media and fans who gathered at the airport.
Baby Tarasenko made it into the Cup Thursday afternoon!
The Cup made its way to OB Clark's at what was supposed to be a 'private party,' but hundreds of fans showed up outside OB Clark's.
It partied for hours with the players and people who showed up to the Brentwood bar.
After a long Thursday, the Cup was safe with Clayton police officers. Officers from the Clayton Police Department were invited by the Blues to see and hoist the Cup!
It also made its way to of course, the Enterprise Center!
The players had a private party at Wheelhouse Friday night.
The Cup then made its way to Anheuser Busch for another private event.
The Cup traveled down Market Street for the parade and then to the Gateway Arch.
The team and Stanley Cup are keeping the celebrations going in Las Vegas. They've been spotted at hotels, casinos and a nightclub.
The Cup stopped by Kirkwood High School.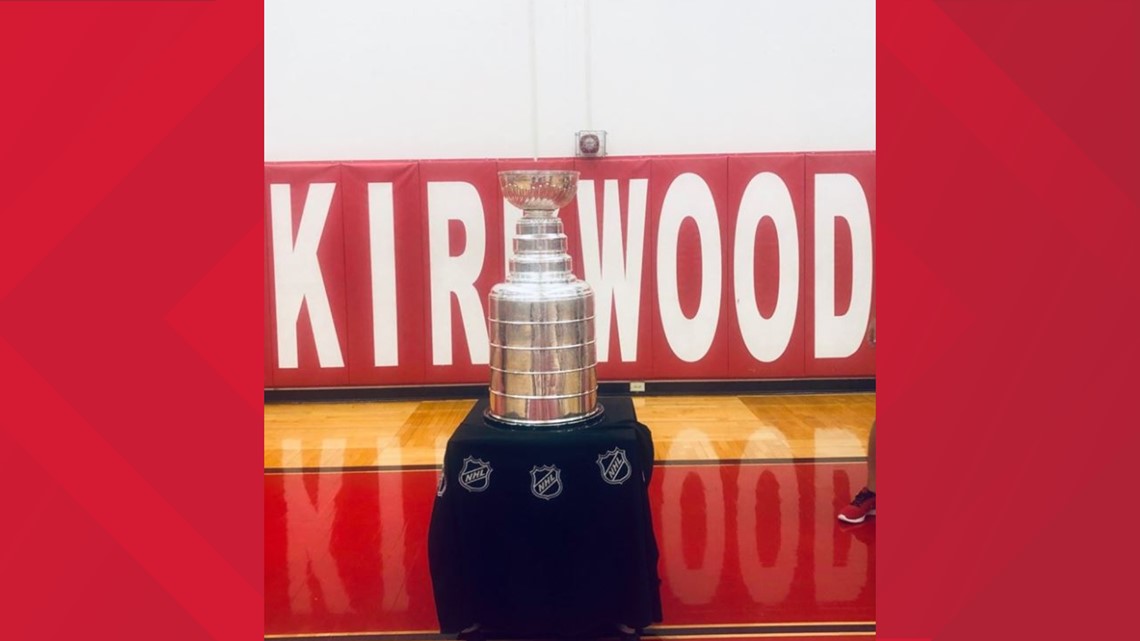 The Cup stopped at Busch Stadium!
The Cup stopped at Gamlin Whiskey House and The Hive in Creve Coeur.
The Cup was spotted at a private event in Clayton.
The Stanley Cup plans to spend its summer traveling around the world.
Seven states, eight Canadian provinces, five countries, three continents and 28,830 miles - That's a rough estimate of how much the Stanley Cup will travel over the course of the next two months as it spends one day with every Blues player, coach, hockey operations executive, trainer and equipment manager.
The world tour started in Canada. Craig Berube is kicked it off by bringing it to his tiny home town of Calahoo, Alberta. The population there is 85.
The Blues said throughout the summer, fans will be able to track the whereabouts of the Stanley Cup with coverage at stlouisblues.com, on the Blues' social media networks and by using the NHL App.
Colton Parayko has the Cup!
Brayden Schenn spent the day with the Cup.
Download the KSDK app to watch on your phone | 5 On Your Side news app iPhone | Google Play