ST. LOUIS — We had another day of pitiful rainfall on Friday. Clouds really tried to wring out a little sprinkle, but barely made a mark on the bi-state. Not counting rainfall we add in Saturday, rain gauges are behind by just under an inch of rainfall.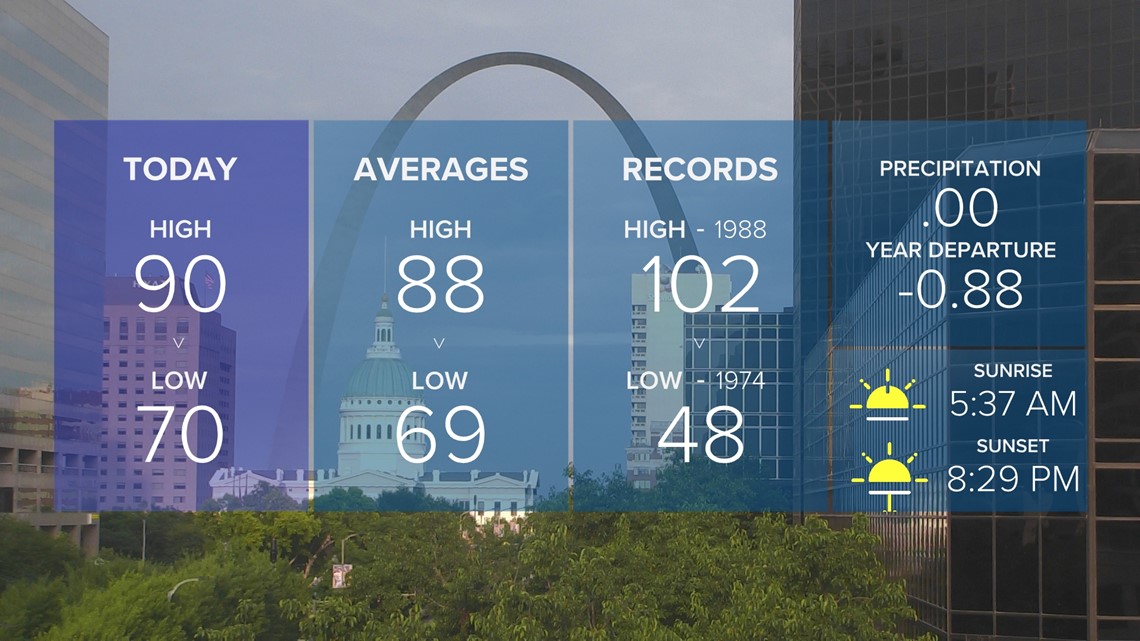 A spot storm here or there will not move the needle on reaching drought status in the bi-state. The National Oceanic and Atmospheric Administration (NOAA) tracks drought nationally. The Drought Monitor ranks St. Louis as D-0, abnormally dry. D-0 is not drought status, but it is close.
National Weather Service Meteorologist Matt Beitscher says he's not surprised by the drought ranking. "When you don't have rain for quite a bit of time in conjunction with a lot evaporation in the atmosphere, so the moisture in the ground is leaving the ground, conditions can start to worsen when you're talking about drought," he said.
Beitscher says limited storm activity is not enough to tip the needle in the opposite direction. The Climate Prediction Center, a division of NOAA and branch of the National Weather Service, is expecting drought to develop across southeast Missouri and southwest Illinois over the next month to month and a half.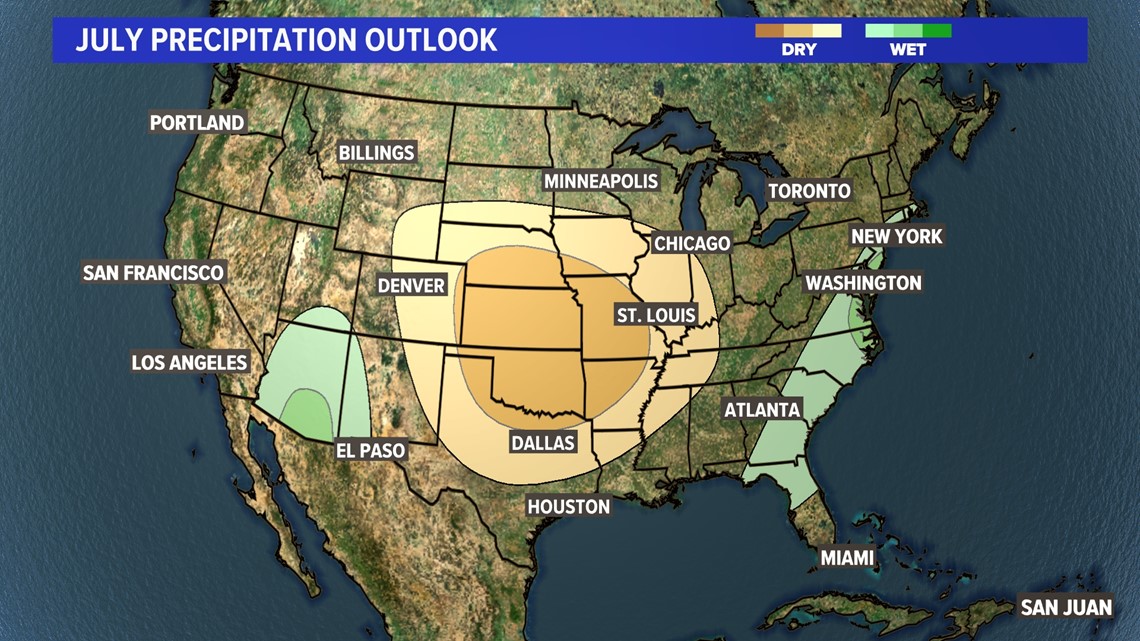 The bullseye over the Great Plains and Midwest spells worsening drought. Drought may seem like a novel concept for the bi-state, as we certainly remember flooding more than we remember droughts, but they do happen here.
"We're not completely free of drought all the time," explained Beitscher. "Recently we haven't seen much in the way of drought issues, but it is normal for us to see drought every once in a while."
Drought is relative. Unlike New Mexico or California where foliage browns, we'll most always stay lush and green.
The impact of little rainfall spreads across more than just agriculture. Drought can lower river levels, causing issues for things like fishing and float trips.
The dry conditions could also be dangerous during the upcoming firework season.