ST. LOUIS — We're waking up with temperatures in the 30s Wednesday morning and by Wednesday afternoon we'll see highs rebound in the lower 60s with sunshine all day.
Thursday is even warmer with upper 60s for highs, but turning mostly cloudy by the afternoon.
There is another rain chance Friday and Saturday with dry skies returning by Sunday.
Next week, it'll be 70s for highs. Rain returns late Monday night into Tuesday.
________________________________________________________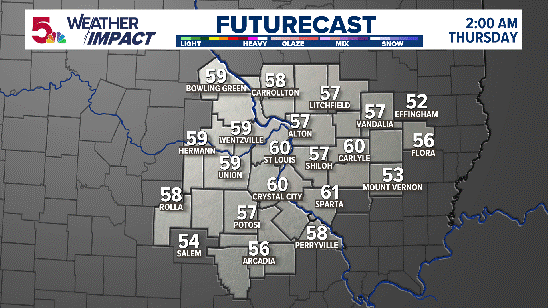 Download the free 5 On Your Side app to get the latest watches and warnings and track conditions live with our interactive radar. Use the links below to download now.
5 On Your Side news app
iPhone | Google Play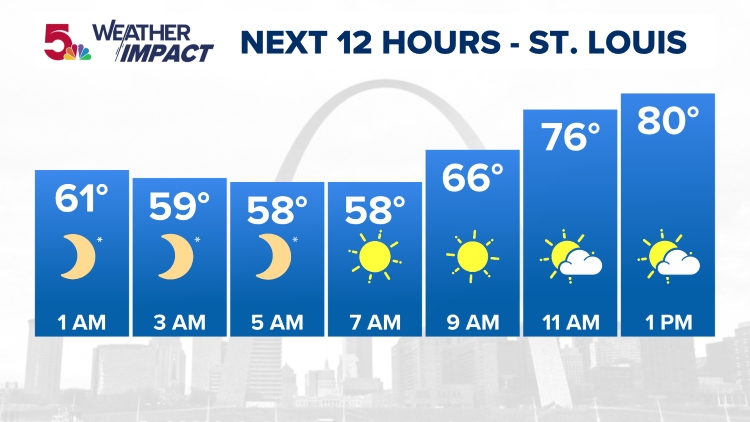 St. Louis Weather Timeline
Today: Sunny. Highs near 60.

Tonight: Clouds increase. Lows around 40.
Thursday: Partly to mostly cloudy. Highs in the mid to upper 60s.
Friday: Partly sunny, then an afternoon shower chance. Highs in the mid to upper 60s.
Saturday: Showers possible early, then mostly cloudy. Highs near 60.
Sunday: Mostly cloudy. Highs in the upper 60s.
Monday: Partly to mostly cloudy with a chance of late-day showers. Highs in the lower 70s.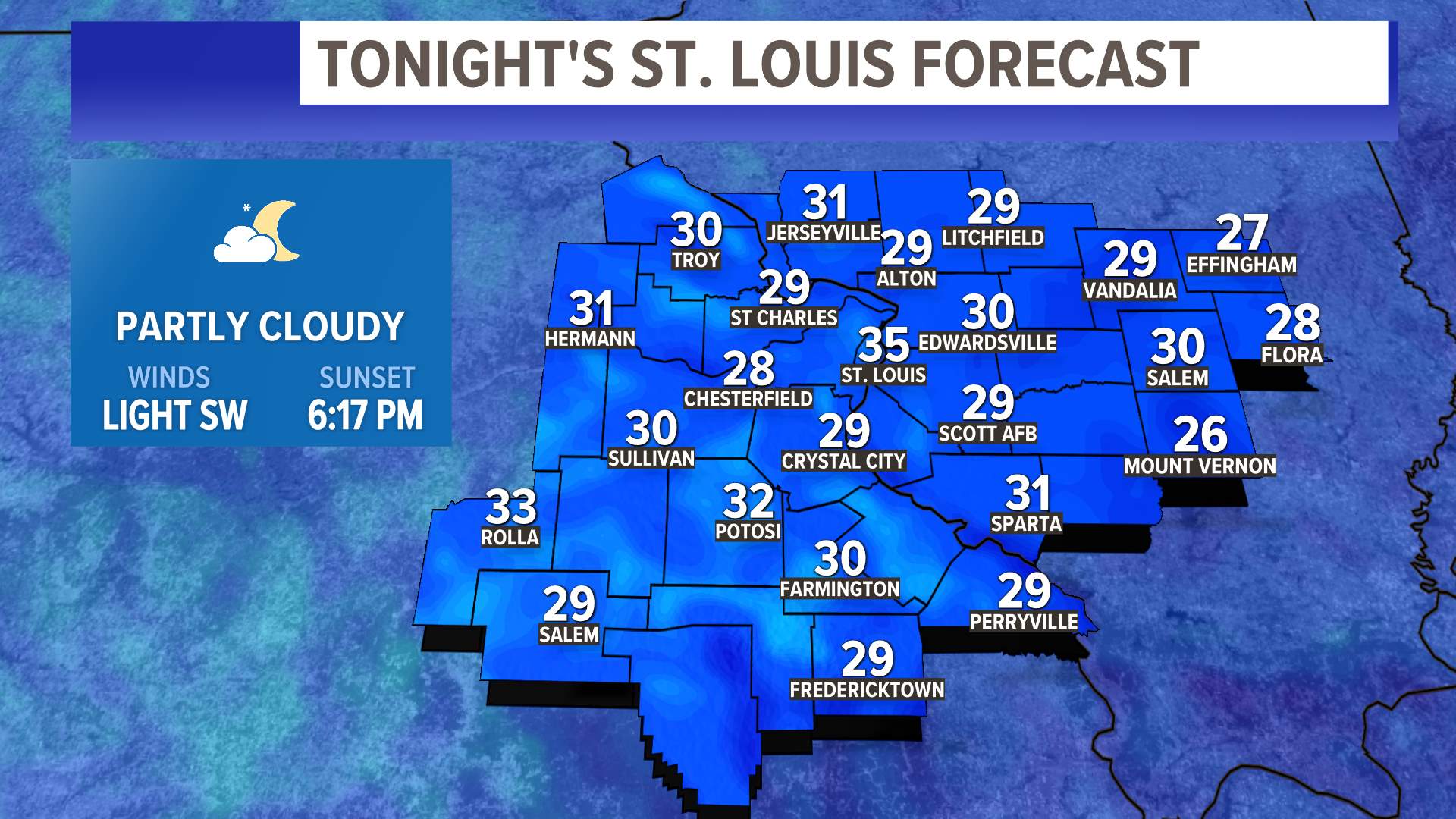 More Weather Headlines