ST. LOUIS — Winter weather returned to the Bi-state Friday with a brief period of flurries and sleet that gave way to a wintry mix of sleet and freezing rain. Most of the ice accumulation has been on elevated surfaces with road temperatures right around or just above freezing.
Through the evening, warmer air will be moving in and any freezing rain will change to plain rain. Some downpours are possible overnight and a few areas may experience some minor flooding. A flood watch is posted for most of the area.
The rain will come to an end early Saturday morning and gusty winds will bring much colder temperatures into the are heading into early next week.
________________________________________________________________
Download the free 5 On Your Side app to get the latest watches and warnings and track conditions live with our interactive radar. Use the links below to download now.
5 On Your Side weather app
iPhone | Google Play
5 On Your Side news app
iPhone | Google Play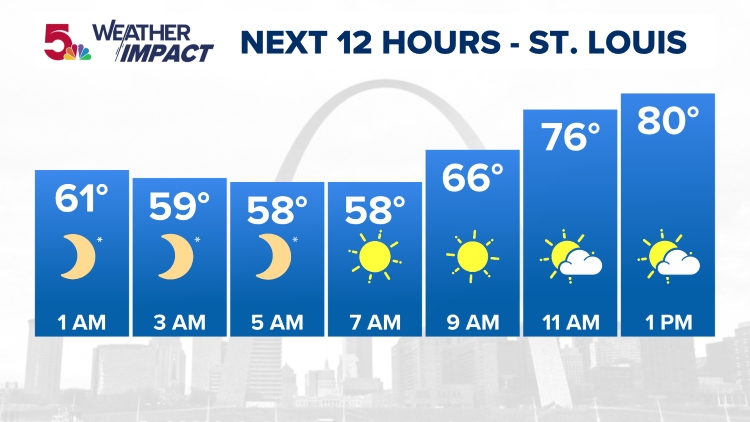 St. Louis Weather Timeline
Tonight: Any freezing rain changing to rain, briefly heavy at times. Mild with temperatures rising into the low to mid 40s in many areas by daybreak.
Saturday: Any morning rain ending, then partial clearing, breezy and cold. Highs in the 40s with temperatures dropping later in the day.
Sunday: Partly to mostly sunny and cold with highs in the lower 20s.
Monday: Mostly to partly sunny and cold. Highs near 20.
Tuesday: Mostly sunny and cold. Highs in the lower 30s.
Wednesday: Mostly cloudy. Highs in the lower 40s.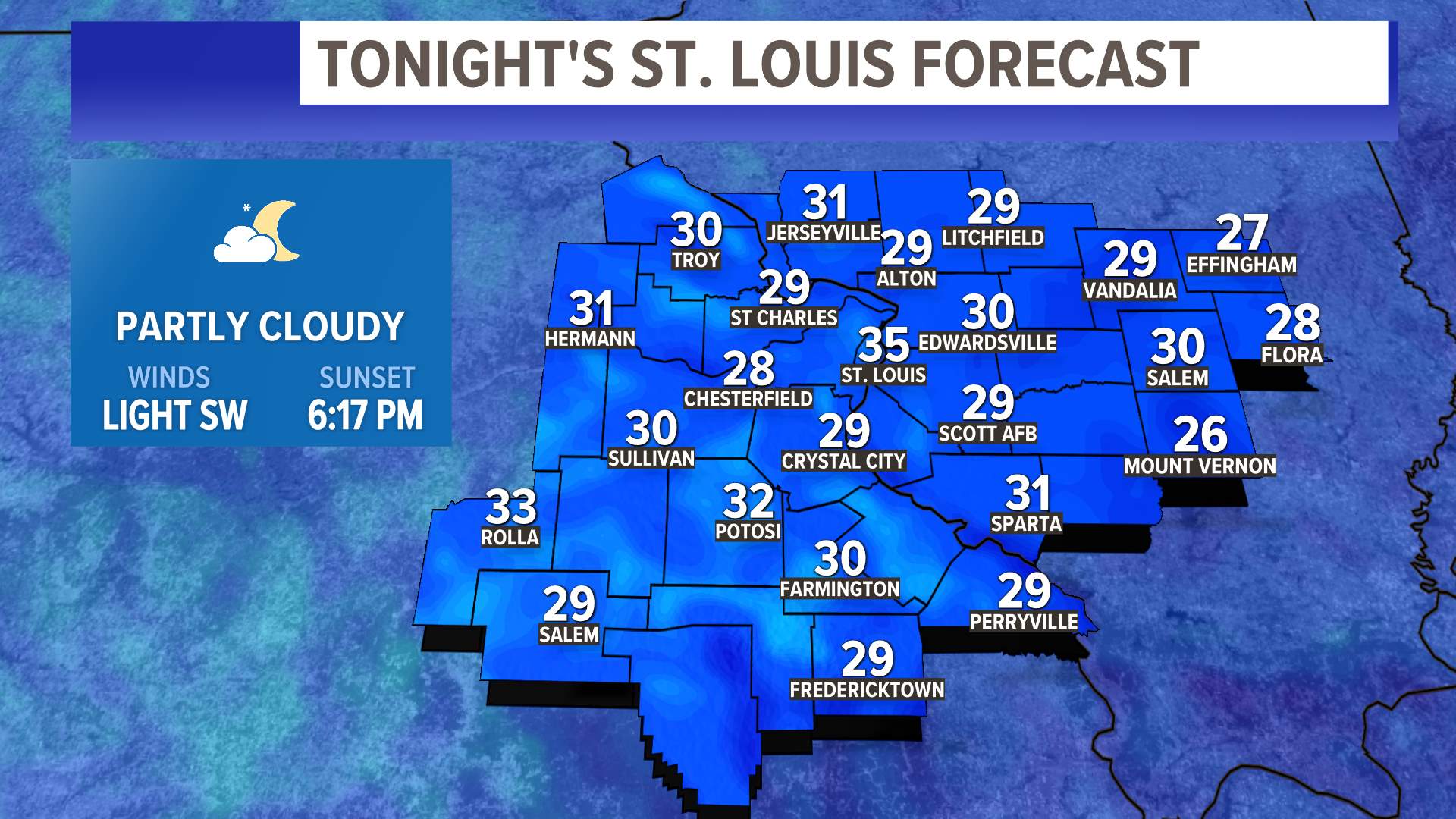 More Weather Headlines