ST. LOUIS — Big changes are coming for the middle of the week in St. Louis. The coldest air since 1986 so late in the season arrives Tuesday and lasts into early Thursday. In fact, a freeze watch has been posted for the area from 1-9 a.m. Wednesday.
A cold front is moving through the region tonight and that will usher in the colder air for Tuesday.
Download the free 5 On Your Side app to get the latest watches and warnings and track conditions live with our interactive radar. Use the links below to download now.
By early Tuesday morning, snow will have developed over parts of northern Missouri. This area will move southeast during the day and likely change to rain as temperatures climb into the upper 40s.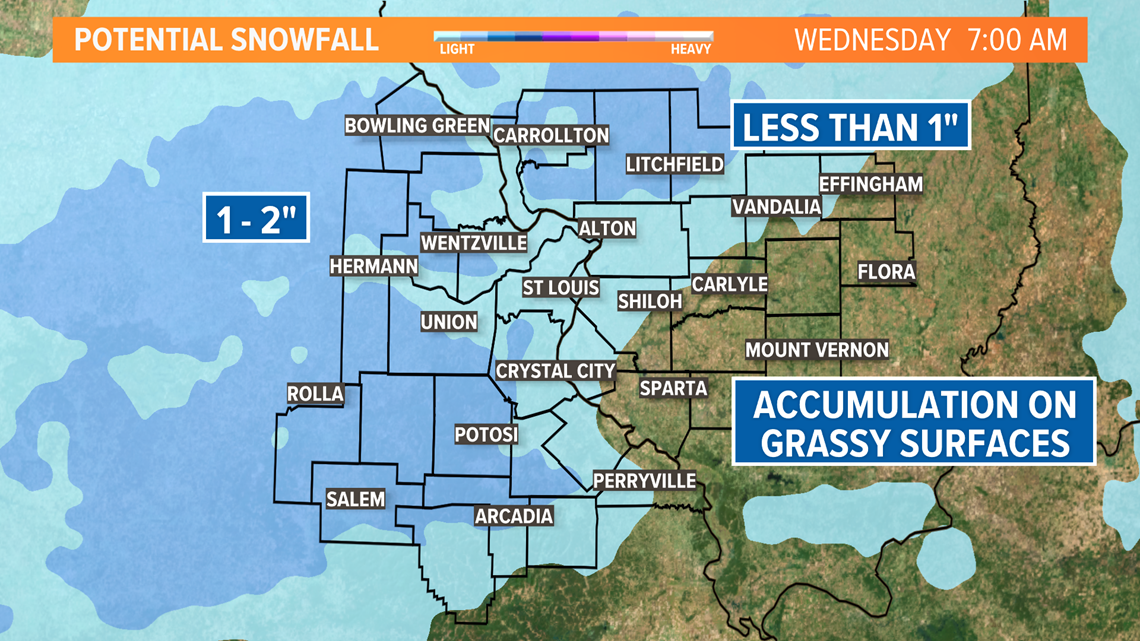 During the afternoon as colder air moves in, the rain may mix with or even change to snow for a bit before coming to an end Tuesday evening. Since the ground is so warm and temperatures will remain well above freezing, roads should not become icy. There may be some slushy accumulation on grassy surfaces with an inch or two possible north and west of the metro area, but St. Louis is only expecting a dusting to half an inch of snowfall accumulation.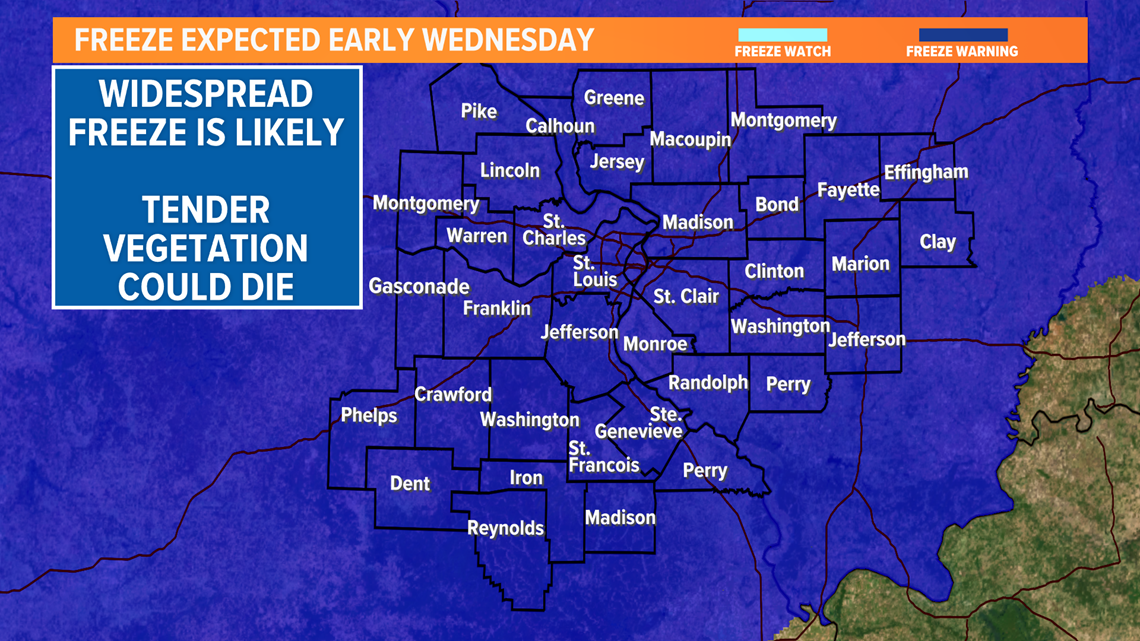 With the growing season already underway, temperatures are expected to fall below freezing by early Wednesday morning. Some of the coldest spots will drop into the mid to upper 20s. A light breeze could limit the amount of frost that occurs, but tender plants that cannot tolerate sub-freezing temperatures will need protection from the cold.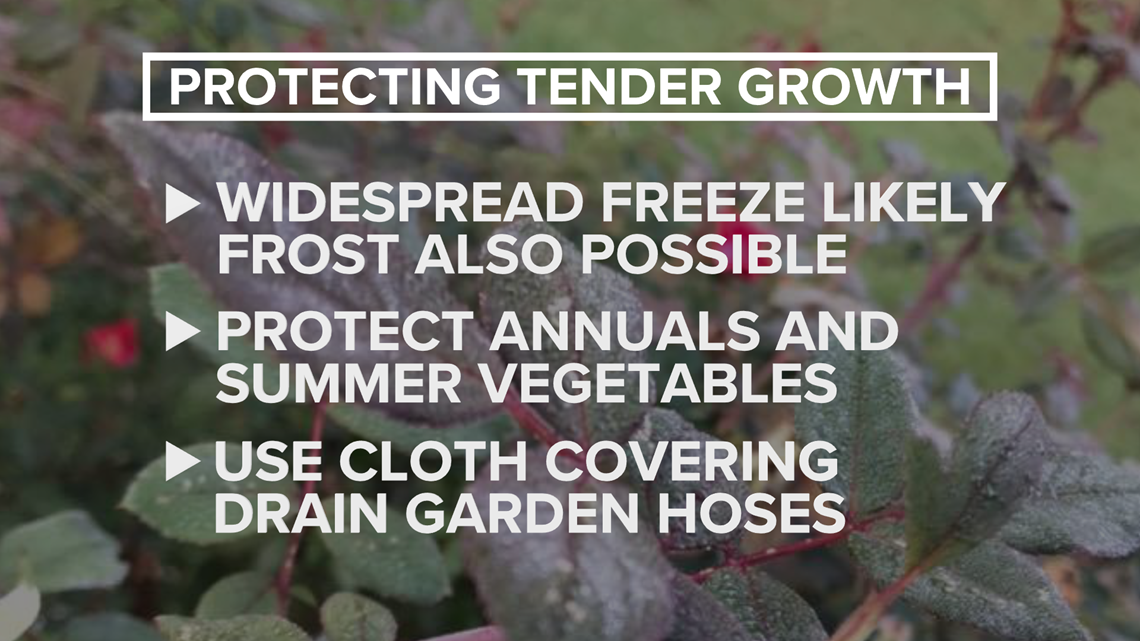 If you have already hooked up your water hose, you will want to unhook it by Tuesday evening and drain it to prevent the hose from freezing and bursting.
Another cold night Wednesday night into early Thursday may result in a better chance of frost if the wind becomes light. Temperatures are expected to be slightly less cold early Thursday along and west of the Mississippi River. East of St. Louis, it may be another round of near or below freezing temperatures.
The weekend is expected to begin on the damp side with showers Friday into the first part of Saturday. By the end of the weekend into next week, we expect a transition into a warmer pattern.