ST. LOUIS — Frigid air is in place and that will set the stage for our next winter storm by Wednesday afternoon in the St. Louis area.
A variety of wintry precipitation is expected to develop from the southwest and move in by Wednesday afternoon. This will create snow/sleet covered roads for the afternoon and evening rush hour. Mostly snow and sleet is expected in the St. Louis area with all snow to our northwest and freezing rain mixing in across southern Missouri/Illinois.
The National Weather Service has issued a winter storm warning for much of the area, including the metro St. Louis area, for Wednesday afternoon into Thursday night.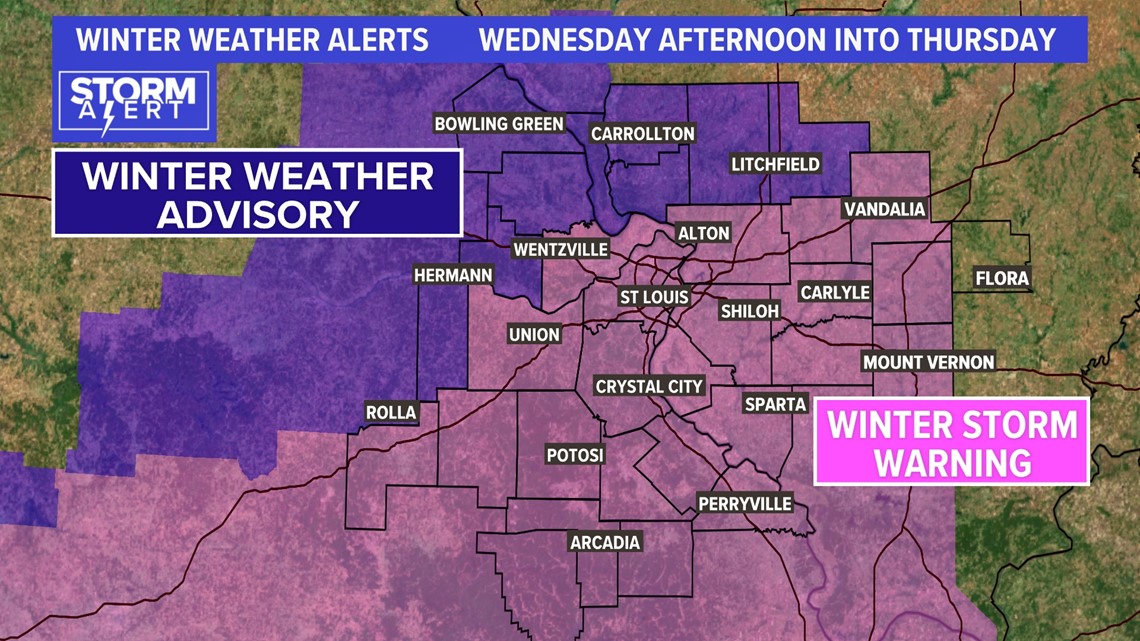 The first wave of wintry precipitation will end just before the Thursday morning rush hour with 1 inch or less of sleet/snow.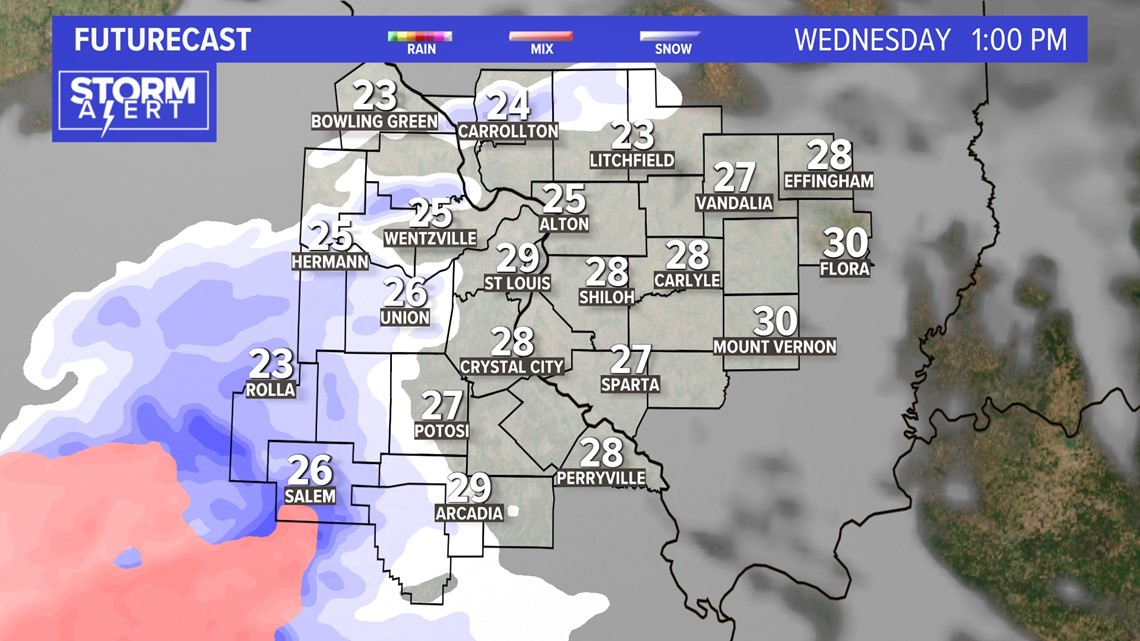 Stream 5 On Your Side: To add the 5 On Your Side app to Roku or Amazon Fire TV, search for "KSDK" to find the free app to add to your account. Get weather updates, the latest local news and special reports from 5 On Your Side.
Another wave of a wintry mix is expected to move across the region during the day Thursday into Thursday night before ending before daybreak Friday.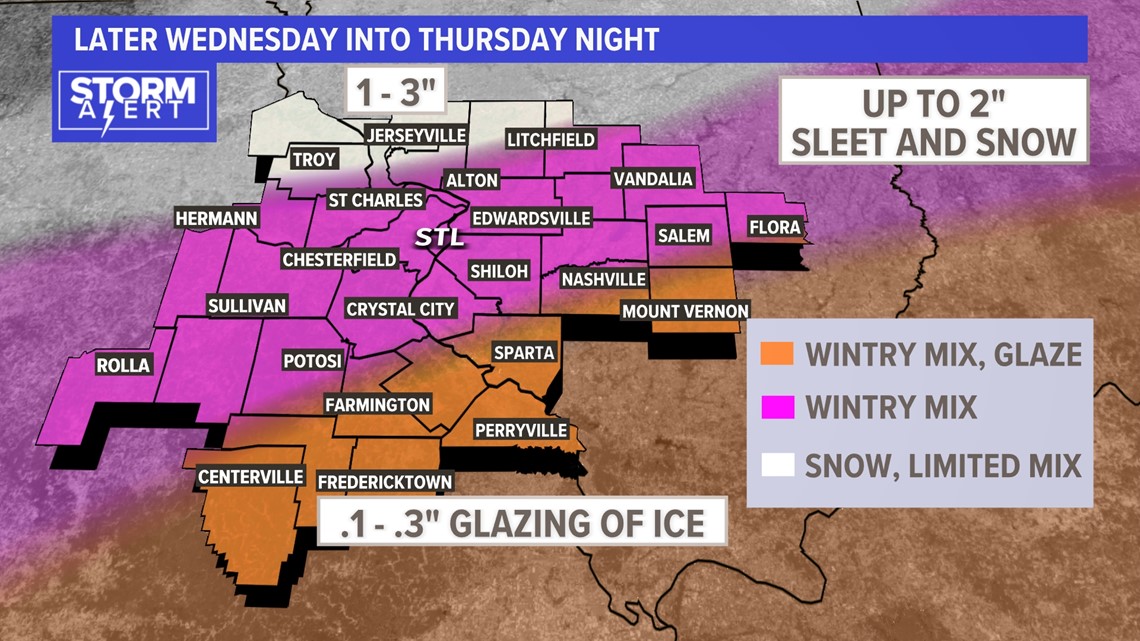 Download the free 5 On Your Side app to get the latest watches and warnings and track conditions live with our interactive radar. Use the links below to download now.
Mostly sleet and snow are expected in the metro area with sleet accumulations of a half an inch to 2 inches over the two waves.
Farther south of St. Louis, heavier ice accumulation is expected. A significant glaze of a quarter to a fourth of an inch may build up on trees and power lines in some areas of southeast Missouri and southern Illinois.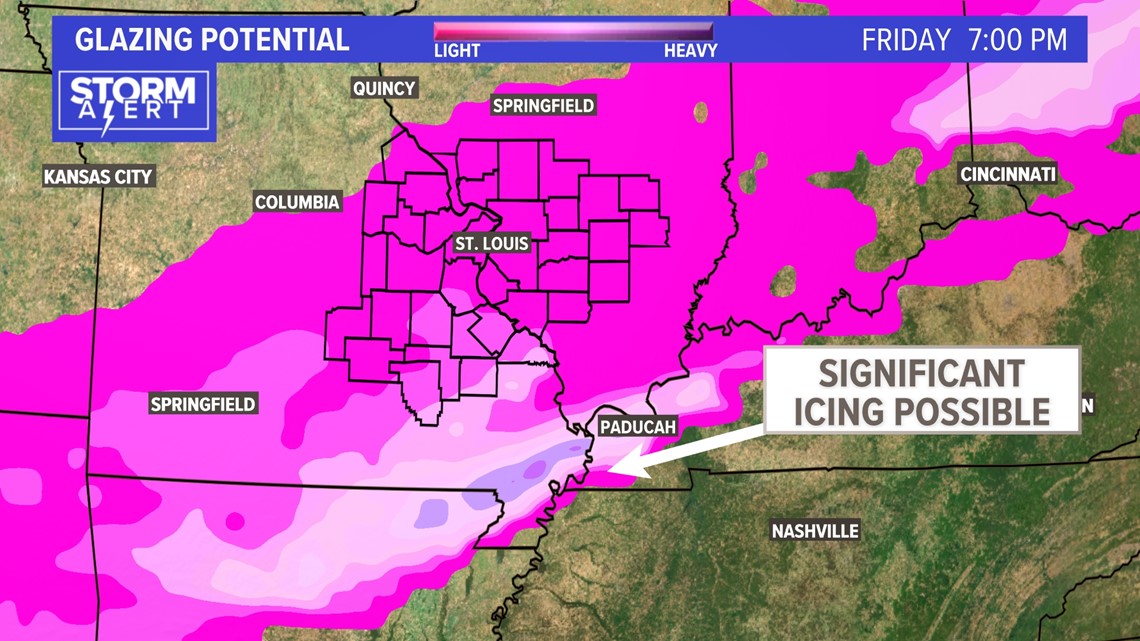 Isolated power outages are possible if the ice accumulation reaches a quarter of inch, especially if winds are stronger than expected.
A quiet weather pattern will finally return to the area over the weekend with a warming trend heading into next week.