ST. LOUIS — The unusually warm weather will continue into early Tuesday afternoon with low 60s, most of the rain is well to the south and east of our area now. The flood watch was cancelled early. Below are some of the rain totals across the viewing area.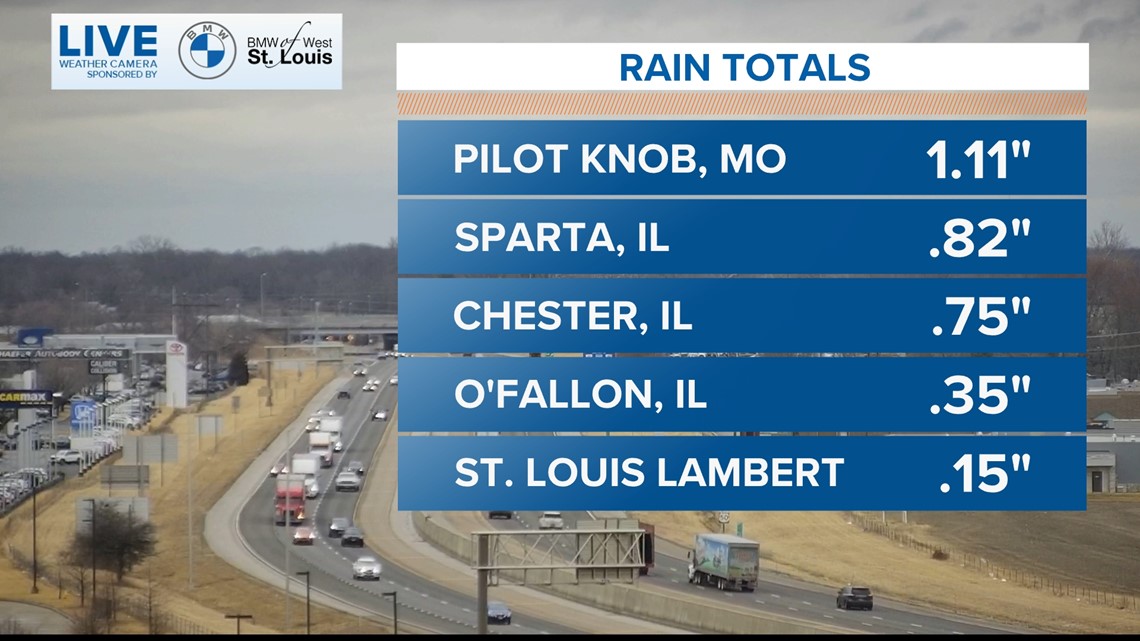 The severe weather threat and flooding threat for the area has ended.
By later Tuesday afternoon, colder air for the rest of the week will begin to return to the area.
Stream 5 On Your Side: To add the 5 On Your Side app to Roku or Amazon Fire TV, search for "KSDK" to find the free app to add to your account. Get weather updates, the latest local news and special reports from 5 On Your Side.

This will set the stage for a variety of wintry precipitation across Missouri and Illinois developing Wednesday into Thursday night. While much of the wintry precipitation will fall as snow from St. Louis to the north and west, a wintry mix seems more probable for areas south and southeast of the metro.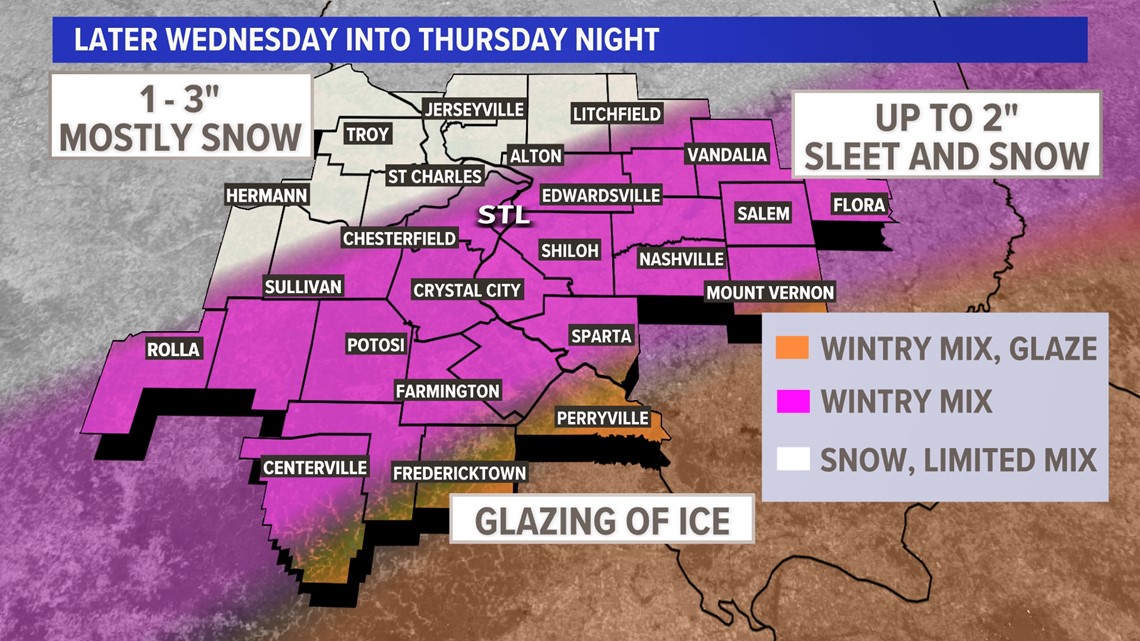 Download the free 5 On Your Side app to get the latest watches and warnings and track conditions live with our interactive radar. Use the links below to download now.
Current indications are the sleet may hold snow totals down a bit over most of the metro area with fewer than 2 inches of sleet and snow. Farther northwest of St. Louis, 1-3 inches of mostly snow is expected. Where freezing rain falls farther south of St. Louis, a glaze of ice and some sleet accumulation are expected, but amounts are expected to be a bit lower due to the glazing.