ST. LOUIS — With steamy conditions across Missouri and Illinois Monday afternoon, scattered thunderstorms are developing in the area. Some of the thunderstorms may produce gusty wind, hail, downpours and dangerous cloud-to-ground lightning.
The Storm Prediction Center has issued a severe thunderstorm watch for the metro St. Louis area and points north and northeast into Monday evening.
Download the free 5 On Your Side app to get the latest watches and warnings and track conditions live with our interactive radar. Use the links below to download now.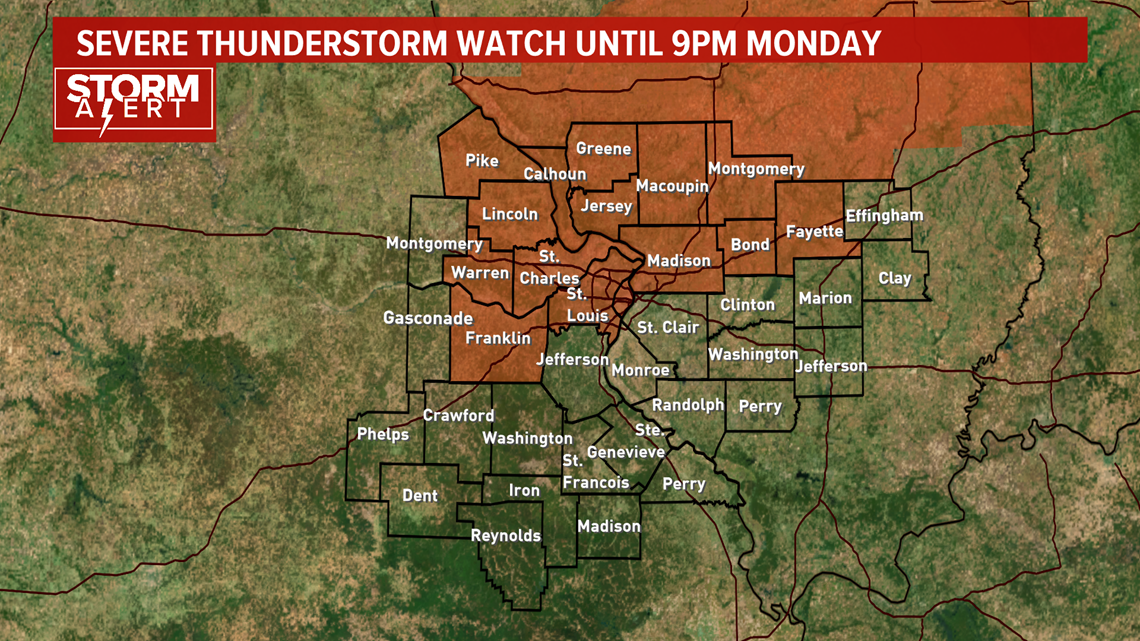 With dew points in the 70s and a cold front approaching from the west, areas of scattered thunderstorms will continue to develop into the evening hours.
LATEST HIGH RESOLUTION FUTURECAST:
Humidity levels will drop considerably Tuesday into Wednesday, though a few isolated showers will be possible, mainly north of the metro area.
Read more: