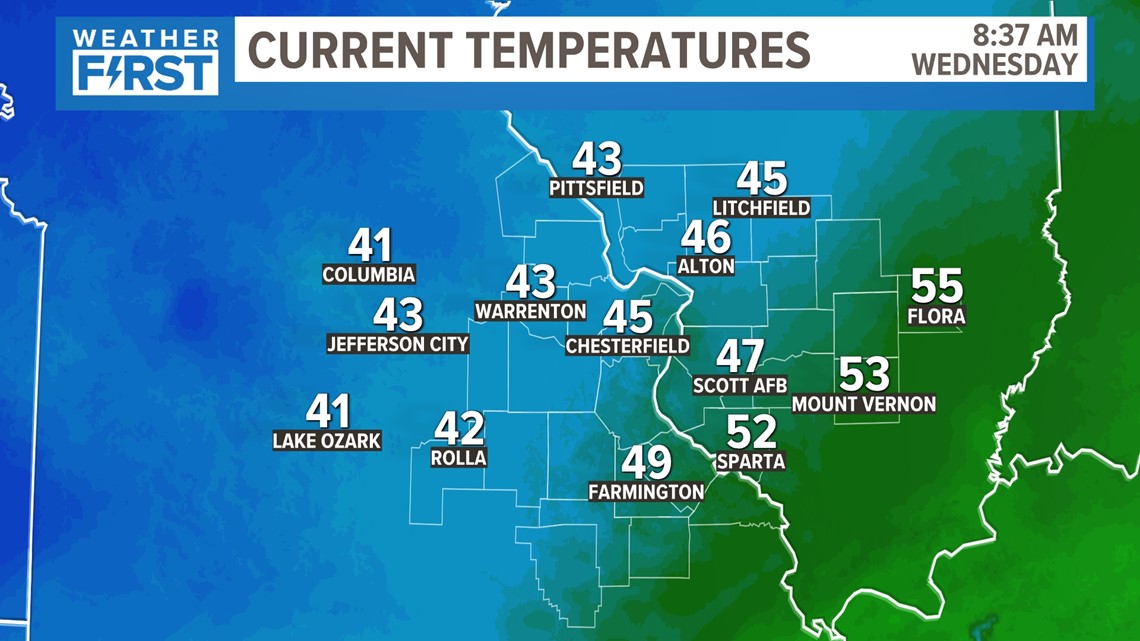 ST. LOUIS — Welcome to the middle of the week and another warm February morning.
Temperatures are split Wednesday morning, even though we're all above our normal. A cold front is settling in slightly earlier than expected, so many of us will not get close to the 70-degree mark we were slated for earlier in the week.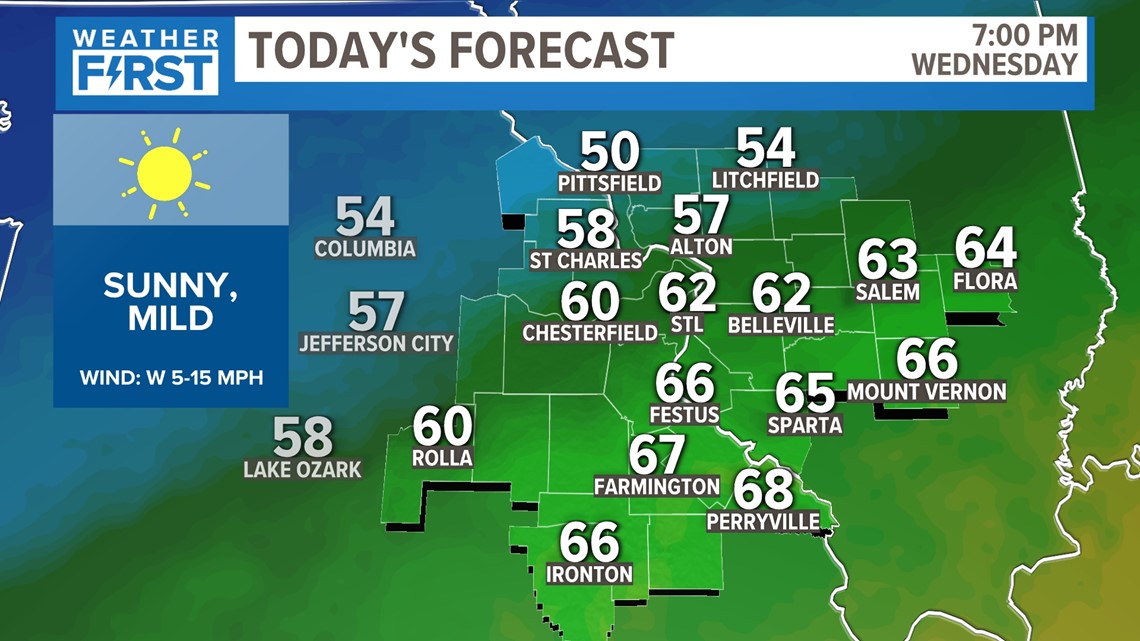 It's still an incredibly nice day, especially as the wind lightens up later in the day. Areas south of the immediate metro will get close to that 70-degree mark as the cold front doesn't arrive until overnight.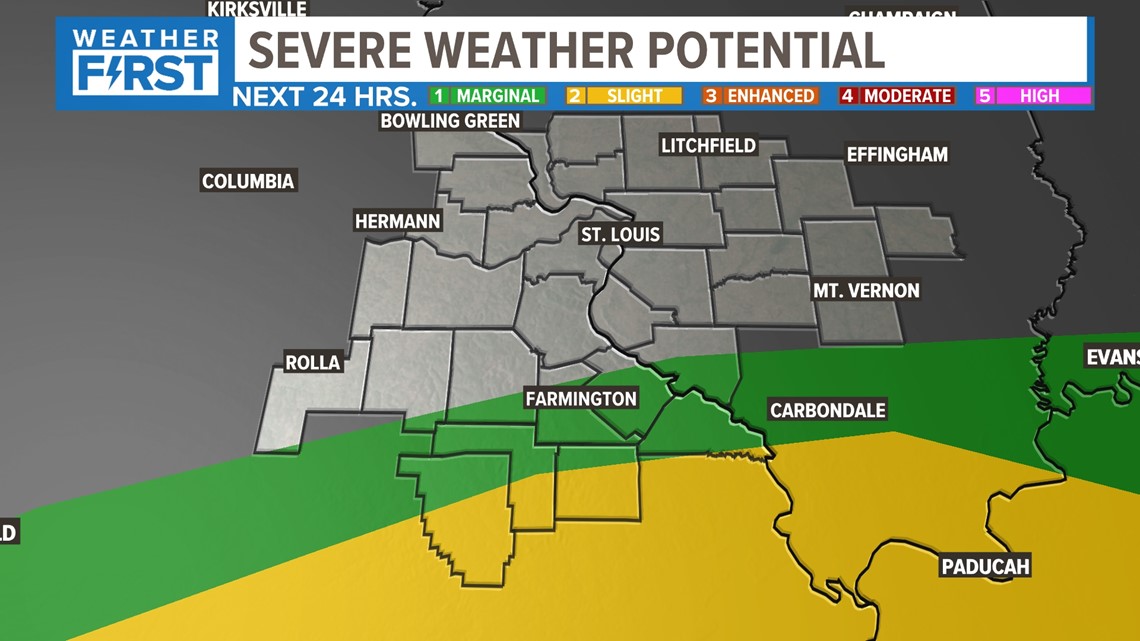 With the warmer air and a cold front moving into the area, there is a minor chance for some stronger storms to develop where it warms up a bit more later today. The threat is very low, but you should be aware since this is happening in February.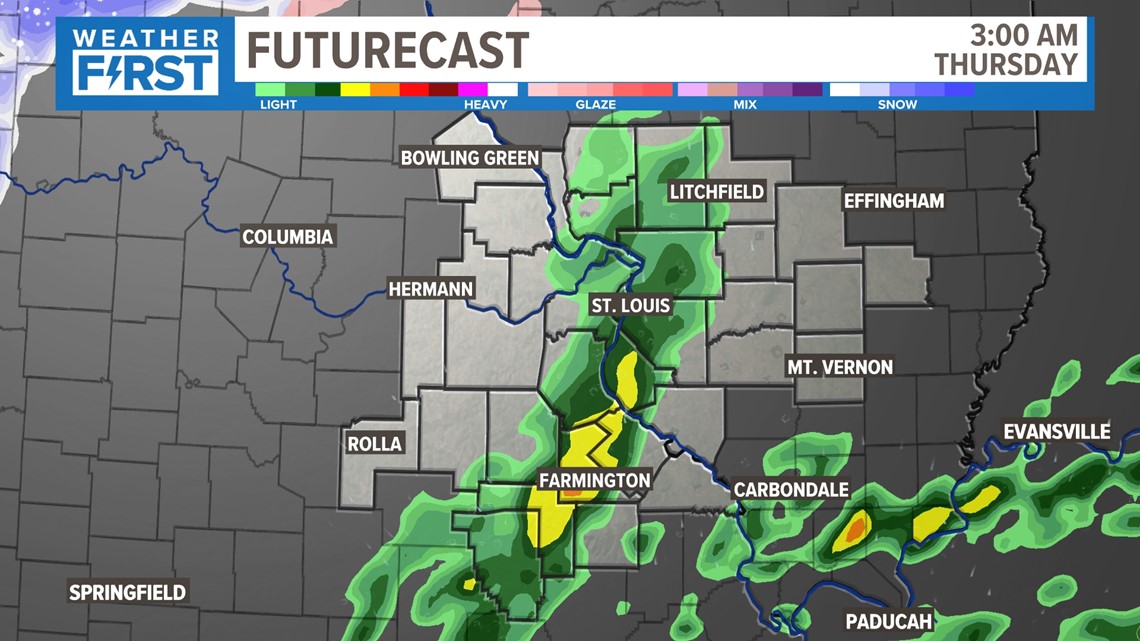 As that cold front moves through, a line of showers and thunderstorms is slated to move through after midnight. Gusty winds from these storms are possible.
If you're a light sleeper, don't be surprised if this storm wakes you up with a rumble of thunder or two. Otherwise, this will be out of here early Thursday morning and leave some cold air behind it.
Full the full Weather First forecast, click here.
To watch 5 On Your Side broadcasts or reports 24/7, 5 On Your Side is always streaming on 5+. Download for free on Roku or Amazon Fire TV.