ST. CHARLES COUNTY, Mo. — A St. Charles County teen made headlines around the world when he survived unscathed after falling through ice on a frozen lake.
And soon, the world will be able to see John Smith's incredible story on the big screen.
The first official trailer for Breakthrough was released Wednesday. In 24 hours, it's been viewed 12 million times on Facebook. It's set to be released next Easter.
"I've had messages from people in Philippines, Germany, Sweden saying thank God you're alive and we cannot wait to see this film," John said.
The movie stars Topher Grace, Chrissy Metz, Josh Lucas and Marcel Ruiz as John.
"Breakthrough is based on the inspirational true story of one mother's unfaltering love in the face of impossible odds," the movie's YouTube video states.
The movie relives the terrifying moments that happened on Martin Luther King Day in 2015 in St. Charles County.
John Smith was 14 years old when he went out with two friends onto the partially frozen surface of Lake Ste. Louise.
It was a near-fatal mistake.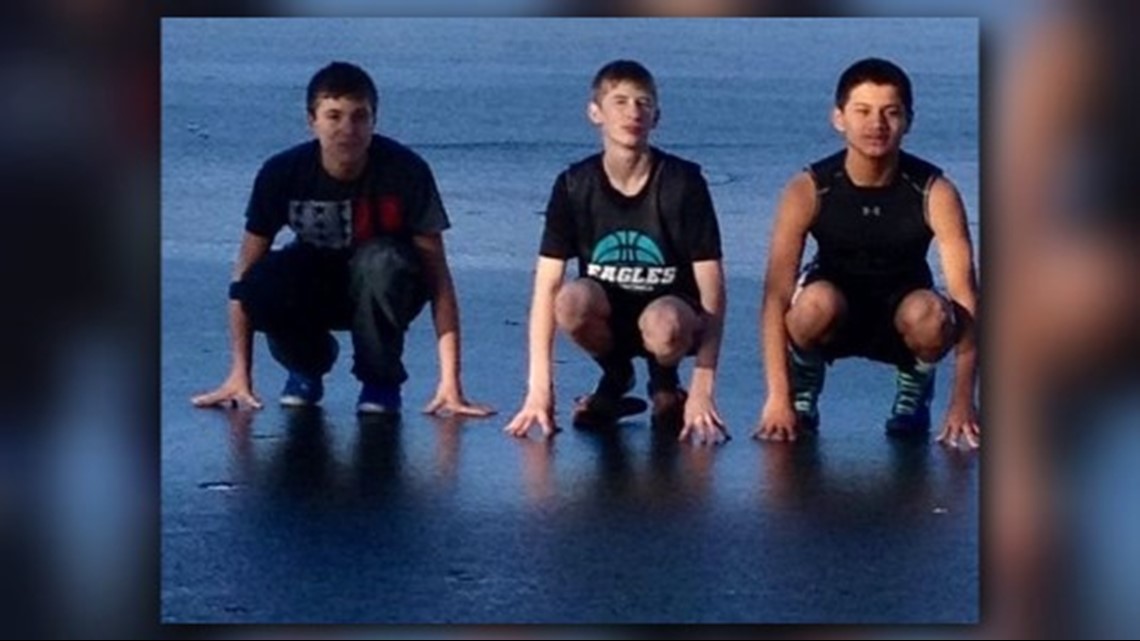 John fell through the ice and spent a minimum of 15 minutes at the bottom of the lake.
"The screams I can still hear, and you know when you're in a pool and your coming up and you're floating there and you see the water rising above your eyes and below your nose. I kind of remember brief moments of that," John told 5 On Your Side in 2017.
He was without a heartbeat for almost an hour.
Just when doctors told the family there was nothing left they could do, Joyce prayed over her son.
"Mrs. Smith because of her strong will cries out 'Dear Lord please,' and if this doesn't send chills for the second part of this miracle after that a nurse yells out to the doctor who was already walking out of the room we have a pulse," said Chief Mike Marlo, of the Wentzville Fire Department, which is heavily featured in the film.
"Then the heartbeat came," recalled Captain Tommy Shine. "And the emotion, and the shock and awe that took place in that emergency room is indescribable."
Miracles kept coming in the days that followed.
Sixteen days later, John walked out of the hospital, completely recovered.
"I truly call it the miracle on ice because that is what it is. The three of us, we stared death in the face," said John.
His mother, Joyce Smith, wrote a book about her son's incredible recovery. It's called The Impossible: The Miraculous Story of a Mother's Faith and Her Child's Resurrection.
In the upcoming movie, Joyce is played by This Is Us actress Chrissy Metz. Joyce and John met members of the cast when they traveled to Canada where the movie was filmed.
"She's just so down to earth. She is so nice and so sweet," Joyce said.
Joyce has already seen the film five times.
"Bring your Kleenex," Joyce said.
Our very own Kay Quinn also is being portrayed in the movie by actress Kristen Harris.
Breakthrough is directed by Roxann Dawson and produced by DeVon Franklin. NBA star Stephen Curry is one of the executive producers and tweeted out a link to the trailer to all of his 13 million followers.