ST. LOUIS — A new ice cream shop is coming to St. Louis County, but you will need to wait a little longer to visit Clementine Creamery's newest location.
Kirkwood will be the sixth St. Louis-area location for Clementine's. The new spot is set to open at The Custard Station space on West Argonne Drive. It will be different than the other five locations because it's much smaller - only 209 square feet.
"I'm really proud to be opening my sixth location in six years! Kirkwood is a charming neighborhood I have fallen in love with and we are honored to carry on the tradition of the Custard Station," said Keefe.
The sign is up and the paint is fresh, but the new location can't open until there are enough employees.
"We're paying way over a living wage for our starting employees just coming in the door," said Keefe. "We struggle just like everyone else in getting good people, right now, and we're paying way over living wage for most of our entry-level positions. We have insurance for all of our full-time employees, we have 401-K, matching, paid-time off, holiday bonuses. We do a lot for our people and we're still struggling to find good, qualified candidates."
There's a growing shortage of employees not only in St. Louis but all across the country. Clementine's is looking to hire multiple for positions.
"If there's a pie, cake or cookie, we make it, bake it, and put it into ice cream," said Keefe. "We're looking for ice cream production folks, dishwashers, pastry chefs, bakers and ice cream makers."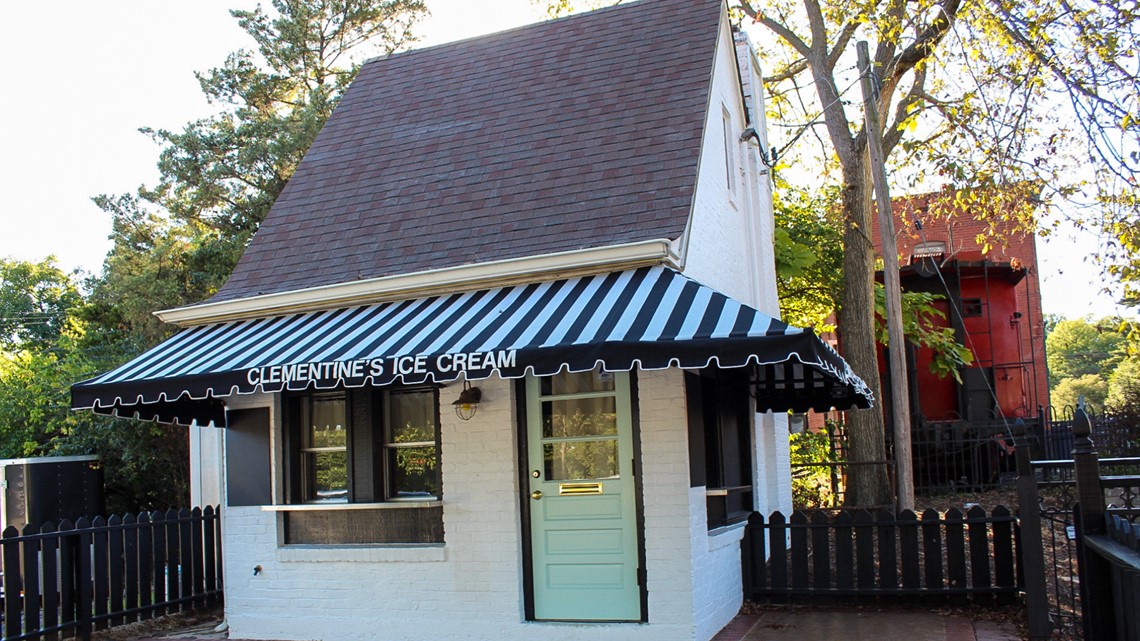 Clementine's offers a variety of handcrafted ice cream flavors made from scratch. In addition to regular flavors, the shop also offers vegan and alcohol-infused ice cream for those 21 and over.
Clementine's has five ice cream shops across the St. Louis area including locations in Town & Country, Clayton, Lafayette Square, Lake St. Louis Meadows, and South Hampton.
Keefe said she's had to get creative.
"We're contacting local retirement centers," she said. "We have a mostly female kitchen, so we try to work with a lot of moms who can only work part-time, who have to be able to be home with their kids, as well."
The new location is at 140 W. Argonne in Kirkwood. It's right across from the fire station.