ST. LOUIS — To celebrate National Ice Cream Day Sunday, one of St. Louis' upcoming dessert destinations gave us a taste of what's to come.
And boy, does it look sweet.
'We're excited to scream for ice cream coming soon in downtown stl,' St. Louis Union Station Soda Fountain shared in its first social media post.
But when you see the post on Facebook, you probably don't even notice the caption because it's followed by a stop-the-scroll, distractingly good-looking dessert.
A dome of whipped cream rolled in rainbow sprinkles sits on top of a cold soda-infused treat. But it doesn't stop there. They top it off with a couple cherries, a cookie, a cupcake and a colorful swirled lollipop.
The Soda Fountain is part of the massive overhaul going on at Union Station, which includes the St. Louis Aquarium and St. Louis Wheel. The wheel has really taken shape over the last two weeks and is expected to open in October. The aquarium is slated to open in December.
The Soda Fountain will be located where the old Hard Rock Café used to be, bringing an updated take on the classic soda fountain.
'Drinks will be created to impress and will include boozy shakes, phosphate sodas, champagne and Italian aperitifs,' according to a previous news release from the folks behind the project.
It's expected to open sometime this fall.
PHOTOS: A new look inside the St. Louis Aquarium at Union Station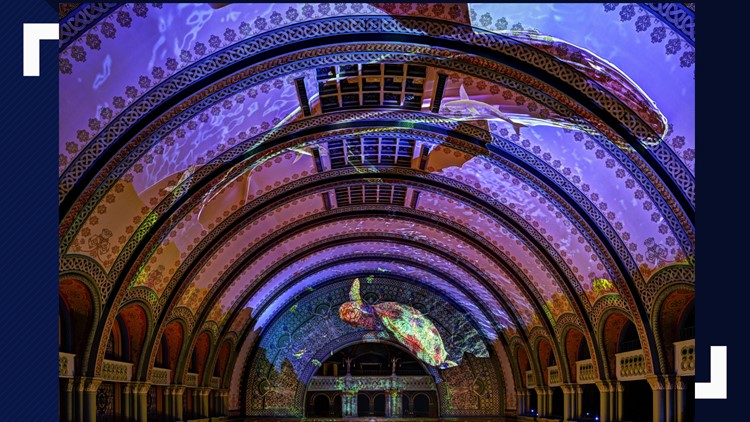 Latest St. Louis Aquarium updates: