ST. LOUIS — Stars of the children's YouTube show "Blippi," Blippi and Meekah, filmed an episode at The Magic House earlier this week after a local 3-year-old won a contest to bring them to his hometown.
Wildwood native Levi Brunk beat out "Blippi" fans across the country to win the "Blippi & Meekah in My Hometown" contest last month. The competition narrowed entries down to five finalists, and a public vote chose Levi as the winner.
In his entry video, Levi explores the interactive exhibits at The Magic House while dressed up as Blippi, in an orange bowtie and suspenders with a blue-and-orange hat on his head.
"Levi is the biggest ham for a camera and he's loved Blippi since he was just a baby!" Levi's mom, Christie Parker Brunk told 5 On Your Side after the winner was announced. "He has asked me every day if Blippi could come play with him and I'm just so excited his dream has finally become a reality!"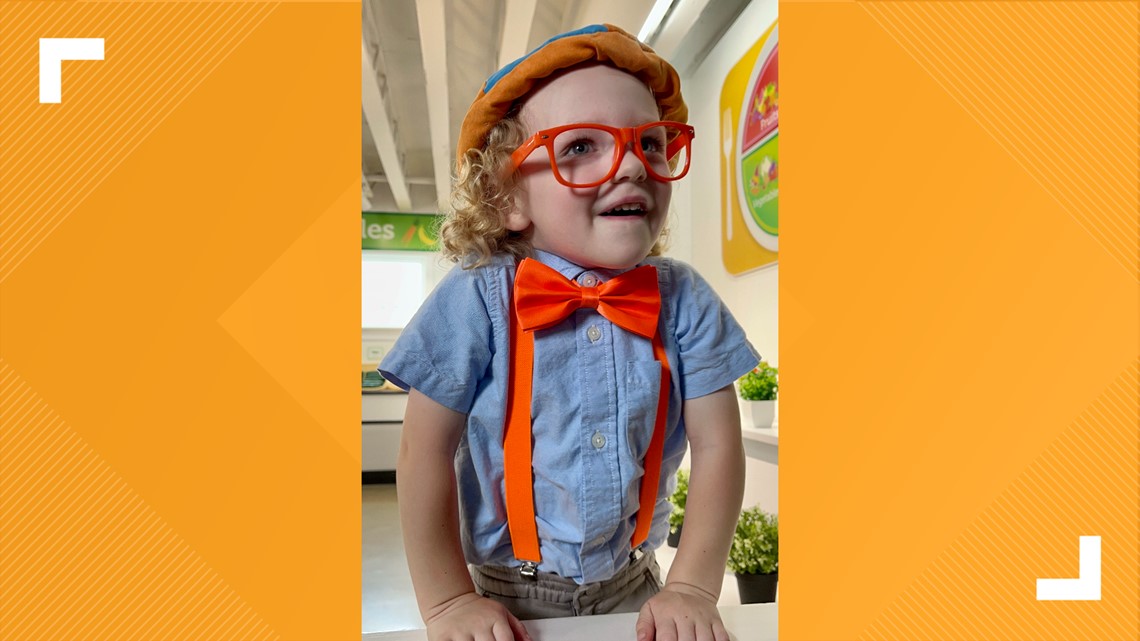 The 3-year-old got to meet Blippi and Meekah and he will be featured in the upcoming episode filmed at The Magic House.
Blippi and Meekah will also be holding a meet-and-greet event from 5-6:30 p.m. Thursday at the Lafayette High School theater. Only 200 tickets were available for the event, and the tickets were all claimed within five minutes after going live on the city of Wildwood's Instagram.
5 On Your Side on demand
Quickly find out what's going on in St. Louis by watching the first segment of our broadcasts, including Today in St. Louis and 5 On Your Side at Noon, 4 p.m., 5 p.m., 6 p.m. and 10 p.m.