ST. LOUIS — Ring doorbell video appears to show three people stealing a grocery delivery driver's car Sunday afternoon.
The homeowner said his family was getting groceries delivered Sunday afternoon to their Shaw Boulevard home. The video from his Ring doorbell camera shows the delivery driver bringing the groceries to the door.
In the background, you can see people climb into his blue, four-door car and try to drive away. The driver runs back to his car and stands in front of it when the video stops.
Police said they found the car a short time later, but the driver fled.
At around 4:40, police said they spotted the car and gave chase. The chase ended when the car crashed into a pole near the intersection of Delmar Boulevard and North Sarah Street. Police said no one was injured in the crash.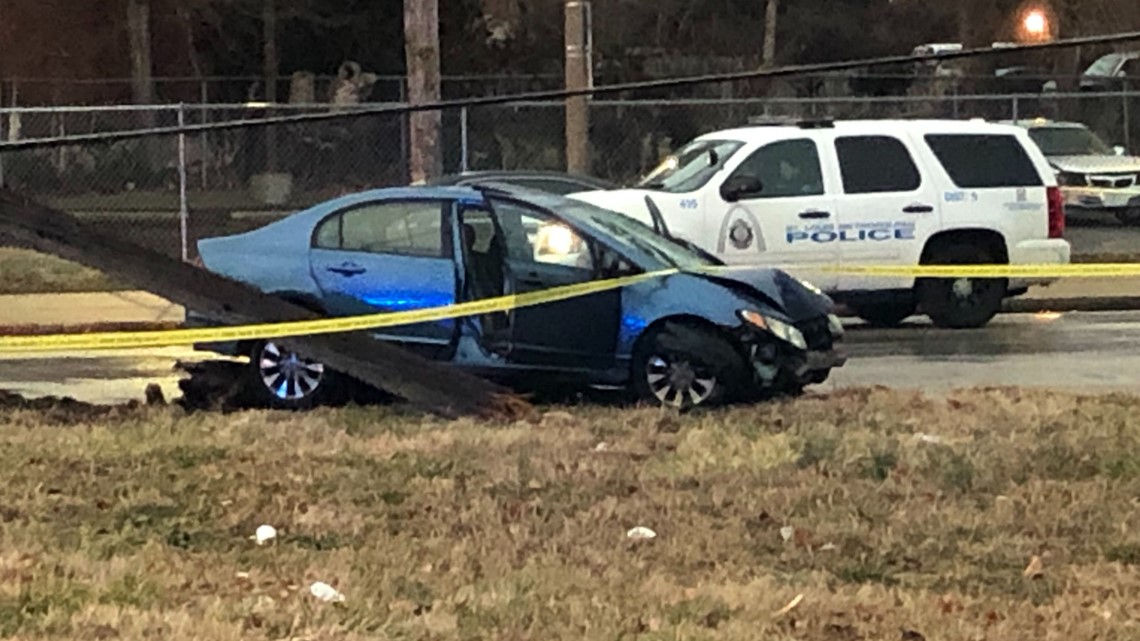 Police said one person was taken into custody after the crash.
This story will be updated when more information becomes available.
More local news: