ST. LOUIS COUNTY, Mo. — Five officers were hospitalized early Wednesday morning after being struck on Interstate 70 in St. Louis County while investigating a police chase that happened earlier in the night.
According to the Missouri State Highway Patrol, five officers suffered injuries and three patrol cars were damaged after being hit by a car that failed to move over for the police vehicles at about 1:45 a.m. Wednesday on eastbound I-70 at Interstate 270.
The man police said was driving that vehicle, 31-year-old Matthew Jones, was charged Wednesday in connection with the crash. Jones was charged with five counts of DWI resulting in serious injury of law enforcement personnel, endangering the welfare of a child and failure to yield to emergency vehicles.
A crash report from MSHP said the three patrol cars had the emergency lights activated when the suspect crashed into the back of one of the vehicles, causing it to spin and hit the other patrol cars and two officers who were outside of them. One of the officers was ejected from the driver's seat of their vehicle.
A helicopter responded to the scene but was deemed unnecessary. Three officers from Lake St. Louis with serious injuries and two deputies from St. Charles County with moderate injuries were taken via ambulance to a local hospital for treatment. A K-9 was taken to a veterinarian with minor injuries.
A 2-year-old girl was a passenger in the suspect's car and suffered minor injuries. She was taken to a hospital for treatment.
Jones was taken into custody at the scene of the crash, the highway patrol spokesman said.
According to the probable cause statement, Jones failed a field-sobriety test and told officers he had smoked marijuana about three hours before the crash. Police said they found a pill believed to contain fentanyl and a 9mm handgun in his car, and a marijuana vape pen on his person.
The charging documents also said his license was suspended at the time of the crash.
Jones is being held on a $1 million, cash-only bond.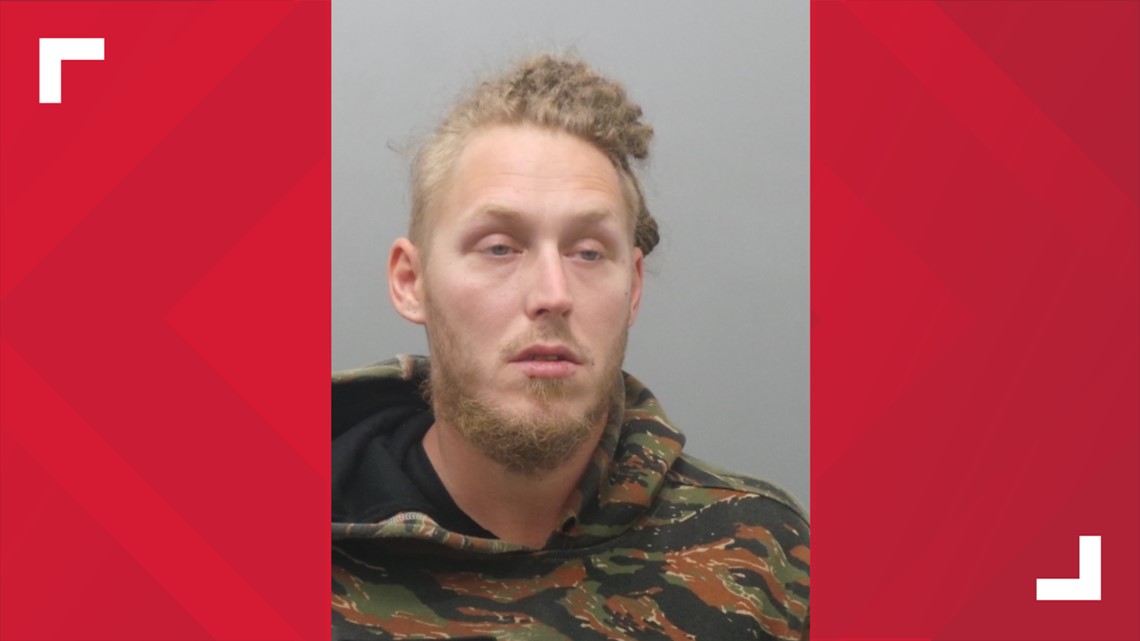 I-70 was closed for several hours but has since reopened.
This is a breaking news story. 5 On Your Side will provide an update on the officers' conditions when it is made available.
To watch 5 On Your Side broadcasts or reports 24/7, 5 On Your Side is always streaming on 5+. Download for free on Roku or Amazon Fire TV.