ST. LOUIS — A homicide investigation is underway after a security guard was shot and killed Sunday morning at the Delmar Loop MetroLink station.
Police have identified the guard as 30-year-old James Cook. The suspect was arrested Monday morning at the Hanley Road MetroLink station, according to police sources familiar with the investigation.
The St. Louis Metropolitan Police Department responded to the shooting at 10:08 a.m. on Hodiamont Avenue. Officers found Cook shot in the face. He was breathing when police arrived but later died.
According to a statement from Bi-State Development, the company that oversees MetroLink, Cook was a contracted G4S security officer.
Witnesses told police the victim, 30-year-old James Cook, had just gotten off a train and when he got to the top of the platform he started talking to the suspect, who became confrontational and threatened him, according to the sources.
Cook – who was unarmed – then backed away from the suspect and got a can of mace from his duty belt. That's when the suspect shot him multiple times and walked toward Des Peres Avenue.
St. Louis police said the man may have had contact with Cook earlier in the morning, which might have been in relation to sleeping on a MetroLink train.
Before his arrest, police released a photo of the man believed to be the suspect. CrimeStoppers, MetroLink and the St. Louis Metropolitan Police Department combined to offer a $25,000 reward for information leading to an arrest.
"We need community help to help us with this. If anybody saw anything, please contact us because we do need community support and community help with this, because this is tragic," St. Louis Police Lt. Col. Rochelle Jones said on Sunday. "This is a tragic situation where this officer was doing his job or attempting to do his job and he was brutally shot."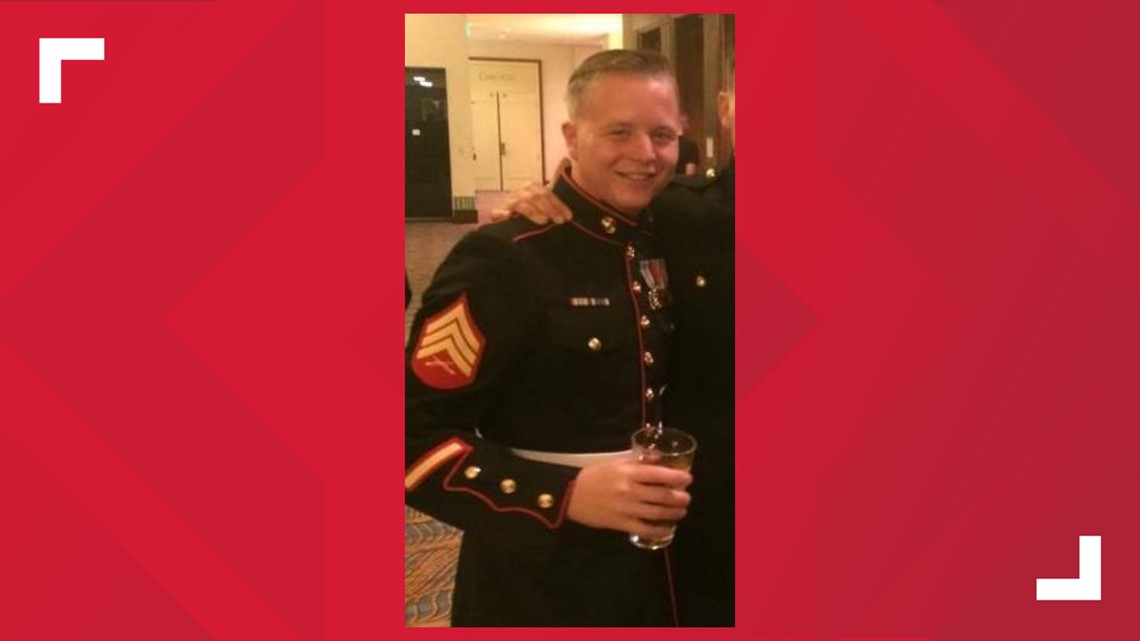 MetroLink released the following statement in response to the shooting:
This is a deeply sad and tragic day for Bi-State Development and Metro Transit. One of our team members, a contracted G4S security officer, was killed this morning due to an evil and senseless act of violence at the Delmar Loop Transit Center. His loss is devastating. All of our thoughts and prayers go out to his family and those close to him.
The St. Louis Metropolitan Police Department is actively investigating this crime, and our Public Safety team and MetroLink Police Task Force are providing any and all information and assistance available to aid in this investigation. The MetroLink Police Task Force has pledged to enhance law enforcement patrols on the Metro Transit system, starting immediately.
Our region is challenged by these random acts of violence, and our transit community is not immune to their impact. We are committed to working with our regional leaders and law enforcement partners to confront this crisis.
Although we are shaken by this unexplainable tragedy, our team will continue to do their important work and serve the transportation needs of our communities. These brave men and women deserve all of our support.
Cook was employed by G4S. The company emailed the following statement to 5 On Your Side Monday morning:
We are deeply saddened over the death of Security Officer James Cook. Security Officer Cook was an exemplary employee and worked with G4S since 2020, he was a veteran of the U.S. Marine Corp. and was respected and well liked by his peers. G4S is cooperating with local police on their investigation and providing support to Security Officer Cook's family.
Metro Transit said that trains were not operating between the Wellston and Forest Park-Debaliviere stations due to the shooting, but service returned to normal Sunday afternoon.
5 On Your Side's Christine Byers contributed to this report.