PONTOON BEACH, Ill. — The man accused of shooting a Pontoon Beach police officer is facing charges of murder, the county attorney announced Wednesday afternoon. Officer Tyler Timmins died of his injuries Tuesday.
Scott Hyden, 31, of Highland, Illinois, has been charged with two counts of first-degree murder, one count of aggravated discharge of a firearm at a peace officer, one count of unlawful possession of weapons by a felon, one count of unlawful possession of a stolen firearm, and one count of offenses relating to motor vehicles.
Timmins was shot at the Speedway Gas Station along Illinois Route 111 near Interstate 270 on Tuesday morning. Illinois State Police said Officer Timmins was investigating a possible stolen car when a man started shooting at him. Hyden was taken into custody.
Officer Timmins was rushed to Gateway Regional Medical Center in Granite City. From there he was airlifted to Saint Louis University Hospital in south St. Louis. Several hours after the shooting, Timmins died from his injuries, police confirmed.
Pontoon Beach Police Chief Chris Modrusic gave emotional remarks during a press conference at the department Wednesday afternoon.
"Officer Timmins paid the ultimate sacrifice, as devastating as this loss is to his family, us and this entire law enforcement community. I truly believe if Tyler could tell us anything, he would tell us he didn't die for nothing. He died doing exactly what he loved, protecting and serving this community, and the surrounding communities," Modrusic said.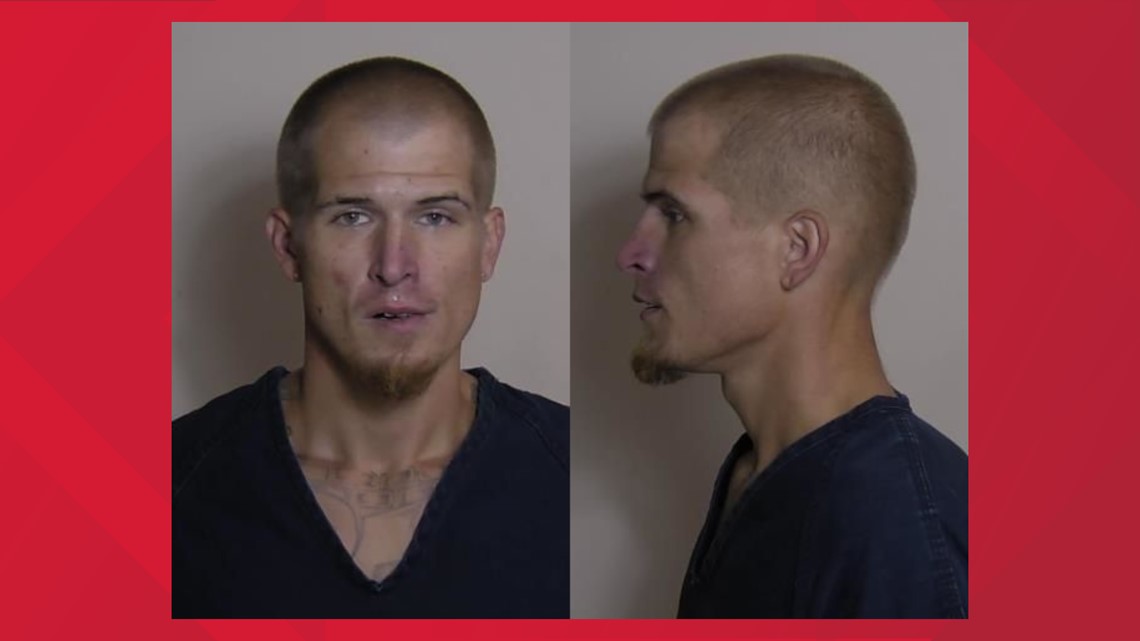 On Wednesday, police from several different departments lined up to escort Officer Timmins back to Madison County, Illinois. Police cars from Bethalto, Wood River, Roxana and many more turned on their lights and sirens to escort Officer Timmins.
Hartford Water Clerk Francy Martin and wife of Hartford Police Lieutenant, Marshsa Moore helped tie ribbons around the town in Timmins' honor.
"He's just a very sweet guy. Very fun loving, very jovial, but he was very mannerly and kind of quiet, too he could be. He was a big part of the community," Martin said.
"People just don't understand that when they walk out that door you just never know. You just never know what they're going to encounter," Moore said.
People also lined the route to pay their respects to Officer Timmins. Several people could be seen removing their hats, with their hands over their hearts as the procession of police cars went by.
Madison County State Attorney Tom Haine gave a stern message during Wednesday's press conference about law enforcement officers putting their lives on the line.
"Violent attacks on police are absolutely unacceptable in our community. Those who attack police officers, the men and women behind us here today who have dedicated their lives to protecting us all from harm will be prosecuted in the fullest extent of the law in Madison County," Haine said.
Officer Timmins was 36 years old. He had been an officer in Madison County for 14 years, serving in police departments in Roxana, Worden and Hartford. He joined the Pontoon Beach Police Department in April 2020.
More on Officer Tyler Timmins: