ST. LOUIS — A 7-Eleven in the downtown St. Louis area was burned down during a riot Monday night.
It happened around 9:30 p.m. as rioters made their way to the store at 17th and Pine Street. This is in the Downtown West neighborhood.
Video showed black smoke and flames coming from the business.
St. Louis firefighters had to put out the fire where, just right around the corner, there were a couple dozen agitators.
"We can confirm that a St. Louis 7-Eleven store has sustained damage from looting. We are grateful that neither the Store Team nor customers were injured. We understand the feelings of injustice in our society and seek a future that is abundant with dignity and respect for all people."
Several fires were set by a group of agitators. Hours before, there was a peaceful protest in downtown St. Louis that drew hundreds of people. The protests happening across the country are in response to the death of George Floyd.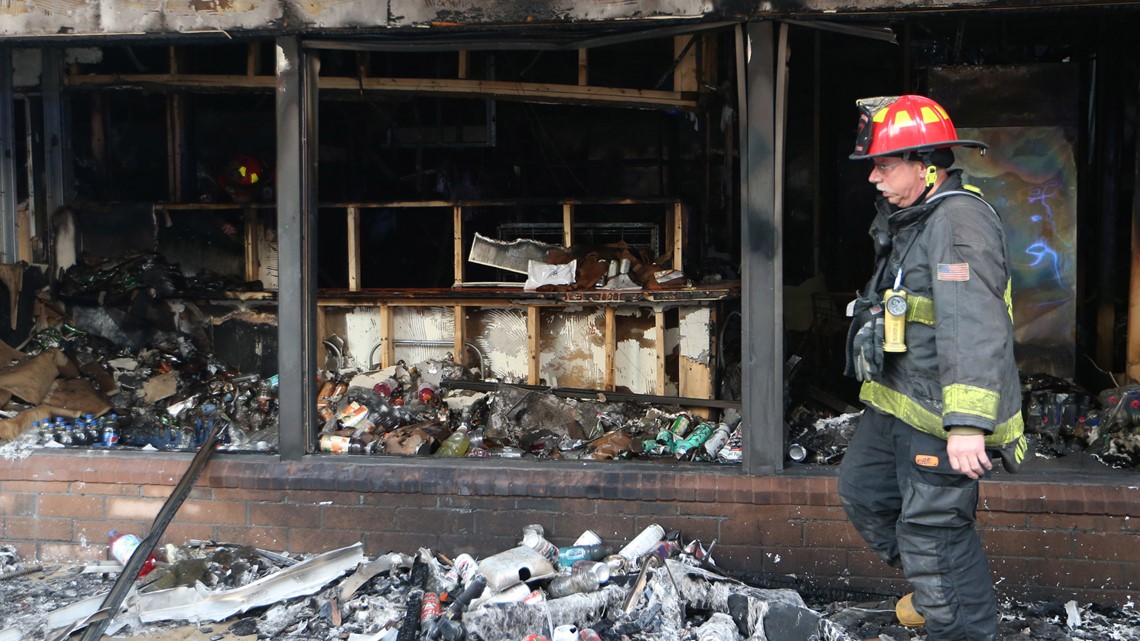 "It's just sad that a small group of people can have such a devastating effect on somebody's livelihood and take away the message that the peaceful protesters were trying to convey," said 7-Eleven franchise owner Abe Eshein.
Unfortunately for Eshein, that small group destroyed the career he's worked his whole life to build.
"I started working for 7-Eleven 38 years ago making $3 an hour, but I'll be okay. This was going to be my retirement plan, but now it may not be," explained Eshein.
He's not alone, more than 55 other businesses were looted or damaged overnight prompting Mayor Lyda Krewson to issue a swift response in hopes of stopping the destruction.
"9 p.m. to 6 a.m. in the morning everybody needs to be off the streets, you need to be at home," she said Tuesday.
Krewson said anyone caught on the streets in between those hours will be arrested.
Four officers were shot downtown, treated at a local hospital and released.
One retired officer working security was killed by a looter at a pawn shop in north St. Louis.
One more reason why the city is taking action to prevent this from happening again.
"Where do you go from here?" asked 5 On Your Side's Brandon Merano.
To be honest with you, at this point, I don't know," added Eshein.