ST. LOUIS — Judge Michael Noble on Thursday moved to hold St. Louis Circuit Attorney Kim Gardner and Assistant Circuit Attorney Chris Desilets in "indirect criminal contempt" of court after her office failed to show up at a trial and subsequent hearing in an armed robbery case.
At the 1:30 p.m. hearing Thursday, Gardner's office was asked to explain why Gardner or someone from her office shouldn't be jailed, fined or both for contempt of court.
Desilets said he was late as are all attorneys in this circuit routinely because they can't be in multiple places at the same time, adding that "every lawyer is late to a division every day, unless he's unemployed."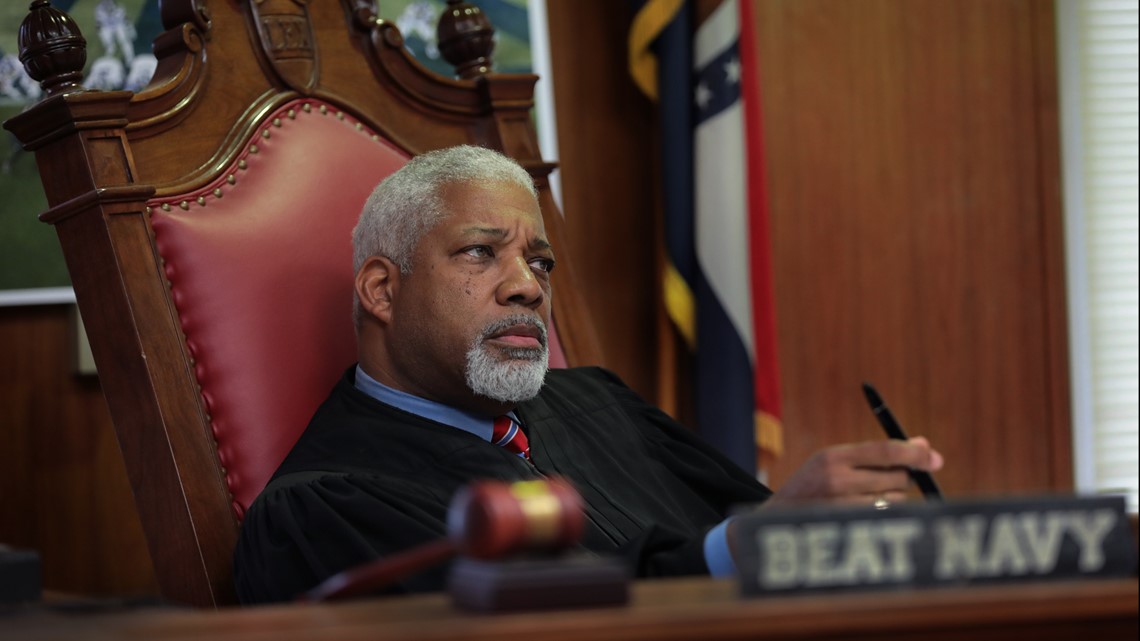 Noble opened the hearing noting Gardner's absence from the hearing and that she sent Assistant Circuit Attorney Rob Huq as her designee.
"Is it fair to say she is the captain of the ship?" Noble asked.
As Noble concluded the hearing, he said Gardner's office "appears to be a rudderless ship of chaos."
He continued: "Ms. Gardner is the circuit attorney and it is her duty is to manage the caseload of each staff member. Mr. Desilets has approximately 104 felony cases. Any prudent practitioner would expect such a caseload to create countless irreconcilable conflicts. It does not appear she has made any reasonable efforts to prevent the resulting chaos. It appears that Ms. Gardner has complete indifference and a conscious disregard for the judicial process."
Both Gardner and Desilets will be afforded their rights to due process and a defense and there will be a special prosecutor to oversee the indirect criminal contempt case. The contempt hearing is scheduled for May 30 at 9:30 a.m.
In court documents, Judge Michael Noble said Desilets failed to appear to both a jury trial on April 10 and a status hearing on Monday.
The judge said there was sufficient evidence to support that Gardner's and Desilet's conduct support a finding of indirect criminal contempt.
"Chris Desilets failed to appear for either appearance and failed to file a motion to continue," according to Noble's filing. "Furthermore, on the morning of trial on April 10, Mr. Desilets alleged, through another Assistant Circuit Attorney, that he had a medical issue. This Court has received no verification of any medical issue or appointment.
"Additionally, Mr. Desilets did not appear for the status conference on April 24 at which his alleged medical issues were to be discussed. This Court has received no information from the Circuit Attorney's Office regarding this matter, nor defense counsel."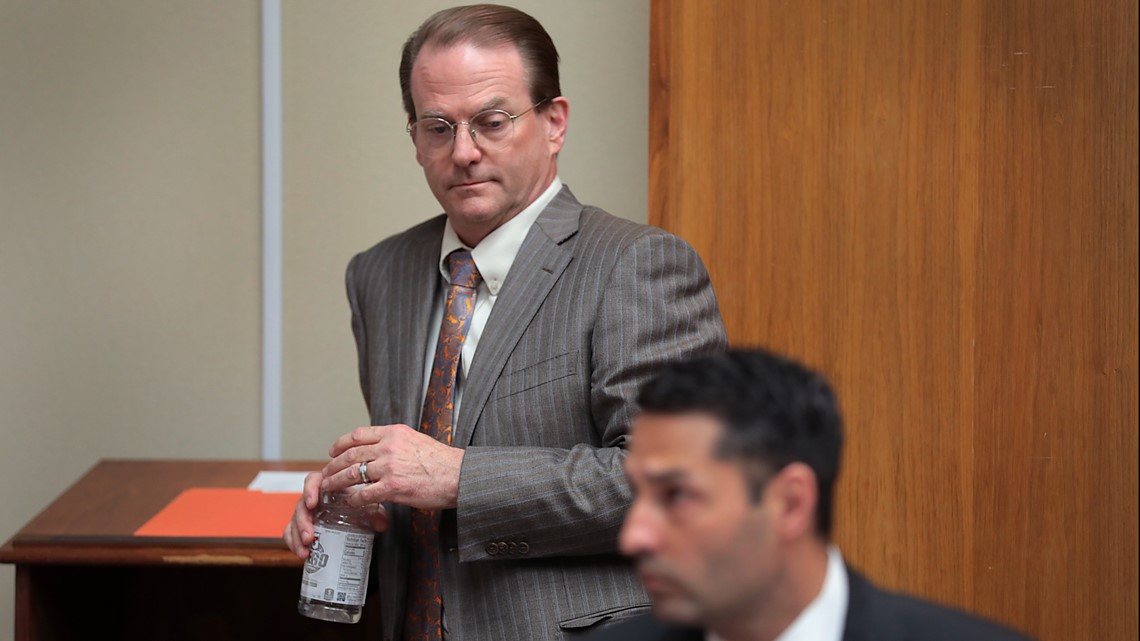 The case in question involves the shooting of an 11-year-old girl in October 2020. Steven Linell Vincent Jr., 26, is accused of firing multiple gunshots at a residential building along North Garrison Avenue in the Jeff-Vander-Lou Neighborhood.
Bullets went through the girl's bedroom wall, and she was shot in the arm, according to a probable cause statement. Vincent has been charged with first-degree assault and multiple counts of armed criminal action and unlawful use of a weapon.
Vincent's defense attorney also asked the judge to dismiss the case for failure to prosecute, a motion the court denied until verification of Desilet's alleged medical issues, Noble said.
Vincent's mother, Cassandra Hopkins, attended Thursday's hearing. She told 5 On Your Side her son has been waiting for three years to prove his innocence.
"We keep coming to court and the prosecuting attorney is not here," Hopkins said.
She said she worked at a Popeye's Chicken for 14 years and if she ever didn't show up for work, she would be fired. She believes Gardner should be fired, too.
The judge also grilled Desilets and Huq about whether anyone from Gardner's office had notified the victims in the case about Thursday's hearings or any of the developments in the case.
Desilets said it had "been a while" since he talked to the victims and Huq said he didn't know the answer to the judge's question.
At the end of the hearing, Gardner's personal attorney Michael Downey tried to address the court regarding what investigation was done to find out why the trial and subsequent hearings were missed. The judge shut him down saying his order specifically called for Gardner or a designee from her office to answer to him -- not her personal attorney.
So, he said he was basing his decision to proceed to a contempt hearing on Huq's responses to his questions -- many of which Huq could not answer.
"If a Court allows such disobedience to continue, then its orders will become ineffective, thereby undermining the judicial system," Noble said.
5 On Your Side Trial Analyst Anders Walker said if Gardner and Desilets are held in indirect criminal contempt he's not sure there will be any real consequences.
"Even if they go to trial, there's not a jury in St. Louis that's going to convict Kim Gardner of anything. And there's not a judge that is going to sentence her, at least not to jail. So, I think it's all a show," Walker said.
Walker said whatever happens this might even make her more popular.
"It is a political game and she's winning. And she's an elected official. We have locally elected prosecutors. The only thing that might work is if the governor appoints a team of state prosecutors and just leaves her alone," Walker said.