ST. LOUIS — Twenty people were forced out of their homes Friday morning after a large fire in an apartment building near downtown St. Louis.
St. Louis Fire Department crews arrived at the Les Chateaux Apartments at 14th and Chouteau at about 5:30 a.m. When firefighters got there, they said there were flames going through the roof.
Crews worked to immediately evacuate the building.
The view from Sky5 at 5:45 a.m. showed heavy smoke coming from the apartments. At least four fire trucks were at the scene, including one with a ladder trying to attack the fire from above. The flames flared up as crews on the ladder worked to put out the flames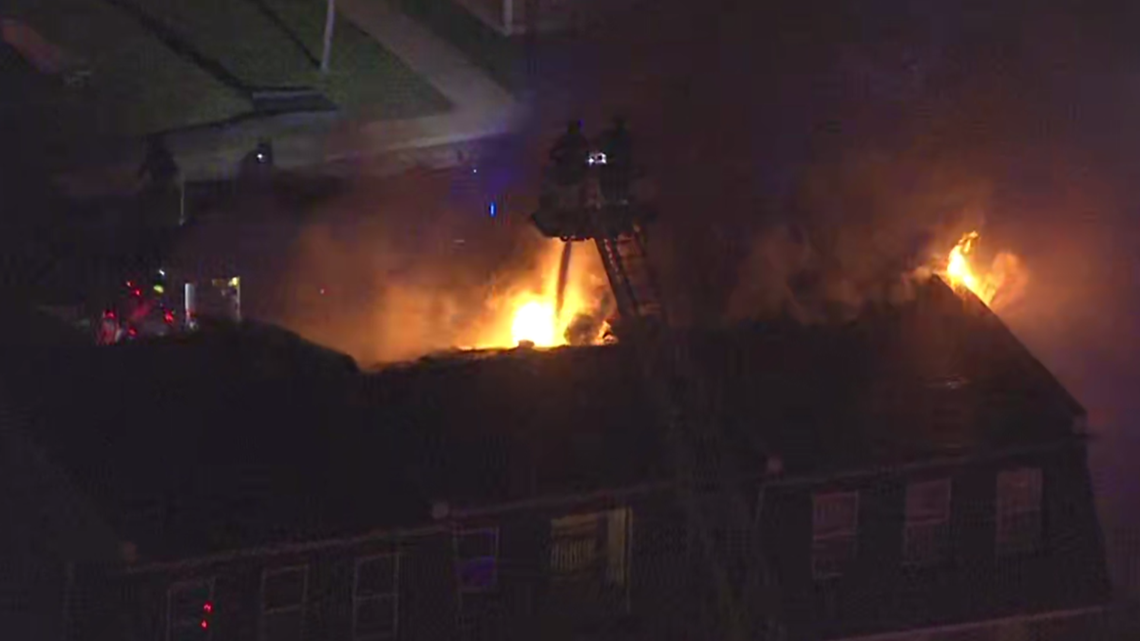 As the sun started to rise, the damage to the back of the building became more apparent. The view from Sky5 showed the middle section charred and crumbling. A pile of burnt wood and materials was on the ground. Parts of the siding were melted.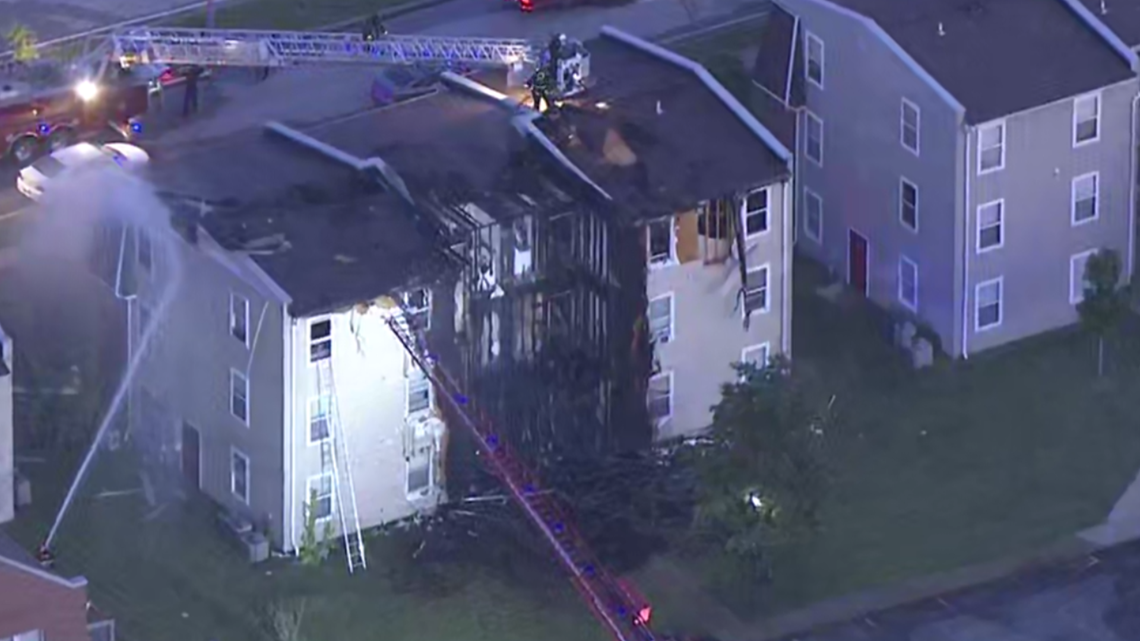 The fire department later confirmed everyone was able to safely get out of the building. No injuries were immediately reported.
The Red Cross responded to the scene to help 20 people who had their apartment units damaged or destroyed.
Fire investigators responded to the apartment building and are working to figure out what sparked the flames.